Chelsea V Arsenal Clockwatch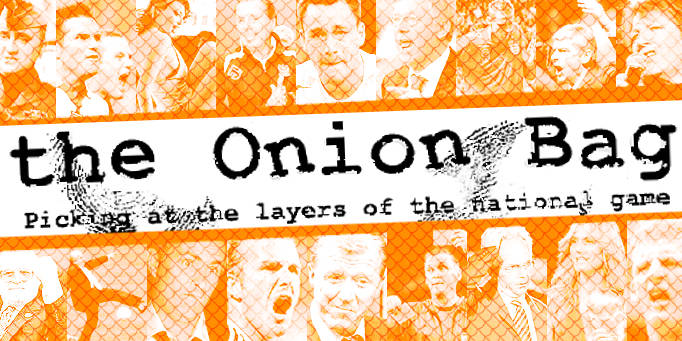 Live text updates from The Onion Bag
Re-live the excitement with our minute by minute text update.
Hello and welcome to our new live text update service. I'm Larry Gak and I'll be keeping you up to date on all the goals, thrills and spills in this top of the table summit clash of the titans that is Chelsea v Arsenal.
15.55
The atmosphere under the bridge is really building. That drunken guy who thinks I'm his cousin is having an argument with the burly Scotsman who comes down every Sunday to preach the Bible. I've missed my bus home and have to walk. I reckon I'll miss kick off.
16.02
Just got in through the door. After quickly stashing the Christmas shopping away (plus a new James Bond DVD for me) we are off and running. Or at least we will be as soon as I can convince Mrs Gak to watch the rest of
Casablanca
in the bedroom. We've only got cable in the living room.
16.35
Extra-ordinary drama. That final scene where Ingrid Bergman sacrifices her love of Humphrey Bogart always brings a tear to the eye. "Hasn't your football match started dear?" says Mrs Gak. "You're right my love" I reply crying into my hanky "You're absolutely right."
16.48
Half time and it's honours even. I've just realised that I don't have any beers in the fridge. I need a couple of tinnies when I'm writing. It helps the creative juices. I'll nip down to the Londis on the corner. Should only take five minutes.
17.15
What a nightmare. A couple of blokes got into a fight outside the cornershop. The police were there and everything. I had to wait ages to get served while the shopkeeper gave his statement. Still, 6 cans for a fiver. Can't be bad eh?
17.25
It's Pantomime season. I completely forgot to get tickets for my nephew. I'd better go online now and sort it out.
17.38 GOAL Chelsea 0 Arsenal 1
. My mate texts me to let me know Arsenal are in front. I quickly rush into the front room to check the replay. Unfortunately Mrs Gak has switched over to
Charmed
on Channel Four. I grab the remote off of her and switch back to Sky. It wasn't a bad goal I suppose.
17.44 WHAT WAS THAT NOISE?
I must have dozed off but I think Chelsea have scored… Yes they have and it was a good one wasn't it? Oh, that's right you didn't see it. That's why you're reading this. Sorry.
17.54
It's all over.
Chelsea 1 Arsenal 1
. I was in the kitchen checking on the roast when the whistle blew. I call out to Mrs Gak that it's done and is ready for carving but she doesn't seem to be around. She must have popped down the road for something. I'll put the vegetables on and wait for her to come back.