Refs Strike Back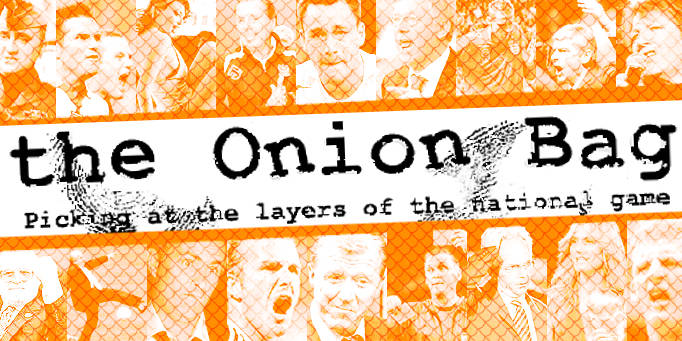 Militant officials linked to Wallwork stabbing
The near
fatal stabbing
of West Bromich Albion midfielder Ronnie Wallwork last week has been linked to an extreme faction of referees incensed at the abuse their fellow guardians of the rules are currently taking.
Wallwork was
banned from playing
for life after assaulting a referee in Belgium some years ago while on loan at Royal Antwerp FC. The ban was subsquently reduced, infuriating referees around the world. With the recent rise in verbal attacks on refs, such as the abuse given to Graham Poll, police fear a vigilante group is out for revenge.
Offside
Chief Inspector Clenchster McBrophy of the Manchester police force said, "Witnesses reported seeing a man in black shirt and shorts, sporting a whistle, creep up behind Wallwork in the nightclub where the assault took place."
Thuggee
Referees used to be
feared in the game
, according to old football expert and
Onion Bag columnist, Johnny Pundit
. Now it seems that their out-moded tactics of fear and intimidation have been resurrected in an effort to restablish themselves in a modern game dominated by overpaid players, puffed-up chairmen, and sulky managers.
Sensational!
As this Bag was being written, a press release was sensationally slid under our office door. It said, "We, the Black Hand Gang, declare war on all footballers. The infidel Ronnie Wallwork attacked one of our number. We never forget. You remember us, John Terry. You are next!"
FIFA has been quick to condemn the militant referees. Spokesperson Bent Kum said, "Good moaning. Yes to be please listening around my announcement. FIFA wishes to distances itself from the referees. They are like baddie cops in your Dirty Harry film,
Magnum Force
of 1973. We will be hiring Sylvester Schwarzenegger to kill them all. That is everything. Goodnight."
We called football fan and former foreign secretary Jack Straw for a comment but he was too busy drafting a racial purity law to answer the telephone.