Roman Takes Charts By Force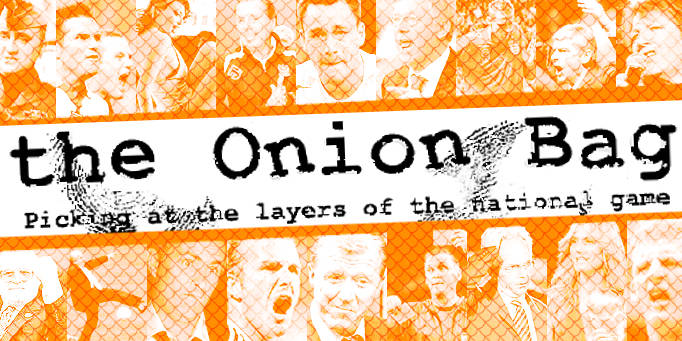 Battle for Christmas No.1. Spices Up
The battle for Christmas number one has suddenly become a hotbed of intrigue after Roman Abramovich purchased the Spice Girls brand for a cool £240 million. But while the name remains, Abramovich is making some wholesale changes to the girl-power outfit to compete in the 21st century.
Orchestral Manoeuvres at the Park
Artist values in the transfer market rocketed as big names vied with has-beens and one-hit wonders to gain a place in the Russian Squillionaire's poptastic line-up.
A spokesman for the Chelsea moneyprinter said: "Roman is, how you say, bored of the football and now wants to control the pop charts with Cliff Richard, Kraftwerk and your Bucks Fizz.
"Roman has purchased the world's leading musicians to form what you could call a "supergroup""
New Order
With the original line-up ditched, the yacht-toting soviet has some new spice girls ready for action:
Bouncy Spice - Beyonce
Floozy Spice - Britney
Bushy Spice - Kate Bush
Rocky Spice - Matt Bellamy out of Muse
Baldy Spice - Michael Stipe out of ELO
Ziggy Spice - David Bowie out of Tin Machine
Glammy Spice - Dave Hill out of Slade
Waggy Spice - Cheryl Tweedy (included as part of Ashley Cole's transfer deal)
"OK, so they not all Girls, but boy will they Rawk" said Peter Taylor. "Obviously there's too many of them but we'll keep a couple on the bench for the encores".
And you will know us by the Trail of Dead
Abromavich has brought in ex-Wham! and Ultravox manager Simon Napier-Bell to manage the group after Brian Epstein, Col. Tom Parker and Peter Grant all declined his generous offers.
Big in Japan
The ousted original Spicies sought legal advice and were planning to take action against the russki oil baron, but all five have reportedly been taken ill and are unable to proceed at this point. Reported symptoms include sudden bowel evacuation, lack of coordination, hair loss, and nausea that began after an all-expenses-paid trip to a local sushi bar at the invitation of a mysterious eastern-european "record company representative".