Forty Yard Spectacular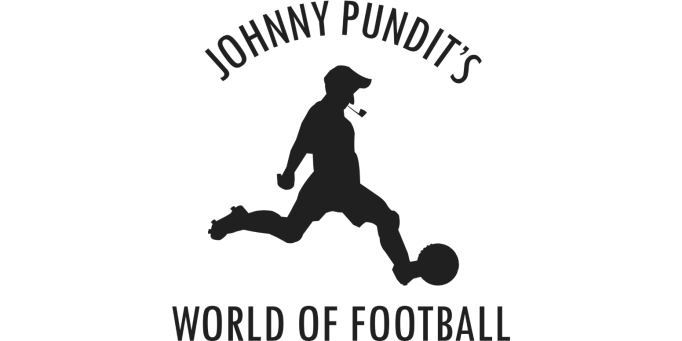 Johnny P takes a long shot
Funny old thing, Football. For instance, the spectacular long-range goal from Senor Arie Haan, Mr Matthew Taylor. The kind of thing that makes cruise missiles look like a vague reproof.
Odd tipple
Used to have one long range artist at Hereford, where I played in the twilight of my career. Shorty Shiftshanks, he was called. He played up front with me, but I hated passing to him. He always skied it. He was a right seagull-botherer. Some of the lads started calling him Sputnik as they reckoned he was more likely to take the shine off a satellite than hit the back of the net. But then the legendary Monty Pickles turned up. You've probably heard of Monty: bit of a legend in his own liquid lunchtime. Sure, he liked the odd tipple, but he was a tactical genius. He only ever managed lower league teams, but he achieved something special with each of them.
Taking out linesmen
First game he took charge, he moved Shorty into midfield. Shorty started taking out linesmen and St John's Ambulance men. In the manner of a cruise missile, I mean; I don't mean on dates — that thing the Greeks have a word for simply wasn't in Shorty's vocabulary. Anyhoo, the next game Monty moved Shorty back again, to centre half, seen as eccentric at the time as Shorty wasn't called Shorty for nothing — it wasn't like Little John, he actually was a drag-arse. Countless crosses sailed over his head but twice he got a shooting opportunity, twice he whacked it with all his might and twice he scored. He'd finally found his range, thanks to Monty.
Magnificent roses
Unfortunately, late in the second half, he pulled the trigger again and hit the ball so hard that it rebounded straight back off the opposing crossbar and knocked Shorty out. When he came round, he started importuning St John's Ambulance men, insisting they call him Brenda and babbling about his magnificent roses. He never played again. But there's a silver lining to every football-shaped cloud: Brenda Shiftshanks' roses won First Prize in the Hereford and Worcester Country Show two years running.
Phew what a scorcher,