20,000 Leagues Under The Sea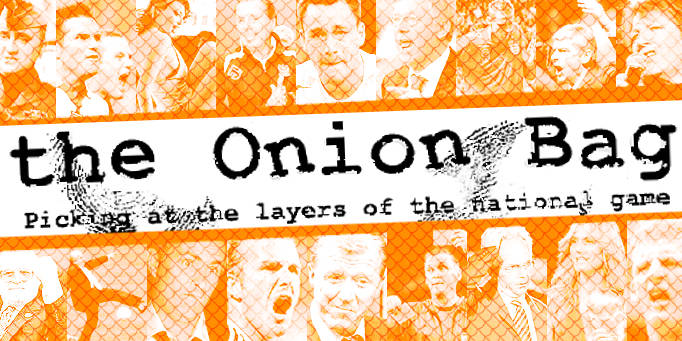 Euro Quarter Finals to be played Underwater
With a big hole in revenues caused by the lack of English involvement in Euro 2008, chiefs at the tournament are looking to capitalise on the excitement caused when the Turkey vs Switzerland first round match was
was played virtually underwater
.
Wet Wet Wet
Players struggled with the conditions as they sloshed around the pitch.
At half time the Swiss coach, Koebi Kuhn, had to dissuade his team from continuing doing belly dives along the touchline shouting "weeeeeeeeeeeeee!" (in Swiss) and concentrate on the matter in hand.
Simply Red
The abundance of water affected the rational behaviour of players, with Hakan Balta attempting a bizarre diving handball towards the goal. It is very far-fetched to think that such an obvious hand-to-ball effort could be counted as a goal and influence the direction of a major tournament. He escaped a red card and was booked, but should be forgiven, given the general dampness of his shorts.
The Onion Bag can reveal that all Quarter final knockout matches will be played
underwater
. Players will be issued with regulation euro-masks, euro-flippers and euro-hairnets.
The Waterboys
There is some dispute about changes to strip. It is expected that the French and Germans will insist on wearing unflattering speedos, while the swedes may prefer "the natural way" which may affect pre-watershed television coverage.
Euro-spokesman Hensmann Klikhoff exclusively spoke to the Bag's Euro-correspondant Larry Gak: "We're getting abominable viewing figures for the tournament, particularly in the UK. If your viewing public is happy to watch "Gladiators" then we reckoned we add a stupid and pointless element to wreck the beautiful game."
Duffy
After the news broke, actor
Patrick Duffy
was rushed through a German passport.