Tchuss Wisely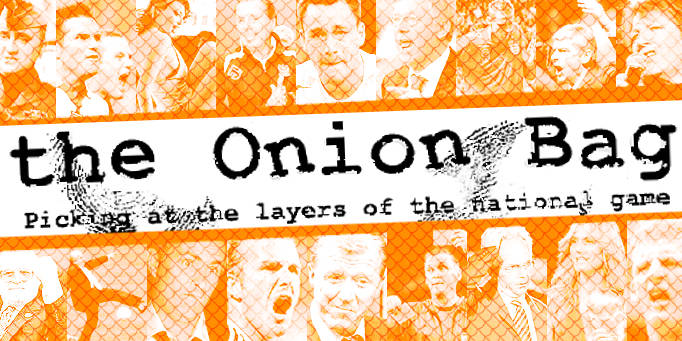 English are Germans in disguise
The Onion Bag can exclusively reveal that 28% of all England supporters are German.
FACT!
A
recent Onion Bag study
has revealed that over a quarter of Englanders will be
supporting the Bosch
in this year's European Championships (Euro 2008).
Euro wot?
Euro 2008 is an international football tournament held every four years as a stop-gap for desperate football supporters who need their footy fix before the start of another exciting season of the
English Premier League
. England had the option of fielding a team but chose instead to concentrate on the domestic program.
While the rest of the nation switches on their TV screens in June and asks themselves "What happened to Corrie?" and "Why am I watching Greece when I could be watching Grease?" hard core English football fans are quietly switching their allegiances to the Hun.
Who lost the War anyway
"Its an extraordinary phenomenon" said the Dr Julius Limbani, the developer of the Onion Bag's
unique quiz
. "We English are always sticking it to Fritz about his dodgy mullets and inability to win wars. But it seems all along that we love the German and are gradually becoming more and more Teutonic."
"We had no idea we'd end up as krauts" said England fan spokesman Helmut Dogbolter who recently took the quiz. "But the more I think about it the more I am impressed with their dry sense of humour, temperate climate and efficient public services. In many ways the Germans are a master race."
Tomorrow belongs to us
Businesses are bracing themselves for dozens of German Englishmen (Deutschesengländer) leaving work early on June 12th for the vital clash against Croatia. Meanwhile, German cultural attache Frank Goering welcomed the Bag's findings: "Zis is a great ztep forward in the relationz betveen our two great nationz." he told our intrepid reporter Larry Gak. "Zoon England will be part of uz and togezer ve vill conquer ze wurld!"
Shortly after this interview Mr Goering was dismissed from his position following a number of complaints from England fans about him making jokes about the War.
Go
here
for the Onion Bag's Euro 2008 Pull-out.
SCHNELL!!