Platini Gets Down With Motown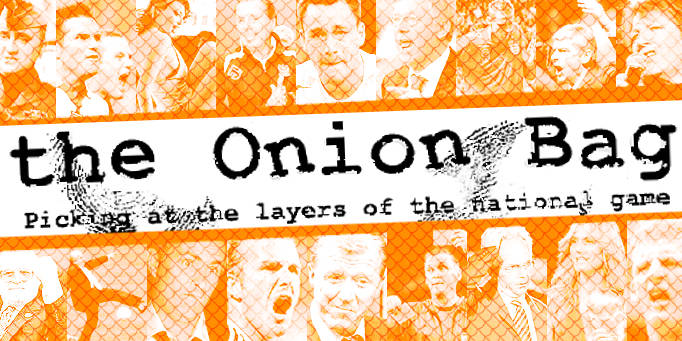 UEFA deal with Aretha's signed, sealed, delivered
With Euro 2008 well underway in Austria and Switzerland, many fans and other generally insignificant people are still buzzing with excitement over UEFA's new mystery marketing ploy.
Think
With competing football players wearing strange looking tags on their shirt sleeves, much confusion has been growing as to their meaning and origin. Today, The Onion Bag can finally reveal the underlying details behind those mystery tags.
We have been told by an inside source at the Zurich-based footballing behemoth that a unique deal has been struck with Atlantic Records who own the back catalogue of soul legend, Aretha Franklin. With the record company about to re-release several of 'The Queen of Soul's songs for the iPod generation, a plan was hatched to promote each one in turn.
The house That Jack Built
To that end, Atlantic approached UEFA with a view to using Euro 2008 as the place to promote the first of those songs, 'Respect', prior to its release next month. After much negotiation, a deal was amazingly rubber-stamped by UEFA President Michel Platini - himself a martyr to Motown - and a revolutionary type of advertising campaign wheeled into action.
Sisters Are Doing It For Themselves
The result is a set of new sleeve tags featuring the word 'Respect' that have been personally hand-stitched into the players' shirts by Platini himself. They'll be seen for one more week during Euro 2008 before the next song title - "You Make Me Feel Like A Natural Woman" - is seen emblazoned in big letters on the shirt of the Italian midfielder Gennaro Gattuso.