Bundesbag Extra: The Final Countdown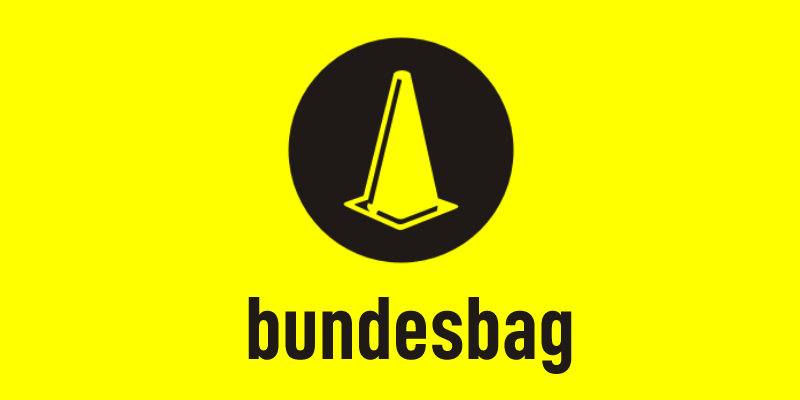 As previously threatened, the Bundesbag unmasks its official guide to the run-in of the Bundesliga season. Join us as we look at the runners and riders at the top and bottom of the Europe's most exciting league.
(Click on tables for a larger version.)
The Title Race
VfL Wolfsburg
Some potentially tough fixtures for the Wolves. Stuttgart and Dortmund are on fire and Magath's Marauders may lose their three point advantage in their next two fixtures. Hannover should be no problem and Bremen, on the last day, will be only one week away from the German Cup Final. That being the case, Thomas Schaaf may elect to mail their performance in.
Bayern Munich
Yike! You're playing catch up in the title race and you need three points at Cottbus. That promises to be a bruising encounter. On paper, Leverkusen and Hoffenheim should be winnable but I have a feeling about the Hoff. The
corresponding fixture
earlier in the season was a cracker and ended in last gasp heartache for the Bundesliga new boys (in fact the result marked the beginning of the end of Hoff's season). Despite their atrocious form, I believe that Hoffenheim may cause a big upset and wreck Bayern's challenge.
Hertha BSC
On the one hand you've got to be happy to see two relegation battlers in you're run-in. On the other hand, to use F1 parlance, you'd rather avoid any back markers fighting over last points poistion. Having said that, Kalrsruhe could be down by the last day of the season and may not have the stomach for a fight. If they
are
still in with a chance of survival, it could be an emotional day at the Wildparkstadion.
VfB Stuttgart
This is a terrible set of fixtures for
Tobias
and his chums. Felix Magath's current team followed by his next team, followed by the aforementioned Cottbus (albeit at home) and rounding things off with a trip to Munich. If Stuttgart are still in the hunt by then, we are in for a humdinger at the Allianz.
Hamburg
The Bremen game is their fourth encounter in as many weeks.The fierce local rivalry is only likely to intensify and Bremen fans will demand that Diego and the gang do all they can to scupper Hamburg's dreams of the title. If they can win at the Weserstadion, the rest of their run in will seem mild by comparison.
Borussia Dortmund
Like Hertha, BVB face relegation battlers. These games are perfectly winnable but will be hard work. Add a trip to Wolfsburg and you feel that Dortmund have too much to do. However, if they beat the bottom teams, they could land a European spot which would be a fine achievement for Jurgen Klopp in his first season
The Relegation Scrap
Karlsruher
Down. Three away trips, two against top teams, the other against Bremen. I wouldn't be surprised if Karlsruher only get a point at Hannover. However, if they can make it to the last game against Hertha still in with a chance, things should be interesting.
Borussia Monchengladbach
Three derby games against Schalke, Dortmund and Leverkusen is far from an ideal run in for a team desperate for points. They do have a
sechs puknter
at Cottbus which would make things pretty tasty if they can win that game. However, the best they can hope for is a play-off place.
Arminia Bielefeld
Three home games and their only away fixture is in Düsseldorf against Leverkusen whose record there is rubbish. Only Dortmund have any interest at this stage of the season. Bielefeld are set fair for survival.
Energie Cottbus
Experienced bottom battlers, the east German side will need to draw on all their strength. As mentioned above, they will fancy their chances against Bayern and can establish some distance against 'Gladbach. Not sure about that trip to Stuttgart though. However, I reckon they can get six points from their last four games which should be enough.
VfL Bochum
Eek! Hertha followed by Hamburg? That's nasty. Their best hope of gleaning points comes from a home fixture against Frankfurt. Technically, Koln aren't safe at the moment. It looks grim for Bochum.
Eintracht Frankfurt
Could be outsiders for the drop but should be fine, frankly. However, if they get nothing from Hannover and Bremen, they face that aforementioned tough trip to Bochum.
NB. I've not included Hannover as relegation candidates but it's worth bearing in mind that they play three of the six teams below them in the table and could find themselves unexpectedly embroiled. At the very least, they'll have a say in who goes down.
OK then, time for some revised predictions: I'm going to say that
Wolfsburg
will see the season out and win the Bundesliga. They could easily drop points against Stuttgart and /or Dortmund but have three in hand and those two final games against Hannover and Bremen will be key to ther success.
Bayern
may have shown shown signs of improvement but they are still vulnerable at the back. I can see them slipping up at Cottbus and in one other match, possibly Hoffenheim. Everyone else has too much to do with the possible exception of
Hertha
. They have the best run-in of the three and in Andrei Voronin, a man on a mission.
At the bottom, its difficult to see past
Karlsruher
and
'Gladbach
. I also think that
Bochum
will drop into the third spot based on their tough fixtures. However, I would definitely tip
Die Unabsteigbaren
to stay up via the play offs.
But what do
you
think? Come on - you've been reading this blog for nearly a whole season now. You must have an opinion? Who's going to the Champions League and who's going to Rostock? Leave us a comment and let us know.