Bundesbag Week 33: Winter Champions have second to last laugh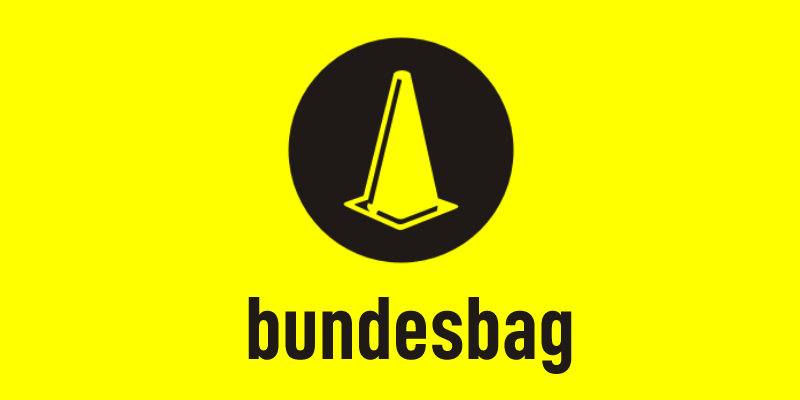 I can say with complete honesty that it's been a long time since I enjoyed a match day as much as I did last Saturday. The permutations and complications leading up to the climax of the Bundesliga season are such that in every game, something important was happening.
In
Hannover
, the home side were helping
Wolfsburg
shore up their goal difference by getting tonked 5-0 by the Wolves. Dzeko scored a hat trick and Grafite bagged a brace.
Meanwhile in
Hoffenheim
, the Winter Champions made up for their post-break misery by denying
Bayern
three points. In a match that rivalled the reverse fixture for excitement, Bayern took the lead through Franck Ribery only for Denbar Ba and Carlos Eduardo to expose Bayern's defensive frailties and go 2-1 up. On the stroke of half time, Luca Toni equalised.
As the goals were getting racked up at Hannover, Bayern could not make the break through. There were times when the Bavarians were passing the ball around in the home side's penalty area and still they could not find the back of the net. While Wolsfburg scampered off into the distance, Bayern needed to score a winner or lose ground to the League leaders. In fairness to Hoff, they gave Bayern chances. For reasons I went into last week, I believe that Hoffenheim really wanted to beat the visitors. They went for the win and found themselves over-committed deep into injury time. Bayern broke and lofted the ball up to Luca Toni who was in space with only the keeper to beat. Was history to repeat itself? Were the Hoff about to be defeated by yet another late Bayern goal?
No. Toni put the ball over the bar. The referee had obviously decided to give Bayern that final chance and didn't even bother with the goal kick. He blew the final whistle and Bayern had surrendered two points in the title race. What's more, Hoffenheim have made a decisive contribution to the Championship which will go some way in making up for their poor form since January. Their work is done.
Bayern weren't the only team to lose ground. Unfortunately for
Hertha
, they were unable to score against
Schalke
and while not mathematically out of the race, the goal difference swingometer is going to have to see some serious action before the Berlin club hold the Bundesliga trophy aloft. While this must be devastating for the players and the supporters, they don't have time to feel sorry for themselves as there are Champions League places still up for grabs and if things go their way next weekend, second pace is within their grasp. More on that later.
Meanwhile, back in
Stuttgart
, the Swabians stuck to the script and vanquished
Cottbus
2-0. This week, Mario Gomez stayed out of the limelight and allowed Hitzlsperger and Cacau to grab the glory.
So there it is, the top four have been whittled down to a top three with Wolfsburg needing a win at UEFA Cup and German Cup finalists Bremen to guarantee the title. Even a draw would probably be enough. A defeat on the other hand and both Bayern and Stuttgart can capitalise if they win on Saturday. It so happens that those two teams are playing each other so we're in for a fun packed afternoon. Particularly since, if Hertha win at Karslruhe (which is a big 'if' by the way), then a loser at the Allianz could miss out on the Champions League as well as the title and be content with a Europa League spot.
The final European spot is also up for grabs. This is because of the stupendous form of
Dortmund
and the almost complete collapse of
Hamburg
. Semi-finalists in the German Cup, semi-finalists in the UEFA Cup and rarely out of the top four all season they're now sixth and are paying the price for their low goal difference. Martin Jol's team risk finishing with nothing after losing 1-0 at home to
Koln
and BVB thrashing
Bielefeld
6-0. Hamburg must beat Frankfurt at Frankfurt while Dortmund face a difficult match at 'Gladbach. Eintracht are in a terrible state at present so if Hamburg can't take three points there, they don't deserve to play in Europe.
To the bottom then and the big news is that
Bochum
ended their five game losing streak in emphatic style to the aforementioned
Frankfurt
. Vahid Hashemian and Diego Klimovitz are the heroes of the hour. The result proved decisive as
'Gladbach
, Cottbus and Bielefeld all lost (in fact Bielefeld's defeat to Dortmund was so severe that their coach
Michael Frontzeck
was sacked). Consequently Bochum are safe!
This leaves a four way battle to escape the drop. Did I say 'four' way? Yes I bloody did. That's because
Karlsruhe
won! They beat the
Istanbul bound Bremen
3-1 and are now only one point below Bielefeld and Cottbus. Fourth-bottom is beyond them but thanks to the third place relegation play off, Karlsruhe can survive if things go their way. It won't be easy for them because, as previously mentioned, they will play Hertha. Bielefeld have a less challenging trip to Hannover and Cottbus host Leverkusen. 'Gladbach who were the first and last team to lose in Dusseldorf to Leverkusen at the weekend, will escape the drop with a single point at home to Dortmund which on the surface, seems very unlikely.
However, on the final day of the season, anything could happen. There will be only two matches on Saturday that are meaningless. So who's up for Koln v Bochum and Schalke v Hoffenheim?
That's it. Results and tables are
here
.