Sofa So Good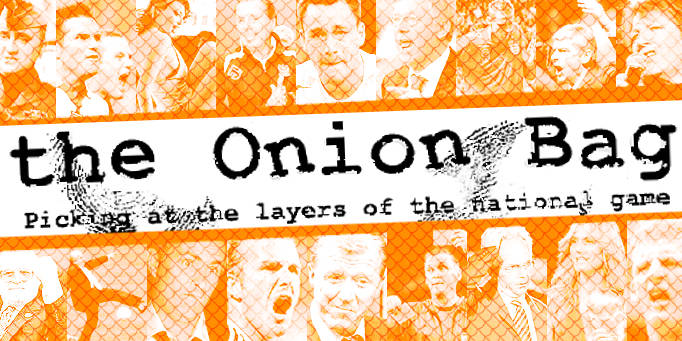 DFS sell players in Half Price Sale
Popular furniture store DFS have joined up with three Championship football teams to create the first Bank Holiday Monday sale involving actual players.
The arrangement, completed late last night between the two parties, will see DFS stores in Norwich, Charlton and Southampton offer unwanted squad members from their local sides whenever customers buy a particular item.
Canary chaos
When the doors open today at DFS in Norwich, visitors will be offered the chance to take home a free Jamie Cureton with every luxury leather 3-seater sofa while customers at the Southampton store can pick up a genuine Bradley Wright-Phillips for nothing if they go for the popular Giselle sofabed (available in a range of eight different colours). All furniture items are available on four years' interest free credit and there's nothing to pay for the first year.
A spokesman for DFS said: "This is a revolutionary deal which will be of mutual benefit to ourselves and those clubs intending to have a mass cull during the close season. Using this system, both parties get rid of all their old shit in an above board and totally legal way - no questions asked."
Shopping Addicks
In Charlton, queues have already begun to form around the block from the local DFS as news got round of the chance to take home a Matt Holland or a Darren Ambrose. Stocks of unwanted players are expected to run out quickly as demand outstrips available supplies.
Where are you?
Back in Norwich there was outrage as Delia Smith, one of City's joint-shareholders, was believed to be refusing DFS access to certain key players. It's thought the popular pies made and sold at Carrow Road by Smith may have to contain cheaper cuts of meat next season, thereby leading to some squad members being taken off the 'for sale' list.
The club have refused to comment on the matter, however promotional material for 'Delia's Lee Croft and Onion Pasties' has been leaked onto the internet in the last 24 hours.