Midweek TV Preview: 18 - 21 May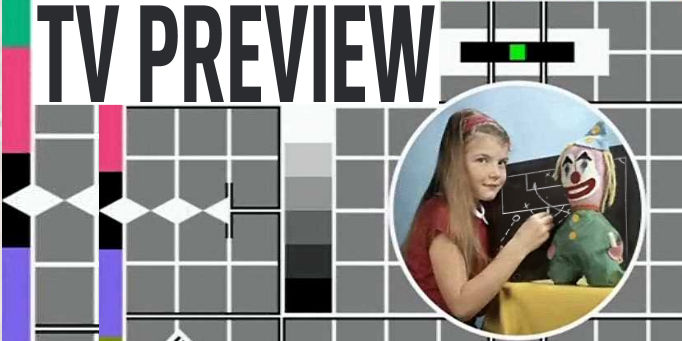 (All times - UK)
Monday 18 May
10:00 Netherlands v Germany, UEFA U17 European Championship Final, British Eurosport/HD
The thirteenth and final day of the Under-17 Euros sees the Dutch playing the hosts at the Magdeburg Stadium. Both teams have already played each other once in First Round Group B, the result being a 2-0 win for the Germans last Tuesday. As for England who were also in Group B (along with Turkey), let's just say it's not so much the winning but the taking part that's important.
20:00 Portsmouth v Sunderland, Premier League, Setanta Sports 1
We don't want to diminish your excitement for this match but there are three facts you may wish to consider in advance: (1) Both teams are now safe from relegation; (2) Sunderland haven't scored in their last three games, and (3) Portsmouth haven't scored in their last four. Anyway, it's up to you whether you want to watch this game or not. No really, it's your call...
Wednesday 20 May
19:45 Ayr United v Airdrie United, IRN-BRU First Division Play-off Final 1st Leg, BBC ALBA
Airdrie fight for the right to stay in the Scottish First Division by playing against Ayr who finished as runners-up in the Second Division. An intriguing tie and one which openly invite someone to report on for us. Go on, you know you want to...
19:45 Shakhtar Donetsk v Werder Bremen, UEFA Cup Final, ITV4
It has to be said both teams worked their backsides off in the semi-finals and won't be easy to beat in this match. That said, Werder's 3-1 home defeat on Saturday to relegation strugglers Karlsruher will be sending alarm bells ringing among their fans in no uncertain terms. Expect this one to run to extra time at the very least.
Thursday 21 May
23:30 Boca Juniors v Defensor, Copa Libertadores, Setanta Sports 2
And so we arrive at the 'Round of 16' in this year's Copa Libertadores and it's two-legged ties all the way from here on in. This is the second leg between Boca and their Uruguayan counterparts, the first leg ending in a 2-2 draw on Friday. Winners play Estudiantes in the quarter finals.