Midweek TV Preview: 11 - 14 May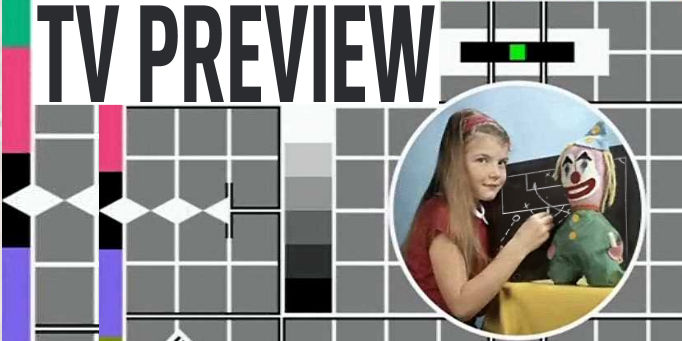 (All times UK)
Monday 11 May
19:45 Sheffield United v Preston, Championship Play-off Semi-final 2nd Leg (1st leg 1-1), Sky
Sports 1 & HD1
A tense night is in store at Bramhall Lane. There are no away goals in the play-offs so advantage for Preston. Advantage The Blades then? Unlikely - these matches are impossible to call and always emotional.
20:00 Newcastle United v Middlesbrough, Premier League, Setanta Sports 1
Well, the upside is that at least one team will score points, possibly both. By rights this local derby should be a ham-fisted yet committed-six pointer with no quarter asked nor given. Why do I get the feeling it'll be a 0-0 draw then?
Tuesday 12 May
19:45 Reading v Burnley, Championship Play-off Semi-final 2nd Leg (1st leg Burnley 1 Reading 0), Sky Sports 1 & HD1
Definite advantage for the away team here. Reading look like a team who have shot their bolt and don't have the energy to overcome a well organised Burnley side.
19:45 Celtic v Dundee United, Scottish Premier League, Setanta Sports 1
The Scottish Clausura continues and the fate of the title is a little clearer after Rangers' Old Firm victory at the weekend. All Celtic can do is keep the pressure on and hope their old rivals mess up.
Wednesday 13 May
19:45 Hibernian v Rangers, Scottish Premier League, Setanta Sports 1
And similarly if Rangers hold their nerve then the championship is theirs.
20:00 Wigan Athletic v Manchester United, Premier League, Sky Sports 1 & HD1
At last, the much heralded United game in hand and Liverpool's last real hope of winning the title. Once Wigan have capitulated, perhaps we can all forget about the Premier League for another season... not likely.
01:50 (Thursday morning) Gremio v Univ. San Martin, Copa Libertadores, Setanta Sports 2
The Lima club face Gremio in a bad way. Four of their last five games have ended in defeat, including their 3-1 home defeat to the Brazilians in the first leg of this tie. Should be a relatively straghtforward affair.
Thursday 14 May
19:4
5 Leeds United v Millwall, League One Play-off Semi-final 2nd Leg (1st Leg Millwall 1 Leeds 0), Sky Sports 1 & HD1
It's fair to say that there will be hell to pay at Elland Road if Leeds can't make it to Wembley this year. This match promises to be one of the most filmed in history between Sky TV, CCTV and investgative journalists running around pretending to be hooligans.