Weekend TV Preview: 8 - 10 May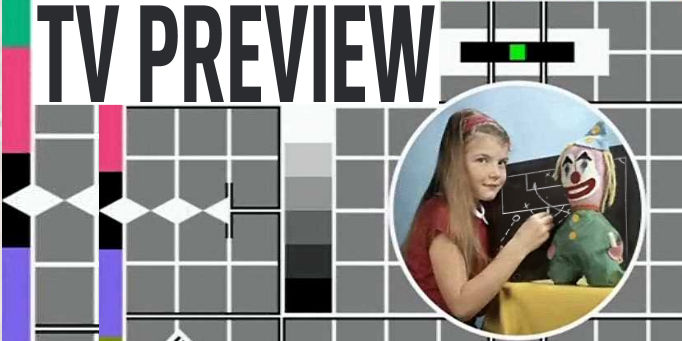 (All times - UK)
Friday 8 May
19:45 Preston v Sheffield United, Championship Play-off Semi-final 1st Leg, Sky Sports 1 & HD1
Traditionally, the momentum in the Play-Offs is with the team that sneaks in at the last minute. That would be Preston then. Alan Irvine's players have won their last four matches and there were only six points between them and the Blades at the end of the season.

19:45 Scunthorpe United v MK Dons League One Play-off Semi-final 1st Leg , Sky Sports Interactive
The nation's favorite football club travel to the ancestral seat of the Duffman family. Come on the Iron!
Saturday 9 May

12:30 Rangers v Celtic, Scottish Premier League, Setanta Sports 1
The big one in Scotland and conceivably the defining moment in the Scottish Clausura. The home side are on a hot streak and should have the edge. However, I believe that Aiden McGeady is playing (or 'Bloody McGeady' as he is known in Ibrox) although
Pat Nevin
reckons he'll be back on the wing rather than playing alongside Scott McDonald. We'll see. Should be a cracking encounter and a lot more fun than what's on the other side.
Chris O:
Home win;
Sp3ktor:
Home win;
Seb:
Home
win;
Duffman:
Home
win.
12:45 Millwall v Leeds United, League One Play-off Semi-final 1st Leg, Sky Sports 1 & HD1
Kenny Jackett has done a fine job piecing The Lions back together after their steady decline since the days of Wembley finalists Tim Cahill and Dennis Wise. In many ways Leeds should have gone the way of Luton, given the manner in which they have tried to escape their creditors and exploited the pain of their supporters to make the club look like victims. My Uncle Pete's a Millwall fan and Palace could use a decent local derby next season. Come on The Lions!
14:00 Stevenage Borough v York City, FA Trophy Final, Setanta Sports News & Setanta Sports 1
Both teams would probably rather be in the Play-Off Final but this remains one of the great showpiece events of the Non League Football calender and a grand day out for their supporters. Wembley won't exactly be full but the supporters of both teams will not disgrace themselves and do the creaking old stadium proud.
17:20 Burnley v Reading, Championship Play-off Semi-final 1st Leg, Sky Sports 1 & HD1
Owen Coyle's players will scare the crap out of enough lilly livered Premier League teams next season to give them a fighting chance. All they have to do is get to Wembley and win. Easier said than bread, my friends.
17:30 West Ham United v Liverpool, Premier League, Setanta Sports 1
FC Bankers meet Leverage Takeover in this fierce clash of the mid-table team who may not exist next season against the debt-ridden club with an outside chance of winning the title. Can you tell I'd be no good at PR?
19:00 Sevilla v Mallorca, La Liga, Sky Sports 2
The home side's victory at Villareal was on the back of four consecutive defeats so Sevilla can't be too complacent about their third position in La Liga. Having said that, Mallorca are already on the beach (or wherever they go for the summer) so Sevilla should see this one through.
21:00 Valencia v Real Madrid La Liga, Sky Sports 2
Real's season is effectively over after their debagging at the hands of Barcelona last week. Valencia's is very much alive despite the fact that they don't have a pot to piss in. Their rise up the table has been characteristic of a club that probably needs Champions League football in order to make it through the summer in one piece. So it's pride versus the survival instinct.
Chris O:

Away win;

Sp3ktor:

Home win;

Seb:

Away win;

Duffman:

Away win.

Sunday 10th May



07:00 Vissel Kobe v Nagoya Grampus J-League, British Eurosport 2

Eighth meets third but Gary Lineker's Grampus 8 have played a game less. Both teams tend to score pretty late in games so don't beat yourself up too much if you oversleep.

12:00 Bury v Shrewsbury Town, League Two Play-off Semi-final 2nd Leg (1st Leg Shrewsbury 0 Bury 1), Sky Sports 3 & HD3

After The Shrews conceded their comedy goal in the first leg, they'll be desperate to make amends at Gigg Lane. Expect an explosive start to the match before things settle down into who knows what.

13:30 Manchester United v Manchester City, Premier League, Sky Sports 1 & HD1

If City turn up then we're in for a classic that may be enough to save Hughes' job and put a relatively small spanner in United's championship works. Somehow though, you feel that the home team will do what's required.
Chris O:
Home win;
Sp3ktor:
Home win;
Seb:
Home win;
Duffman:
Home win.


14:00 Inverness CT v Hamilton, Scottish Premier League, Setanta Sports 1
The Accies can be satisfied that they seem to have made it through the season unscathed. Only two points separate them and their opponents Cally so a tight match is in prospect.
16:00 Arsenal v Chelsea Premier League, Sky Sports 1 & HD1
A win for the Gunners would give them a sniff at Chelsea's third place. But then the sniff of Ambre Solaire is probably more appealing at this stage of the season.
Chris O:
Draw;
Sp3ktor:
Home Win;
Seb:
Home Win;
Duffman:
Draw.
18:00 Barcelona v Villarreal La Liga, Sky Sports 2
OK, so it's 'job done' for Barca. Real have been crushed and they're in the Final of the Champions League. Villareal on the other hand have some catching up to do if they want to be knocked out of Europe by an English club next season. They won't expect much from the Camp Nou but if they could catch the Catalans on the hop they may cause a surprise.
18:30 Gillingham v Rochdale, League Two Play-off Semi-final 2nd Leg (1st Leg Rochdale 0 Gillingham 0), Sky Sports 1 & HD1
It's advantage The Gills after a goalless first leg. The Dale will have a small but vociferous following behind them who will be urging their players to give them something to talk about on the long journey back up north on a Sunday night.
20:00 Atletico Madrid v Espanyol La Liga, Sky Sports 2
Four straight wins for Espanyol have pretty much confirmed that they will not be moving to their brand new purpose-built stadium next season in the Second Division. However, they'll still be looking over their shoulders with concern and may prove a handful for fifth-place Atletico in
El Classico Alternativo
.