Bundesbag Weeks 31 & 32: Ich würde es lieben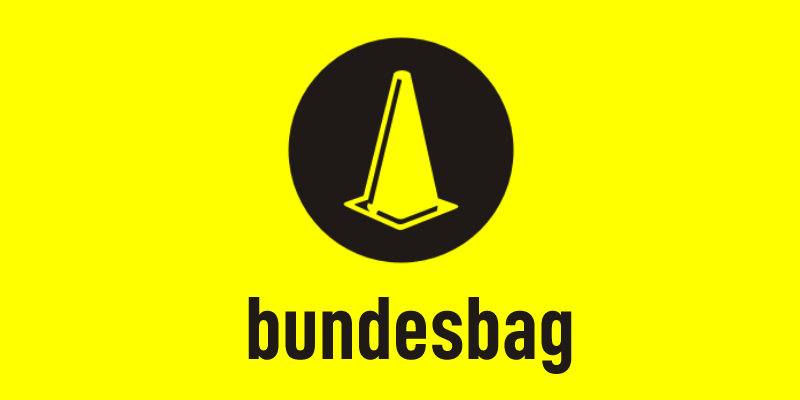 With two rounds of matches this week I thought it was best to wait until today before posting this week's Bundesbag. I'm glad I did because there have been even more twists and turns at both the top and bottom of the Bundesliga table.
Last week, we speculated as to whether the news of
Wolfsburg
coach
Felix Magath
's move to
Schalke
at the end of the season would have a negative affect on the team, particularly since their next fixture was against the side in uber-form,
Stuttgart
. And it couldn't have been a worse afternoon at Mercedes Benz Arena for the leaders because they were thrashed 4-1. Super Mario Gomez scored all four goals, the first of which came after 28 seconds.
Not only did the VW club lose out to one of their title rivals but most of the other contenders managed to take advantage.
Bayern Munich
had a tricky visit to
Energie Cottbus
, a place where they have tripped up before. This time however the champions kept it together and ran out convincing 3-1 winners.
Hertha BSC
also kept in touch after their 2-0 home win against
Bochum
which looked alarmingly straightforward from the away side's point of view.
It was a bad weekend for
Hamburg
whose season is in danger of collapsing largely thanks to their great rivals
Werder Bremen
. In a 19-day period, the two teams met in the German Cup, the UEFA Cup and then finally the league. Leading up to Sunday's game, Bremen had knocked Martin Jol's team out of both cups and by the time the two teams met for the final time, the Bremen club were dancing a happy jig inside Hamburg's collective head. 2-0 was the final score to Werder with two goals from
Hugo Almeida
. No
rolled
up bits up paper
were in evidence.
After the weekend it didn't look good for Hamburg's European aspirations, let alone their title hopes. Especially since
Borussia Dortmund
spanked the hapless Karlsruhe 4-0 at the Westfalon which put even more pressure on the north Germans. However, Hamburg had a chance to make amends quickly in midweek which they duly did. Bochum were the unwilling visitors and unlucky recipients of Hamburg's ire. The 3-1 scoreline keeps the home side in the hunt and lowered Bochum deeper in the mire.
Wolfsburg also capitalised on their early shot at redemption.
Edin Dzeko
was back in the goals as his brace kept his team top of the Bundesliga while eliminating Dortmund from the race. 3-0 was the final score, ending BVB's fantastic run in emphatic style.
Bayern and Hertha both won against
Leverkusen
and
Koln
respectively. Stuttgart condemned Schalke to their third straight defeat which leaves only two points separating the top four teams with Hamburg back on 58, probably with too much to do.
This week, the top two face away trips. Wolfsburg have to go to
Hannover
which is definitely a winnable match. Bayern have got to travel to Hoffenheim which the Bundesbag identified as a potential banana skin for them. Now that the Hoff have rediscovered the winning touch, this looks like it could be a season-defining game for the Bavarians. On Saturday Hoffenheim finally won in their new stadium against Koln. Then, on Tuesday they notched up their second 2-0 win in a row at
Bielefeld
. While it's far too late to recover their season the Winter Champions may yet have a say in the fate of the title. It was Bayern's last minute winner in the reverse fixture that started this dreadful run for Ralf Rangnik's team and I bet he would love it if he beat them. Love it!
And the bottom? Well Karlsruhe are all but down after another two defeats. They currently share the relegation zone with Cottbus and Bielefeld who are both on 27 points. Above the drop zone on 28 are Bochum who are dropping like a stone.
"But wait a minute" I hear you say "I distinctly remember you telling me that it was hard to look beyond
Borussia Monchengladbach
for relegation and yet you haven't even mentioned them." Well that's because I'm leaving them 'till last, much like themsleves in fact. This is because of two last-minute goals in two consecutive games which means that 'Gladbach have won two matches on the bounce. They are now fifth from bottom on 30 points. By their standards that's practically mid-table.
The first win was at home to Schalke.
Roberto Colautti
's strike sealed a 1-0 win at the death after Marin had missed a penalty earlier. They repeated that scoreline last night in a massive
sechs punkter
at Cottbus, again on 90 minutes. This time it was
Dante
who ignited the inferno. This unlikely turn of events has put the cat well and truly among the pigeons. 'Gladbach are now in control of their own destiny and could even clinch survival if results go their way on Saturday. Bielefeld have to go to Dortmund and Cottbus are off to Stuttgart. Parp! 'Gladbach meanwhile are away at Leverkusen who still haven't won at their temporary ground in Düsseldorf.
That's it. Results and tables
here
. It couldn't be a more exciting climax to the season (well it could but there would have to be dancing girls and free money).