Bundesbag Week 34: Wolfsburg winners, Dortmund dumped, 'Gladbach for more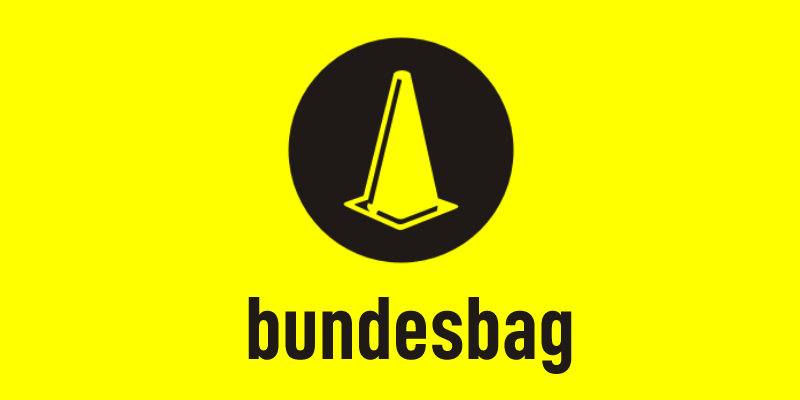 In the end it was pretty straightforward. Nevertheless,
Wolfsburg
have actually done it. They are the German Champions for the first time ever.
Congratulations go to the players, particularly their impressive attackers
Dzeko
,
Grafite
and
Misimovic
. Kudos should also be extended to their coach
Felix Magath
who has taken a club that was, for years, the very definition of mid table mediocrity and transformed them into, not only the best team in Germany but one of the most exciting teams in Europe.
They sealed their victory comfortably. Their last day opponents,
Werder Bremen
, had just been beaten in the UEFA Cup only last Wednesday and they have a date in Berlin next Saturday with
Leverkusen
in the German Cup Final. While the visitors had a good go, they were swept aside by the home team 5-1. Once again
Edin Dzeko
and
Grafite
were among the goal scorers, the latter scoring a brace. This took their combined total to 54 goals which is a new record for a strike partnership in a single Bundesliga season. The previous record of 53 was held by the
Uli Hoeness
and
Gerd Muller
back in 1972. That alone is a measure of their achievment and provides yet another landmark in what has been a landmark season for a team that used to be known as the
Grey Mouse
.
Second place was secured by
Bayern Munich
who will go straight into the Champions League. They beat
Stuttgart
2-1 in a fixture which would have seen the winner take the title had Wolfsburg slipped up. The added frisson of peril associated with this game was that the loser could have missed out on a the third Champs League spot if
Hertha
had won. As it happened it was a bit of an anticlimax. The Berliners failed to live up to the occasion and were thrashed 4-0 by
Karlsruhe
. KSC's magnificent performance denied Hertha a place in Europe's top table but was not sufficient to gain them the lift they needed to grab that relegation play off spot. That position was claimed by
Energie Cottbus
who scored three without reply against the Berlin bound Leverkusen,
Jula
was the hero of the Friendship Stadium with two goals. They will play
Nurnburg
in the relegation play off.
Armenia Bielefeld
's 2-2 draw with
Hannover 96
was nowhere near enough to save them. They, along with Karlsruhe, are relegated.
Which means that
Borussia Monchengladbach
are safe. Even better for them, they saved their season while at the same time ruining someone elses.
Hans Meyer
's team needed at least a point against
Borussia Dortmund
to be secure. Given the form of BVB in recent weeks this seemed unlikely.
Jurgen Klopp
needed his players to match
Hamburg
's result for that coveted Europa League spot to be theirs. Having said that, Dortmund's success would have been a cruel blow to
Martin Jol
whose team had been in the hunt for the title all season. Hamburg had reached the semi final of the German and UEFA Cup but were faced with the prospect of ending the season with nothing. Hardly a fitting reward for such a consistent campaign. Indeed, at 5:15 last Saturday it appeared that that was precisely was about to happen.
The day started well for Hamburg who took a 2-0 lead at
Eintracht Frankfurt
thanks to
David Jarolim
and
Ivica Olic
(making his final appearance). Meanwhile, in Borussia Park it was goalless. Things got even better for Hamburg when
Dante
put 'Gladbach ahead on 57 minutes. Then things started to turn a bit wonky when Frankfurt hit back with two goals in as many minutes to level the match. A minute later,
Kuba
scored for Dortmund to level things up. So it was 2-2 at the Commerzbank Arena and 1-1 at Borussia Park. Dortmund were set fair for Europe.
But the curtain on this Bundesliga season was not about to come down without one final twist in the tail. With 90 minutes on the clock
Piotr Trachowski
struck for Hamburg to win the match and overhaul Dortmund in the table. Klopp was crestfallen and Jol was jolly but he will have to reflect on what has, in fact, been a disappointing season. BVB will have to take solace in the fact that they have had a much improved season and may come to look at their failure as a blessing in disguise.
Elsewhere,
Koln
and
Bochum
had a kick about which finished 1-1.
Schalke
welcomed
Hoffenheim
to the Arena Auf Schalke. The Hoff continued their
too little too late
form and won what was probably an entertaining match, 3-2. The Gelsenkirchen club can now look forward to receiving their new manager Felix Magath for what may prove to be he biggest challenge ever.
Not that this was much of a concern for Magath as he celebrated with his players at the Volkswagen Arena in the Saturday afternoon sunshine. With their coach leaving and faced with the prospect of at least two of their three front men following suit, the Wolves face an uncertain future. Already they have confirmed that ex-Stuttgart coach
Armin Vey
is the
new man in charge
but will VW continue to invest in the club as they enter the uncharted territory of the Champions League? What sort of legacy will the great 2008/09 season leave for the club? Is the this the beginning of a new era of greatness or the culmination before a steady decline back to mediocrity?
The answers can be left for another day. Right now, Wolfsburg are the champions and for the time being at least that is all that matters.
Results and final table
here
.