Weekend TV Preview: May 22 - 25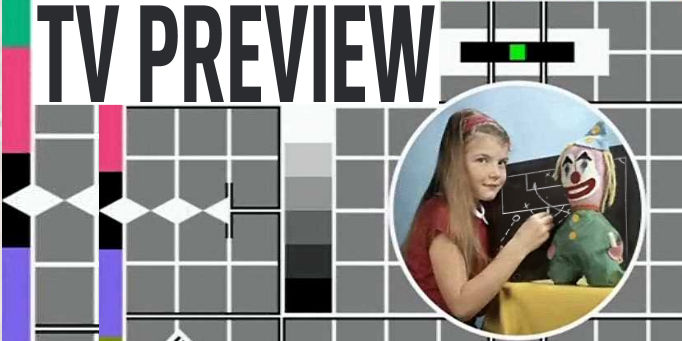 Friday 22 May



20:00 Arsenal v Liverpool, FA Youth Cup Final, 1st Leg,

Setanta

Sports 1

A chance to see next year's Arsenal first team in action.

Saturday

23 May


11:00

JEF

Utd

v

Yokohoma

Marinos

, J-League, British

Eurosport

2

Well past time we had a

League Spotlight

on the J-League don't you think? Especially with the Europeans about to head off on their holidays. I'm assuming that the "

JEF

" in

JEF

United refers to the local industrial concern rather than the stuff they use to clean the bogs.

12:30

Inverness

CT v

Falkirk

, Scottish Premier League,

Setanta

Sports 1

Bleeding hell what a game!

Falkirk

are bottom and two points adrift of their opponents. Hats off to the

SPL's

Clausura

format for throwing up such an all or nothing match at the end of the season.

Falkirk

manager John Hughes has urged his team to "...be free spirits and express themselves".

SPAOTP

thinks he should stick to

making films

.

12:30 St

Mirren

v Hamilton Academical, Scottish Premier League,

Setanta

Sports 2

Even though the home side are also on 37 points, they should be OK thanks to a slightly superior goal difference.

15:00

Gillingham

v

Shrewsbury

Town, League Two Play-off Final, Sky Sports 1 &

HD

1

Six points separated the Gills in fifth and the Shrews in seventh. But at

Wemble

y

, anything goes. Not sure if either team will sell their full allocation of tickets. A fact that will render fans of Chelsea and

Everton

mildly miffed.

20:00 Barcelona v

Osasuna

, La

Liga

, Sky Sports 1

Into the penultimate round of

Lar

Leega

and it's all sorted, title wise at any rate. At the bottom, there's work to be done.

Osasuna

are in the final relegation place and praying that Barcelona put out there under 11s.

20:00 Bordeaux v Monaco,

Ligue

1,

Setanta

Sports 2

Laurent

Blanc's

team are going for their tenth straight league win which may crown them as champions. Only

M

arseille

can catch them. They play Nancy at the same time. Should OM slip up, the celebrations can start.

Sunday 24 May
13:00

Millwall

v

Scunthorpe

Utd

, League One Play-off Final, Sky Sports 1 &

HD

1

Uncle Pete's team versus the landing point of the

Duffman

clan when they settled on these shores from the Netherlands before the Great War. Come on the Iron! (sorry Uncle Pete).

13:00 Dundee

Utd

v Rangers, Scottish Premier League,

Setanta

Sports 1

A win for Rangers will seal the

SPL

title. It won't be easy though. The Old Firm have failed to win at

Tannadice

this

seaon

it says here.


13:00 Celtic v Hearts, Scottish Premier League,

Setanta

Sports 2

To that end Celtic will be lying in wait while Hearts apply the bikini wax.

16:00 Aston Villa v Newcastle

Utd

, Premier League, Sky Sports 1 &

HD

1

Sky Sports "Survival Sunday" is back! The last time we saw it was back in 2005 when West

Brom

survived on the last day at the expense of Norwich and Palace. In those

pre

-Credit Crunch days the event had Ford as a sponsor. Perhaps the car giant chose not to take up that option as it did not want to be associated with losers. To the match then: Newcastle must win and hope things go there way elsewhere although a point may do it thanks to the magic of goal difference.

16:00 Hull City v Manchester

Utd

, Premier League, Sky Sports 3 &

HD

3

What words can we use to describe the supposed threats of legal action against United if they don't field a full strength team for this crunch match against Hull? Let's see. There's hilarious, pathetic, unlikely, desperate and contemptible for a start. However, the word I would use is "irrelevant" since

Fergie

could filed a Fetus XI and they'd still win.

16:00

Sunderland

v Chelsea, Premier League, Sky Sports Interactive

Relegated to the red button as no one believes that either Hull or Newcastle have it in them to overhaul

Sunderland

. This is as well since they'll most likely lose 6-0.

16:00 West Ham

Utd

v

Middlesbrough

, Premier League,

Setanta

Sports 1

Meanwhile,

Setanta

wil spend an hour of build up trying to convince their subscribers that

Middlesbrough

are still in with a chance and this game is worth watching. Expect the theme to Mission Impossible to feature heavily. But don't expect it to be Lalo

Schifrin's

original arrangement.

Setanta

don't have the class.

20:00 Real Madrid v

Mallorca

, La

Liga

, Sky Sports

Xtra

Move along, nothing to see here.




Monday 25 May



15:00

Burnley

v Sheffield

Utd

, Championship Play-off Final, Sky Sports 1 &

HD

1

It's a Bank Holiday here in

Blighty

and what better way to celebrate the forthcoming summer than a Roses clash at

Wembley

. The stakes don't get much higher and the force is with

Burnley

for some reason. May not be pretty but drama and tension is guaranteed.