Bundesbag Week 8: Later than billed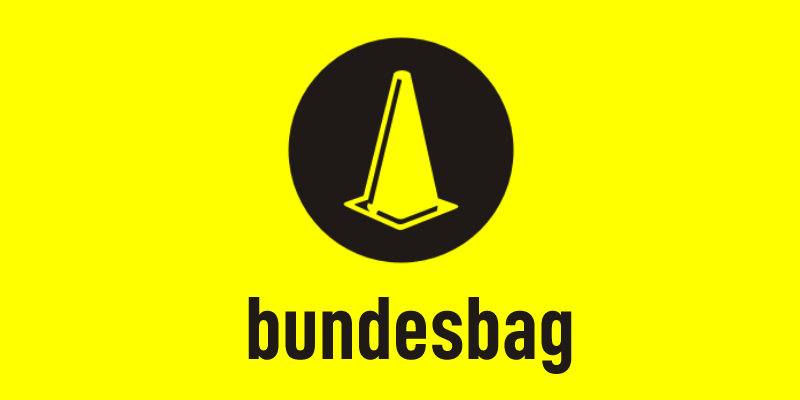 It didn't take long for the bottom club Hertha to appoint a new coach after parting company with
Lucien
Favre
only days after Week 7.
Friedhelm
Funkel
had had a distinguished spell at Frankfurt up until last season. However, he was let go in the summer in the hope that a new manager will be able to inject some new zest in the side. The fact that
Funkel
did not find a new club suggests that his stock had lowered somewhat in the time between his guiding
Eintracht
to the
UEFA
Cup and now. You wonder if the reasons behind the appointment were based on economy and availability above ability to steer Hertha away from the bottom three.
The scale of
Funkel's
task was exemplified dramatically after the farcical events at the Olympic Stadium in Berlin against
Hamburg
last Sunday. The home side took an early lead through club captain
Arne Friedrich
. He waved away the congratulations of his team mates to run up the other end of the pitch and celebrate with the fans. He fist held aloft in triumph, no doubt Friedrich was making a statement, drawing a line if you will. The rot stops here guys and the only way is up. Half an hour later they were 3-1 down in the most ludicrous circumstances.
After 24 minutes, Hertha's defender
Kaka
headed the ball under virtually no pressure over the head of his own keeper,
Timo
Ochs
, and into his own net.
Ochs
had been recalled to the side by
Funkel
after new signing
Sascha
Burchet
conceded 4 goals on his debut last weekend. Unfortunately for
Ochs
, he had to be replaced in the first half because of injury.
Burchet
, no doubt bristling with confidence after the faith shown in him by his new coach, came off the bench and proceeded to bury what was left of his career.
With thirty-eight minutes on the clock, Hamburg lobbed the ball into the penalty area.
Marcus Berg
was closing down and the keeper took decisive action by rushing out of his goal and heading it well clear.
That should take care of that!
he thought to himself (in German obviously). He turned his back on the play and ambled back towards the goal confident that his work was done, like a James Bond villain who left his nemesis to die and assumed that he wouldn't escape, kill all his guards and destroy his underground complex. Unfortunately, like so many
Blofelds
before him, he was wrong. The ball landed at the feet of Hamburg's
David
Jarolim
who, with pinpoint precision, lobbed the ball over the hapless Keeper and into the net. Once
Burchet
realised what was transpiring, he made a half-hearted attempt to chase after the ball but you felt that even then he believed that the ball was going over.
Pandemonium ensued. Glaring looks were cast in the direction of the 19-year-old goalie and Hamburg celebrated like a team who's lottery numbers had come up.
Funkel
looked on with dismay.
How could things get any worse?
he must have wondered (again in German). Well a couple of minutes later he was to find out as Hamburg scored their third under almost exactly the same circumstances. This time the ball was more central and
Burchet
made more of an effort to retrieve the ball. But once again, the ball came in, was headed forcefully out to just inside the Berlin half by the keeper who found Hamburg's
Ze Roberto
with pinpoint accuracy. He pinged the ball straight back at him and passed him. 3-1, game over.
Burchet
looked like a man who had seen his childhood teddy bear torn apart by wild dogs. "Was
ist
das
!" he screamed repeatedly. Poor guy.
And with that,
Funkel's
dream of a bold new direction fell flat. Hertha remain bottom but can at least console themselves that the international break will bring a halt to their anguish for a week.
Hamburg, conversely will never get an easier three points and the only reason why they are not sitting atop the Bundesliga table is because Leverkusen have a better goal difference. The Bundesbag has not payed a great deal of attention to the league leaders so far this season. This is mainly because most of their games have been against middle to lower league opposition like
Nurnberg
who they thrashed 4-0. Next week they play Hamburg in a top of the table ding-dong, a game that I'm delighted to say will be screened live on UK television.
Elsewhere,
Schalke
headed up the best of the rest by ending Frankfurt's unbeaten run 2-0.
Bochum's
revival under coach
Frank
Heinemann
continued with an impressive draw with
Wolfsburg
. Another team trying to impress their new coach is
Hannover
. They beat
Freiburg
5-2.
Hoffenheim's
progress was interrupted by
Mainz
who beat them 2-1. Dortmund's big money signing
Lucas Barrios
is finally off the mark with the only goal against '
Gladbach
. Stuttgart's gloomy start to the season showed no sign of lifting after losing 2-0 at home to
Werder
Bremen.
Finally, the bad news for
Koln
is that they're one of the few teams not to score against Bayern. However, the good news for
Koln
is that they are one of the few teams not to concede against Bayern. But the bad news for both Bayern and
Koln
fans is that they had to watch a boring 0-0 draw between the two teams last weekend.
That's it. Results and tables
here
.