Weekend TV Preview: 30 October - 1 November 2009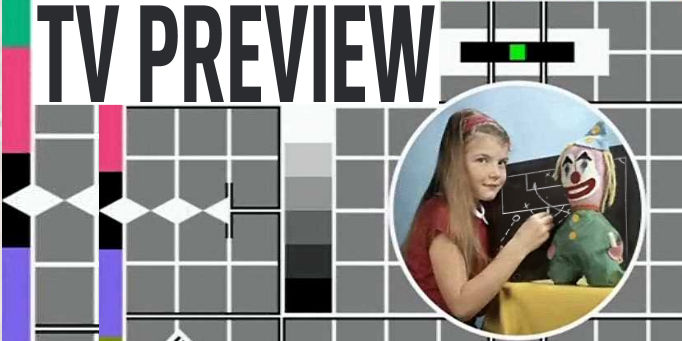 Friday 30th October



19:30 Dortmund v Hertha Berlin, Bundesliga, ESPN

Not a great offering from the Bundesliga this weekend. Hertha are awful and Dortmund got knocked out of the Cup in midweek. If you must get involved then have a butchers at BVB's Lucas Barrios who has scored four goals in four games.

19:45 Queens Park Rangers v Leicester City, Championship, Sky Sports 1/HD1

Tasty little number from the Championship, this. Two good sides and play-off contenders. Look out for Wayne Routledge at QPR. His career took a bit of a hiccup after leaving Palace a few years ago but looks to be back on track.

Saturday 31st October



11:00 FC Moscow v Zenit St Petersburg, Russian Premier Liga, ESPN

Fourth plays third in this inter-city clash. Neither team are used to losing so a lively encounter is anticipated.

12:45 Arsenal v Tottenham Hotspur, Barclays Premier League, Sky Sports 1/HD1

The Big One. If recent results are anything to go by then goals are guaranteed. The supreme irony would be that this is the first derby in a while where both teams are in prolific form but the game ends in a goalless draw.

17:15 Real Madrid v Getafe, La Liga, Sky Sports 3/HD3

Real's midweek Cup hilarity spells doom for their suburban neighbours. Trouble it is... for Getafe.

17:30 Manchester Utd v Blackburn Rovers, Barclays Premier League, ESPN/HD

"My prediction for the fight...? Pain!"

19:00 Osasuna v Barcelona, La Liga, Sky Sports 3/HD3

Like a Roman Legionary who is next in line to meet Obelix in the ring, Osasuna can at least be grateful that they don't count Jermaine Pennant among their ranks.

19:45 AC Milan v Parma, Serie A, ESPN

If their is any discernible pattern to be found in Milan under Leonardo, the

Rossinieri

should lose this game 5-0.

21:00 Athletic Bilbao v Atletico Madrid, La Liga, Sky Sports 3/HD3

Three points and the spelling of Athletic separate these two teams. The Madrid club have given up football in favour of high concept comedy farce whereas Bilbao look pretty tasty.




Sunday 1st November



11:30 Ajax v Feyenoord, Eredivisie, ESPN

Another closely matched European club match to look forward to. Neither team are as good as their supporters would want them to be but their rivalry should be sufficient to make this game an entertaining one. Eredivisie matches of this calibre rarely disappoint.

12:45 Dundee Utd v Rangers, Scottish Premier League, Sky Sports 3/HD3

Not as straightforward as usual. This is a poor Rangers side and is unlikely to get better sooner. United are a mere three points behind The Gers and will be poring over those Champions League DVDs.

14:00 Livorno v Inter Milan, Serie A, ESPN

Fresh from an excellent away win at Roma, Livorno host Inter who, while top to the table, are far from convincing.

16:00 Birmingham City v Manchester City, Barclays Premier League, Sky Sports 1/HD1

Even though City are finding their feet, they're still not much fun to watch. Even so, the Birmingham club will prove a tough test for City and should be an intriguing contest for all that.

16:30 Eintracht Frankfurt v Bochum, Bundesliga, ESPN

Both teams aren't that great at scoring or keeping clean sheets, frankly. This game could conceivably be decided by an OG.

17:00 Cardiff City v Nottingham Forest, Championship, BBC2/HD

Auntie blesses Cardiff's new ground with the visit of Gabby Logan. Cardiff have got their plates spinning nicely but will encounter stiff resistance in a dogged Forest team.

18:00 Malaga v Valencia, La Liga, Sky Sports Red Button/Sky Sports 1/HD1

Rock bottom and worse than Xerex, Malaga welcome Valencia assuming the visitors can afford the plane fair.

20:00 Deportivo v Sporting, La Liga, Sky Sports 1/HD1

I was surprised to see Gijon doing so well in the table, albeit still early days and all that. Deportivo for their part are doing their best to roll back the years.

22:00 Chivas USA v LA Galaxy, MLS, ESPN

Wake up everybody - the Play Offs have started! While ESPN will almost certainly focus on the Galaxy during the Post Season for obvious reasons, this LA derby game stands alone and should make for an intense atmosphere. What odds on Goldenballs getting sent off?