Midweek TV Preview: 5 - 7 October 2009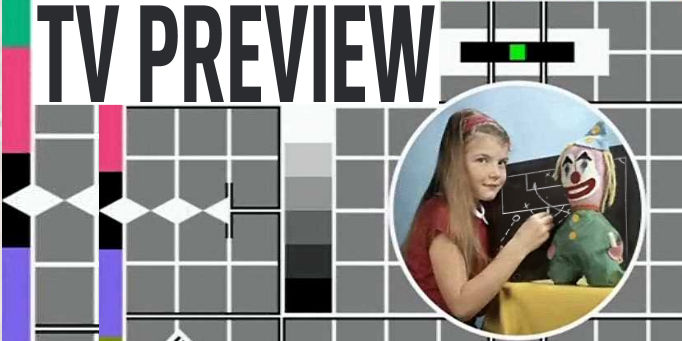 (All times - UK)
Monday 5th October
15:30 Spain v Italy, FIFA U-20 World Cup Last 16, British Eurosport
19:00 Paraguay v South Korea, FIFA U-20 World Cup Last 16, British Eurosport 2
With another double-header of World Cup qualifiers on the horizon, we find ourselves staring into a gaping void in the footballing calendar this week. Perhaps this is where the
FIFA Under-20 World Cup
will finally grab your attention (if it hasn't done so already) as that's more or less the only footy of note on our screens until the weekend.
The 2009 Under-20 World Cup has been taking place in Egypt since September 24th and the Group Stage has already been completed. Spain, 1999 champions and old hands in this tournament, today face an Italian side who have only taken part in one of the last five. Spain reached the last 16 with a 100% record in Round 1 while Italy got through by virtue only of beating Trinidad and Tobago in Group A.
Paraguay were runners-up to Egypt in Group A but finished above Italy who went through as one of the four best third-place teams. South Korea, Under-20 ever-presents, were runners-up to Germany in Group C, thereby causing the United States to pack up and go home.
20:00 Aston Villa v Manchester City, Barclays Premier League, ESPN / ESPN HD
Your last sight of Premier League footy until October 17th. This match sees the return to Villa Park of the man who will always be idolised like a god up there - Gareth Barry - while Emmanuel Adebayor returns from suspension for Man City. Two teams playing some good stuff of late, plus the added bonus of a fired-up crowd - what more could you ask for?
Tuesday 6th October
15:30 Ghana v South Africa, FIFA U-20 World Cup Last 16, British Eurosport
19:00 Hungary v Czech Republic, FIFA U-20 World Cup Last 16, British Eurosport
If you're still wondering whether England had/has any involvement in this competition, they did - until Ghana whooped their ass 4-0 last Tuesday. Ghana topped the group and now face South Africa who finished third in Group F behind Hungary and the United Arab Emirates.
Instead of watching the hosts Egypt playing in front of another huge and passionate crowd against Costa Rica, Eurosport UK (in their wisdom) are focusing on today's other 7pm kick-off between Hungary and the Czech Republic. Hungary topped Group F ahead of the UAE despite handing bottom-placed Honduras their only win in the group, while the Czechs - runners-up in 2007 - finished second and level on points with Brazil in Group E.
Wednesday 7th October
15:30 Venezuela v UAE, FIFA U-20 World Cup Last 16, British Eurosport
19:00 Germany v Nigeria, FIFA U-20 World Cup Last 16, British Eurosport
Once again, Eurosport UK take our irritation levels up another notch or two by opting to show the 3.30pm kick-off between Venezuela and the UAE rather than the altogether more enticing prospect of Brazil v Uruguay going on at the same time. It's not too late to alter the schedules, Eurosport…
Venezuela were runners-up to Spain in Group B and commendably matched Spain's 8-0 thrashing of Tahiti with eight goals of their own. A 1-0 win over Nigeria in their first match earned them a place in the last 16 where they face the UAE who are making their first appearance in the tournament since 2003.
And then there's Germany, one of the favourites to win the trophy and Group C winners, but they slipped up 1-1 against South Korea in their second game which will give the Nigerians a modicum of hope here. Strange to think Germany didn't even qualify for the Finals two years ago in Canada, but a win today will see them almost certainly face Brazil in the quarter-finals, the team that knocked them out at the same stage of the tournament in 2005.