Jeu du Jour Week 7: And then there were two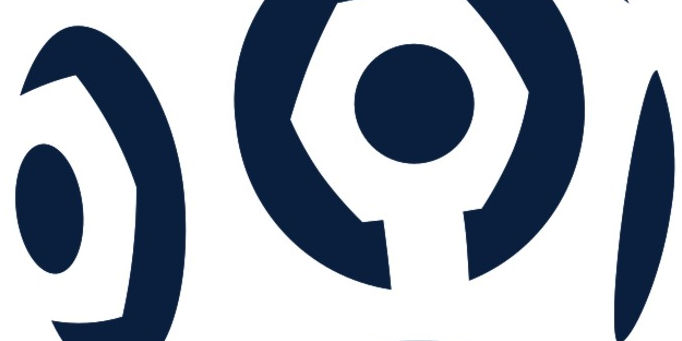 Lyon and Marseille are making Bordeaux's Ligue 1 title defence rather too easy this season. While Bordeaux continue to churn out one victory after another (and not always comfortably so), their main title rivals seem all too happy to drop points to ensure a safe passage for Laurent Blanc's men.
Prior to last weekend's matches, four teams had an unbeaten start to 2009/10, but two of them slipped up on Saturday and Sunday. One was Marseille (who now find themselves five points behind the leaders) and the other was Rennes -
beaten
by the leaders.
Bordeaux
can look back on a more than satisfactory weekend having dominated their 1-0 win over
Rennes
and seen Marseille drop to fourth in the table. Brazilian defender Wendel headed in with the winning goal after 23 minutes to maintain
Les Girondins
' incredible unbeaten run, but despite the failings of the other top teams in the league, they still have one or two doubts of their own to address.
Having scored eleven goals in the first three games of their Ligue 1 campaign, Laurent Blanc's men have now scored just five in their last five. Admittedly one of those was in the Champions League against Juventus, but even so, this is proving to be a fairly barren spell for Bordeaux.
An additional worry is the goalscoring drought currently being endured by star striker Marouane Chamakh. The Moroccan, recently linked with a move to Arsenal and West Ham amongst others, has now failed to hit the target in any game since mid-August. Just as well Bordeaux's defence has been equally stingy of late too.
Marseille
, for all their high-flying antics fell 3-2 to a
Valenciennes
side that, having lost their first three games of the season, have now picked up ten points from their last twelve. The meeting of these two teams brought back memories of a previous encounter in the early 90's where three Valenciennes players were said to have, how can we put it… 'not gone all out to win'.
Such memories were blown clean away on Saturday, however, as Valenciennes came back from behind twice before grabbing a late winner to take up their place in the top half of the table. Morientes and Niang (current top scorer in the league) scored the goals for Marseille while Bisevac, Ducourtioux and Schmitz got the all-important goals for the home side.
Completing the charge of the top three was
Lyon
who beat
Toulouse
2-1 to remain the only other team apart from Bordeaux with an unbeaten record. Lyon were without Lisandro Lopez and Michel Bastos and the lack of attacking quality in the side was all too apparent in the first half as they trailed 1-0 from a 9th minute Moussa Sissoko strike.
Come the second half, however, Lyon came to life. Exposing the absence of all Toulouse's regular line-up of defenders, 18-year-old substitute Yannis Tafer equalised for Lyon after 52 minutes before Bafetimbi Gomis grabbed his sixth goal of the season 19 minutes later to win the match. Gomis is very much a man on form, as he proved last night by scoring one of Lyon's four goals without reply against Debreceni in the Champions League.
Squeezing into third place in the table are
Montpellier
who obviously weren't unduly affected by their 4-2 defeat to Marseille last week. Even a 4-3 League Cup defeat in extra time against Lens midweek couldn't derail Rene Girard's men, but they had to fight hard to scrape a 1-0 home win against fellow Ligue 2 promotees
Boulogne
.
Boulogne's stout defensive tactics frustrated Montpellier but a goal eleven minutes from time by Nenad Dzodic ensured all three points to maintain a terrific start for the team labelled 'Most likely to go straight back down again' by us before the season started.
Sadly for Boulogne, their promising start is now unravelling in a big way as they fall to 14th in the table, without a win in four games. Fingers crossed that they'll soon pull the cord on the parachute where their freefall's concerned.
Speaking of good form long since passed, we reach the inevitable '
Grenoble
Moment' where we check to see if there's still a zero in the 'Won' column. Yes, there is. This week, the team from near the Alps visited
Auxerre
who were also in the soft and smelly up until a few weeks ago. Auxerre, however, have found a rich vein of form and are now, thanks to their 2-0 win over Grenoble on Saturday, unbeaten in four and up to twelfth place.
Pretenders-in-waiting to the crown of supreme incapability are
Nice
who haven't won since their opening day victory Saint Etienne. They at least arrested their run of four straight defeats in the league by drawing 1-1 against
Lille
, and to be honest we're not sure if this constitutes a good result or not. Given Lille's usual high standing in Ligue 1, we'd normally be able to say that this was a well won point, but Lille themselves have been so poor this season that we can't really say for certain.
The upshot of the result, however, means both teams go into next week's matches in the bottom four and Lille will consider themselves fortunate with that, given their 89th minute equaliser against Nice.
In other news, there was a rare win (and a good one at that) for
Saint Etienne
away to
Monaco
. Bakary Sako and Gonzalo Bergessio scored a goal at either end of the game for
Les Verts
while Sebastien Puygrenier headed in an equaliser just after the restart. 2-1 it was to Saint Etienne which gives them their first away win of the season and Monaco their first home defeat.
The only promoted team yet to be mentioned,
Lens
, continue to slide following a one-sided 3-0 defeat away to
Le Mans
. Lens are now down to 14th position and are without a win in their last four league games.
Nancy
, on the other hand, ended a run of four without a win by beating
Sochaux
2-1. Sochaux have been inconsistent at best this season and fairly dire at worst, and this defeat finally sees them drop into the bottom three with a predictable sense of inevitability.
Last but not least,
PSG
picked up their second draw on the trot after their game away to
Lorient
ended 1-1. PSG have still lost only one game so far this season and remain in touch with the top teams by ending the week in sixth place.
And that's just about all for this week. You can catch up on all the results and the latest tables
here
. Until next time, though, it's à bientôt!