Jeu du Jour Week 8: How the mighty have fallen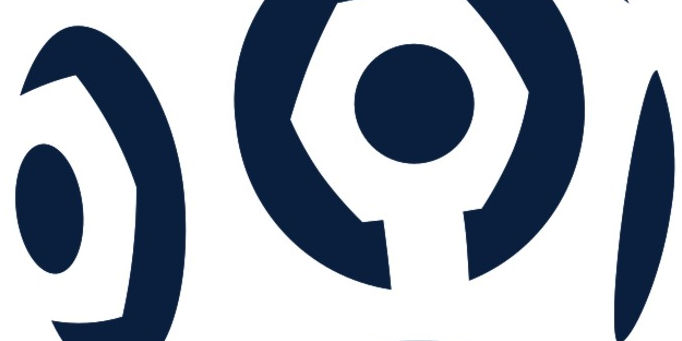 As we've been reporting recently on
Jeu Du Jour
, each of the main contenders for the Ligue 1 title this season have been losing their unbeaten records one by one. Going into last weekend's games, only two were left and one of those, unsurprisingly, was the seemingly unbeatable
Bordeaux
. Unbeatable, that is, until Saturday when
Saint Etienne
, of all teams, handed out a 3-1 beating at the Stade Geoffrey-Guichard knocking the French champions off the top spot.
Some of Bordeaux's results of late have been borderline unconvincing and though they've been picking up the points, one couldn't help but think a first defeat was not far off. What no-one would have expected, however, was that the team to end their mammoth unbeaten run would be Saint Etienne - a team who, until a fortnight ago, could only claim to have beaten Grenoble, and let's face it, even Portsmouth could do that.
Bordeaux were admittedly missing the undoubted talents of Yoann Gourcuff, still suffering with an injury, but their downfall was also brought about by the resting of several first choice players. Saint Etienne, to their credit, made the most of their weakness by scoring twice in the first half hour through Augusto Fernandez and the Brazilian striker Ilan.
The visitors were given a much needed shot in the arm when Jussie pulled a goal back from the penalty spot going into the last twenty minutes, but after that they had little to offer. In the end, their fate was finally sealed in injury time when ASSE scored a third thanks to Dimitri Payet and that was that - Bordeaux's 22-game unbeaten run was finally over.
So Laurent Blanc's men drop to second in the table while Saint Etienne climb over the failing teams above them to reach the giddy heights of 12th. The new leaders are
Lyon
who showed they've still got the pedigree to go all the way in the title race with a 2-0 win over
Lens
to maintain the last unbeaten record in Ligue 1.
Lens, like Boulogne who came up from Ligue 2 with them last season, started off their campaign well back in August but are now finding life tough in the top flight. They appeared ready for a supreme battle against Claude Puel's side, but the lack of quality up front was exposed for all to see as an injury-ravaged Lyon comfortably bagged the two goals they needed to go top of the table. Sidney Govou and Kim Kallstrom were the scorers and their ability to create each others chances as well as score will be a useful weapon to have as their campaign continues.
Marseille
continued their recent wobble with a third straight defeat, this time at home to
Monaco
. Having been turned over by Valenciennes and Real Madrid in their last two outings, Marseille came out intent on dominating the play against Monaco, but the away side were far more productive by counter-attacking instead. By half time, Monaco were 2-0 up through Nenê and Park Chu-Young and found it even easier to sit back and defend thereafter. Only a goal four minutes from time by Mamadou Niang (his sixth of the season) gave Marseille any reason to be happy, but that 2-1 defeat sees them slip to fifth in the table behind Monaco (4th) and a preposterously successful Montpellier side who climb to third.
Yes that's right,
Montpellier
- the team that finished runners-up in Ligue 2 last season and a team that we felt might be in the relegation battle come next May. Just goes to show how bad a judge of character you can be.
Former French Under-21 coach René Girard has done a wonderful job in his first season back in club management since 1998. With just one defeat since the start of the campaign, Montpellier look like they mean business and against a
Grenoble
team that look set to go through the entire season without a win, they always looked favourite to win last Saturday. Last week, Grenoble went 1-0 down against Auxerre in 30-odd seconds, but this week they held out for a whole two minutes before Montpellier breached their defences. Eleven minutes later, Nenad Dzodic added another to Victor Hugo Montano's opener to set the visitors well on their way to another win and despite a mini-revival at the start of the second half from Grenoble, that's what they ended up getting.
A second goal from Dzodic was enough to snuff out any hopes the home side had of winning and the game ended up 3-2 to Montpellier. Quite how Mehmed Baždarevi? is able to continue in his position is a mystery in itself, and our guess is he'll be lucky to see October out in the Grenoble hot seat.
Elsewhere,
Le Mans
dropped into the bottom two after a 1-0 defeat away to
Sochaux
.
Nice
, however, pulled off an improbably 3-2 victory at home to
Valenciennes
to leapfrog them. With 51 minutes on the clock, Nice looked dead and buried but three goals in nine minutes put them back in front with only a quarter of an hour left to hold on, which they duly did.
We mentioned
Boulogne
earlier on, and it's a shame to say they're now heading in the wrong direction after a decent start to the season. They are still putting up a fight, however, and led
Lille
twice in their match at the weekend. Sadly for them, Pierre-Alan Frau was on hand with two goals to give Lille a hard-earned 3-2 win - their first away from home so far. Boulogne drop to 16th while Lille climb to 13th.
Rounding off the action from last week,
PSG
proved that any hopes of claiming a Europa League spot were a little premature as they could only draw 1-1 at home to
Nancy
- their third in a row.
Auxerre
, however, have put their early season worries behind them with another win.
Rennes
were the latest team to suffer at the hands of Jean Fernandez's team, a 1-0 win sending them down to 8th in the table.
Toulouse
, meanwhile, slip into the bottom six after losing 1-0 at home to
Lorient
who themselves are now in the top six.
That's about all for this week. You can catch up on all the results and the latest tables
here
. Until next time, it's à bientôt...