Bundesbag Week 9: Werder emerge from the pack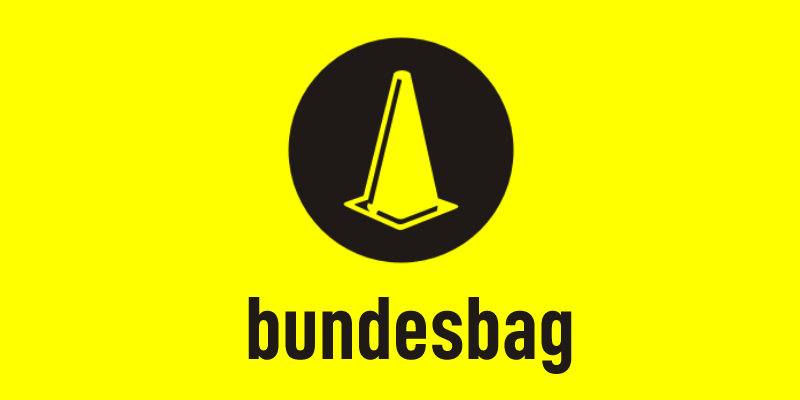 I think the jury is still out on
Bayer Leverkusen
as title contenders. So far this season
Jupp Heynckes
team have beaten Hoffenheim, Freiburg, Bochum, Wolfsburg, Koln and Nurnberg. Of those six results, only two were against teams from the top half of the table. More pertinently, when they have played fellow contenders Bayer have come up short.
They were held to a scoreless draw by Werder Bremen at the Bayarena and last Saturday, amidst much fanfare, they played their full part in a turgid bore draw at the injury hit
Hamburg
. In the next four weeks, Leverkusen have to play a resurgent Dortmund and resilient Frankfurt and make trips to Schalke and Bayern Munich. If they come through those fixtures intact, then and only then can Leverkusen be considered the real deal.
They certainly look more assured at the back with
Sami Hyppia
at centre half. What's more they have
Patrick Helmes
to return from injury which, assuming he settles back in quickly, will give their forward line an extra boost. I'm not saying they aren't up to the challenge - I'm just saying that we can't be certain yet.
Leverkusen maintained their place on top of the table with Hamburg two points ahead of
Schalke
who are quietly going about their business. Well as quietly as a football obsessed city with an enormous stadium can be, at least. The Gelsenkirchen club's win at
Stuttgart
was impressive. The home side played well but have had their confidence shaken by poor results and an indifferent Champions League campaign. After three straight home defeats Stuttgart are officially in crisis and that's before they welcome
Sevilla
in the Champions League.
Right behind Schalke are
Werder Bremen
who made an impressive win against
Hoffenheim
look routine. The game was settled by two first half goals from
Claudio Pizzaro
and
Per Mertesaker
. However, that wasn't the whole story.
Tim Wiese
saved a penalty,
Marko Marin
and
Mesut Osil
looked fearsome in attack and their is a swagger about Bremen. They look like a team that is up for the Championship. Why? Because they have the best defensive record in the Bundesliga. That's right, the team that has made a virtue of the devil-may-care 'score at all costs' approach to football has gone five games without conceding a goal. Look it up if you don't believe me.
Elsewhere,
Wolfsburg
manager
Armin Vey
left
Grafite
on the bench in favour of
Obafemi Martins
for their game against
'Gladbach
. Apparently he took it pretty well but he has been critical of his coach's decisions to substitute him in recent games. Since the champions won on the day, the decision was passed off without much controversy. Presumably Grafite will be ready for what promises to be a real battle against Besitkas on Wednesday.
Koln
could have scored a hatful against
Mainz
. As it was they settled for just the one goal from
Milivoje Novakovic
which was enough for three more points.
Lucas Barros
is now two for two. He scored the opener in
Dortmund
's 2-0 derby win against
Bochum
.
Frankfurt
jumped straight back on the wagon with a good result against
Hannover
(2-1).
Bayern
's 2-1 win at
Freiburg
was notable for the return of
Luca Toni
from injury and one of the stupidest own goals by Freiburg defender
Du-Chi-Ra
that you'll ever see.
Finally, we arrive at
Hertha
. Occasionally, there is a car crash on a motorway that is so bad that other drivers slow down to have a look and satisfy their ghoulish curiosity. That car crash is Hertha. Their awfulness is positively compelling. You have to go some way to make Nurnberg look good but by Paul Breitner's Mighty Perm they managed it. Burdened still by their hapless keeper
Sascha "Was ist das" Burchert
they succumbed to a 3-0 defeat. Once again Burchert demonstrated his comedy ball distribution skills which led to the second goal.
In all the years I've spent following football I have rarely seen a team decline so dramatically in such a short space of time. Last season they were two games away from the title. A few months later and they're worse than Portsmouth. The best their new coach
Friedhelm Funkel
can hope to achieve is to drag their opponents to their level and slow them down to the point where they end up having crashes of their own. Create the footballing equivalent of an accident black spot, if you will.
In 2 Bundesliga,
Armenia Bielefeld
are top after a 1-0 win over Aachen. They are level on points with
Kaiserlautern
who could be readying themselves for a return to the big time which would be something.
Union Berlin
are fourth having slipped somewhat in recent weeks.
That's it. Results and tables
here
.