Weekend TV Preview: 10 - 11 October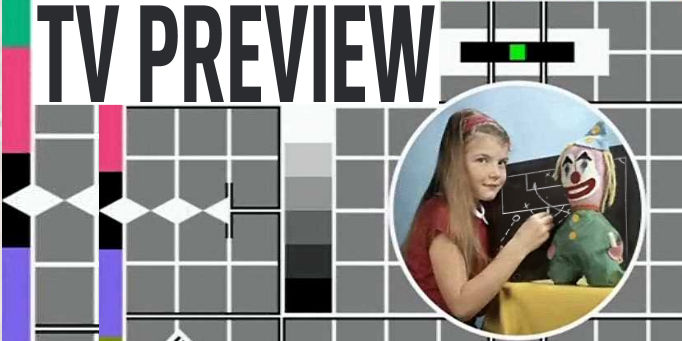 (All times - UK)
Saturday 10 October
11.20 Japan v Scotland, International Friendly, BBC2 Scotland/BBC Red Button
An unfamiliar Scotland team travel half-way around the world for a pointless game.
15.00 Finland v Wales, World Cup Qualifying - UEFA Group 4, BBC2 Wales/BBC Red Button
Dead rubber. Do yourself a favour and turn over to ESPN to watch...
16.00 Russia v Germany, World Cup Qualifying - UEFA Group 4, ESPN
Hats off to ESPN again for picking up a couple of cracking qualifiers from Europe. Group Four has been dominated by these two - so much so that even with Germany dropping just two points they still haven't guaranteed an automatic place. Defeat here will almost certainly see Die Mannschaft have to qualify through the play-offs.
19.00 Denmark v Sweden, World Cup Qualifier, ESPN
A match full of intrigue. A win for the Danes will see them through to the Finals leaving Sweden to rely on Portugal slipping up again to book their play-off place. A draw here suits Denmark more than Sweden, while an away win will see Sweden going level at the top with Denmark for the automatic spot. All three have very winnable home ties in the final round next week.
19.45 Republic of Ireland v Italy, World Cup Qualifying UEFA Group 8, Sky Sports 2/HD1
The Republic need just a point from their last two games to secure a play-off spot, The draw also being enough to confirm Italy's qualification. Automatic qualification is only available to Ireland if they win here and Italy fail to beat Cyprus at home next week.
23.00 Argentina v Peru, World Cup Qualifier, Sky Sports 1
If you're planning on watching this purely for the schadenfreude potential of Argentina cocking up their qualifying campaign, you'll be in for disappointment: Peru are rubbish and will be beaten handsomely by Maradona's men. The real action in the South American qualifying will be going on in the Ecuador v Uruguay game, the result of which will have far more bearing on Argentina's chances of getting to South Africa.
Sunday 11 October
17.15 Notts County v Torquay Utd, League Two, Sky Sports 1/HD1
Some rare domestic action sees County looking to continue their free-scoring home form. Things looked promising for Torquay at the very start to the season but they've have just halted a run of six straight defeats. Can't really see beyond a comfortable win for the home side, though.
21.00 Bolivia v Brazil, World Cup Qualification - South America, Sky Sports Red Button/Sky Sports 1
Dead Rubber 'South American-style'. Early in the campaign Brazil had three consecutive 0-0 home draws, one of which was against Bolivia. Brazil have gone from strength to strength since then and have already booked their place in South Africa. For Bolivia it was the only point they've earned on their travels and they now can't qualify.