Jeu du Jour Week 9: Un autre jour, un autre surprise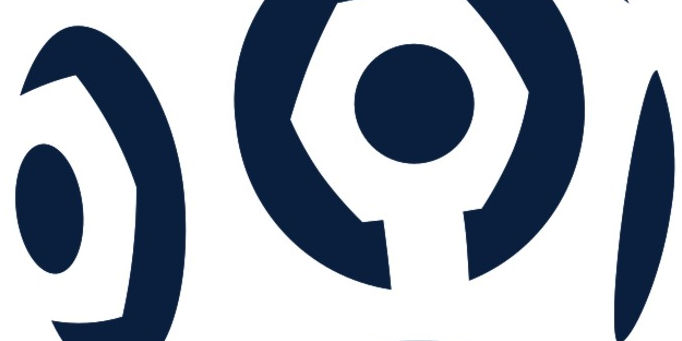 Ligue 1 continues to delight and mystify in equal measures. Last weekend's matches saw Bordeaux lose for a second successive match after such a long unbeaten run, and new leaders Lyon lost too but remained on top of the table.
Lyon's lead is down to just a single goal, never mind points. Their main challenger in second spot is
Montpellier
, a team that finds itself back in the top flight for the first time in five years and looking determined to make it six.
La Paillade
earned a relatively comfortable 2-1 win at home to a
Saint Etienne
side that's recently returned to better form. Their task was made all the more easier, though, when Yoann Andreu was sent off for the away side at the end of a goalless first half for a second bookable offence, and that gave the green light (sorry, couldn't resist it) to Montpellier to take the lead after the restart.
Two goals from Karim Ait Fana and Souleymane Camara set the home side well on their way to victory which they duly earned despite Gonzalo Bergessio pulling one back 19 minutes from time for
Les Verts
. A check on the stats shows that Montpellier are definitely a side that takes their time to get going whenever they play - over three quarters of all their goals scored come after the half-time interval.
But get going they do and they're now level on points with Lyon at the top of Ligue 1. It's the best start for a promoted team in the top flight since the 'three points for a win' rule came in, and if you take forty points as being the target for any team wanting to stay up, Montpellier can now consider themselves half-way there.
Lyon
, meanwhile, became the last team to lose their unbeaten run as they lost 2-0 at home to
Sochaux
. Frankly a defeat of any kind would have been a minor surprise, but Sochaux have been one of - maybe the most inconsistent team in the league thus far. No matter - they grabbed the goals when it mattered (Jacques Faty in the 17th minute and Sloan Privat one minute from the end) to expose Lyon's show of poor finishing throughout.
Bordeaux
suddenly find themselves down in third position after a 1-0 defeat at the much-improved
Auxerre
. The current champions had little to offer in the first half but the second half saw both sides pick up the pace, particularly Auxerre who earned a penalty in the 73rd minute which Valter Birsa duly converted. There was even a late chance for the home team to double their lead but Ireneusz Jelen's shot hit the Bordeaux crossbar and with that the game ended.
So after three straight defeats at the start of the season, Auxerre now extend their unbeaten run to six and climb to seventh in the table.
Marseille
are also back in business having grabbed their first win in three away to Nancy. Marseille's habit of beginning games at a frenetic pace was there for all to see again as Mathieu Valbuena opened the scoring after just five minutes, but despite dominating the play,
L'OM
had to wait until the last quarter of an hour before they could tie up the match. Brandao scored his third of the season twelve minutes from time and Fabrice Abriel made it 3-0 three minutes later to complete a useful win for Didier Deschamps' side who remain in the top five.
Monaco
stay fourth after a 2-0 win over
Lens
on Sunday. The Ligue 2 champions never really got a look in at the Stade Louis II and the consequence of this result is that they have now failed to win in six league games and now slip into the bottom three. Avoiding a similar indignity are
Boulogne
who shared the points with fellow strugglers
Le Mans
thanks to a 90th minute equaliser by Fabien Robert. A win for either side would have earned a leap of several places up the table but both teams find themselves precariously hovering above the relegation zone.
Before we go on, let's take our customary check to see if
Grenoble
have finally won a Ligue 1 game this season. And the answer is… yeeeee… no. Their 2-0 defeat away to
Valenciennes
means they now have no points from nine games. More on Grenoble next week…
Meanwhile,
Nice
were back to their old ways with a 4-1 defeat at
Lorient
. Last week's 3-2 win at home to Valenciennes proved to be a false dawn as Lorient asserted their own ambitions for a Euro place. As one website put it, Nice are in "the chronic stage of disaster", which, given their placing just above Grenoble in the table, is probably about right.
PSG
's season goes from bad to worse too after they lost out to an Albin Ebondo goal sixteen minutes from time at
Toulouse
. The 1-0 win for the home side sees a belated return to mid-table safety while PSG must lick their wounds after a fifth successive game without a win in the league.
Lille
, however, are now five games unbeaten but are still struggling to haul themselves up the table after yet another draw, this time a goalless one at home to
Rennes
. It could be argued that Lille are saving their best performances for the Europa League this season but unless they can bag a few more wins, they may find Ligue 2 more of a concern before the season is out.
And that just about wraps it up for another Ligue 1 round-up. Full results and standings can be picked up
here
. For now though, it's à bientôt...