Future Tense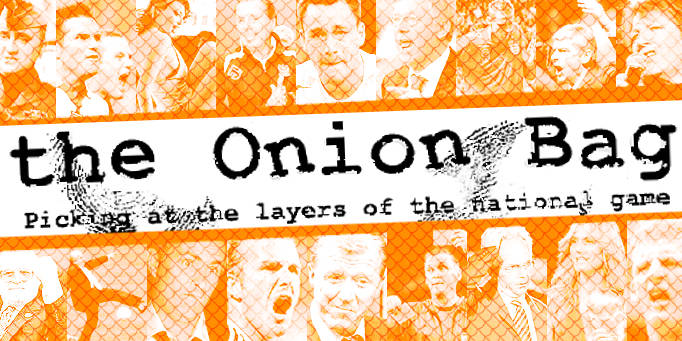 Football season finale to be carried over for cliff hanger ending
TV executives have drawn up a plan to see the last weekend fixtures of next season's Premiership carried over to the first week of the following season.
Look out, cliff!
The practice follows successful US TV shows to keep viewers interest piqued and give the producers more leverage when renegotiating contracts with the shows' stars.
Glitzy soap opera
Dallas
was the first try leaving a
cliffhanger
ending with the now famous Who Shot JR? storyline. Viewers waited for months until the start of the next series where it was revealed that Maggie Simpson did it. Since that time any US TV show that has been scared of being canceled or who had bolshy actors threatening to walk out has used the device as a ratings winner.
Summer scheduling
"We've seen that despite the lack of a newsworthy tournament, the Tevez affair has kept interest in the sport alive throughout the whole summer," Sky's Head of Sports Programming Ernesto Cockgroupier told intrepid Onion Bag reporter Larry Gak. "We can't rely on an incident resulting in inept Premiership mishandling or the sort of blindly optimistic legal action that we saw this summer to be repeated, therefore we need systems in place to guarantee a summer of speculation and unrest."
Lone Wolf McCabe
All this has come too little too late for Sheffield United chairman Kevin McCabe. "Third party ownership is wrong and needs to be severly punished," he droned to an ever-shrinking pack of reporters (none of whom rude enough to point out that Sheffield United told Watford
Steven Kabba couldn't play
in their crunch tie).
"The Premiership may have got their way, but I'm not finished yet," foamed McCabe. "I'm going to take them to the
Small Claims Court
and I'm going to get BBC's Watchdog on them. I've been to the Citizen's Advice Bureau - I know my rights."
Stay tuned. Please. Where are you going? Come back!