Camp Football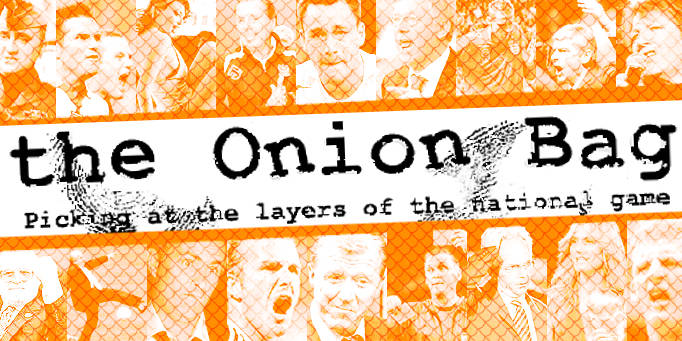 Gulag used as fan storage
Thousands of displaced English supporters will be housed in a renovated labour camp outside Moscow ahead of the Champions League Final this Wednesday.
Extreme makeover
Tens of thousands of Manchester United and Chelsea fans are expected to descend upon the Russian capital for the final between the two teams, many without accommodation. To prevent Muscovites from being subjected to drunken, homeless Englishmen, sleeping on park benches and staring with baffled expressions at road signs,
Gulag X-198
, just outside the city, is being renovated and will house the supporters.
The accommodation crisis was instigated following Chelsea owner Roman Abramovitch's decision to book almost every hotel in Moscow. Those that remain were reserved by the city's prostitution industry. Room prices are said to start US$5000 with an extra US$7000 for the whole night. Blow jobs are US$50 extra.
Freedom for Chechnya
The labour camp has officially been out of use for 20 years, however, when the gates were opened again, the Russian authorities found a Chechen man who was originally imprisoned for wearing a
Fulham shirt
. Initially the man refused to leave, claiming squatters rights. Fortunately, the matter was resolved with an AK47 and an Orthodox priest.
One day in the life
Alexandre Holdyersquitzin is one of the few survivors of the Gulag and has been charged with cleaning up the old place prior to the Englishmen making a complete mess of it again. "Coming here again sure brings back memories" he told our intrepid reporter Larry Gak "Look, over there is where I was beaten to within an inch of my life by prison guards after they'd mistaken me for my brother who had stolen some bread. Once they realised their mistake they were really sorry. They even let me keep my brother's coat."
Nothing to lose
The camp should squeeze in at least 20,000 People. However, not everyone is in favour of the plan. Supporter activist Les Dyke believes that fans will be subject to inhuman conditions. "We will be locked away for hours, treated like animals with the stench of misery and death hanging in the air. It'll be like the 80's all over again."