Zanu Mcfc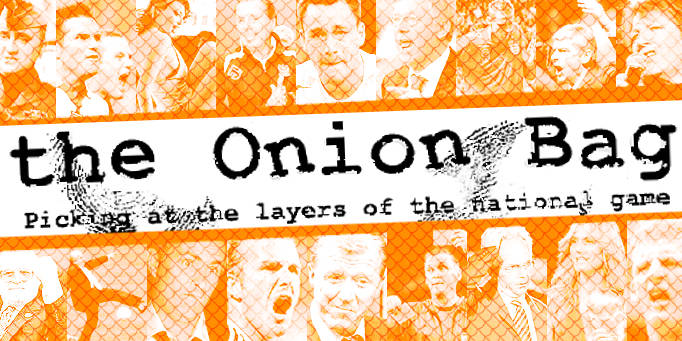 Mugabe to take Eastlands hotseat
Manchester City fans, still reeling from the sacking of Sven-Goran Eriksson, are set for more anguish today. City's eccentric human-rights-wizard chairman Thaksin Shinawatra seems set to offer the manager's chair at the City of Manchester Stadium to not-quite-deposed-yet, you'll-never-take-me-alive Zimbabwean funster Robert Mugabe.
IKEA
Thaksin is thought to have grown tired by Eriksson's failure to win every single match ever, after a promising start to his tenure saw him win the first three. In the following 34, however, City have also experienced draws and losses, causing Shinawatra to darkly suggest that whilst loss of life is acceptable, loss of a football match could simply not be tolerated. Also high up on Thaksin's list of grievances against Eriksson, found in a skip outside the stadium by The Onion Bag's intrepid bin-diver Larry Gak, was his perceived failures at dealing with the playing staff. "Too many human rights," Thaksin scribbled. "They sit on their farms all day with no fear of eviction. And their children are hardly starving at all."
Ace of Base
Mugabe has been looking for a new club since his tenure in Zimbabwe was forcibly ended by means of democracy. Thaksin, who got his number out of the special Dictator's Handbook, jumped on the opportunity to offer him a 3 year deal. Mugabe is said to be delighted at the opportunity, exclaiming that he'll "teach those bastards a thing or two".
Peter Ndlovu
Manchester City's supporters are outraged at the move, however. Most, still firmly behind Eriksson, offered him "a go on their wife" if he'd just stay at the club. Larry Gak spoke to one such fan, the editor of City fanzine
Colin Bell's Occipital Lobe is Unbelievable
, Lon Manky.
"At first we were delighted to have a mad, rich, foreign chairman, a man not afraid to make the decisions no sane man would. A man to take mad choices for this club. Now he's made his first mad decision, we're mad. It's just madness."
Lon Manky's wife, Val, is 56 and an absolutely horrific shambles.