Weekend TV Preview: May 16 - 18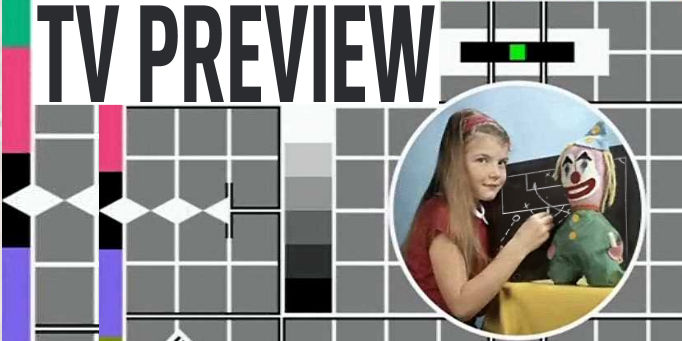 (All times - UK)

Friday 16th May

19:45 Doncaster Rovers v Southend Utd, League One, Sky Sports / 1 Sky Sports HD1
Donnie finished third and have the advantage at the Keepmote against the Shrimpers. Rovers' journey to the Championship from non-league will not be cut short here. Although it will be at Wembley in the 96th minute by Leeds.
12:00 Rochdale v Darlington, League Two Play-off Semi-final 2nd Leg, Sky Sports 1 / Sky Sports HD1
Darlo fans will feel their team were good enough to go up automatically. As it is they face a tough trip against a determined Rochdale side that are living the dream.

12:30 Motherwell v Rangers, Scottish Premier League, Setanta Sports 1
Second meets third as Rangers try to pick themselves up after their death by a thousand cuts in Manchester. The Gers still have two games in hand and the small matter of a cup final so it's all to play for. And if all else fails their supporters could always trash the place. Cheap shot I know but there it is.

15:00 Cardiff City v Portsmouth, FA Cup Final, BBC1 / BBC HD / BBC Interactive / Sky Sports 1 / Sky Sports HD1
This is the last outing for the BBC and Sky. From next year the cup moves to ITV and Setanta Sports. So while Messers. Scott and Rider measure up the studio at Wembley, Messers. Keys and Lineker try to engage the viewing public in what should be a dull affair twixt two mid-table teams. It should be John Motson's last Cup Final so expect even more needless sentimentality from him and I understand there is a good Poirot on the other side.

18:00 Stockport v Wycombe, League Two Play-off Semi-final 2nd Leg, Sky Sports 1 / Sky Sports HD1
It will start all square at Edgely Park and is far too nervy to predict a winner. So let's say County for the sake of my old chum Ian.

19:50 Auxerre v Lyon, Le Championnat, Setanta Sports 2
Alain Perrin (pictured right) may be the first manager in years to win the double for Lyon, Trouble is, he's gone about it in such a ham-fisted way he'll most likely get sacked at the end of the season. At least, that's what Paul Doyle off The Guardian podcast reckons.

21:00 Murcia v Barcelona, La Liga, Sky Sports 1
Move along please people, nothing to see here.

Sunday 18th May

14:00 Parma v Inter Milan, Serie A, Five
14:00 Catania v Roma, Serie A, FIVER (not listed but trust me it's on)
All four of these teams must win for a chance to clinch the title/avoid relegation (delete where appropriate). These are the games to watch this weekend. And people say Italian football is dull.

16:00 Cambridge Utd v Exeter City, Blue Square Premier Play-off Final, Setanta Sports 1
Two former League clubs fight for the right to play the like of Morecambe and Barnet next year. Joking aside, this will be an intense battle well worth a look if you have Setanta.

19:00 Real Madrid v Levante, La Liga, Sky Sports 1
If the Levante players go on strike, this game may be replaced by repeats of Blockbuster presented by Lisa Tarbuck.