The Sound Of Losing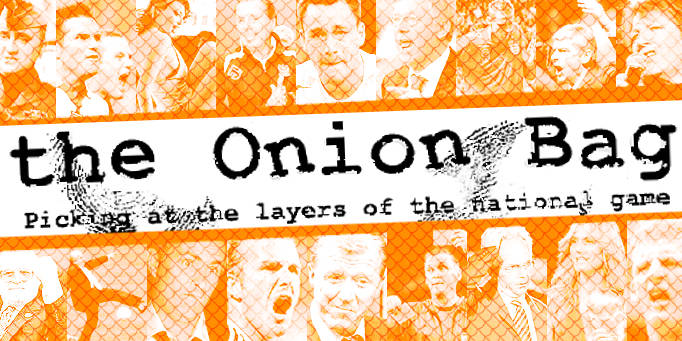 FA set Capello Euro 2008 semi-final target
Fabio Capello's tactical nous is set for its firmest ever test, since the FA's declaration this week that it would not accept less than a place in the last four of this year's European Championships. Capello, who told our intrepid Larry Gak that he thought the target was "fair, if a little retarded", is rumoured to be considering dropping some established England stars in favour of professional actors, forgers and make-up specialists in order to smuggle the team into Austria.
Cooler king
"Capello faces two key problems," explained The Onion Bag's theatre critic Forty Knightsbridge. "Firstly, he has to find a way of smuggling the team into the tournament, where security is likely to be tight. Secondly, in order to avoid the effects of fatigue and their terribleness at football, he really has to avoid any form of competition until at least the semi-final stage."
Good luck, Tommy Atkins
Secret FA plans, discovered by our intrepid skip-hopper Larry Gak outside Lancaster Gate, confirm Knightsbridge's suspicions. The team are to wait until the semi-final line-up is confirmed on Sunday 22nd June before making their move. In consultation with half-blind forgers, tunnel diggers and costume designers, the team then decide which of the remaining four teams they will look to replace. The decision taken, the target team will be deviously dispatched by means of turning road signs round the wrong way so that they get lost.
Job lot of baguettes
The Onion Bag's security analyst Ranulf Ttonk cast an eye over the FA's scheme last night and pronounced it to be "as strong as could be hoped", but noted that it left precious little time for the disguise experts to do their work. Ttonk's colleague, conspiracy theorist Larry Knoll, told The Onion Bag, "I'd watch out for the FA putting out a number of contingencies to cover all of their bases. I'd not be surprised to see second Rooneys popping up all over Switzerland in mid-June, some in leiderhosen, some in clogs." The Onion Bag requested an interview with a droopy-moustached Steven Gerrard, who was holding a straw donkey, but he replied "¿Que?" and made good his escape.