Weekend TV Preview: May 9 - 11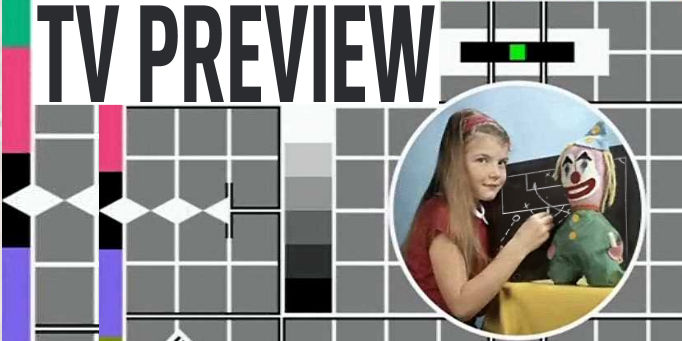 (All times - UK)
Friday 9 May


19.30 Barrow v Stalybridge Celtic, Blue Square South Play-off Final, Setanta Sports 1
Prepare yourself for the weekend's Premier League nonsense with some good honest non-league action. Barrow are flying at the moment, and are this division's "team that sneak into the play-offs at the last minute and end up winning it".
19.45 Southend Utd v Doncaster Rovers, League One Play-off Semi-final 1st Leg, Sky Sports 1 & HD1
First legs are always a bit of a let down, like this tie in particular as, unfortunately, everyone knows this match is only to decide who loses to Leeds at Wembley.
Saturday 10 May

12.15 Crystal Palace v Bristol City, Championship Play-off Semi-final 1st Leg, Sky Sports 1 & HD1
I'm backing Palace to go through the play-offs. I predict a new tiresome over-used cliché about Victor Moses parting a sea of red shirts will start in this semi-final and continue until he retires in 2026.
12.30 Rangers v Dundee Utd, Scottish Premier League, Setanta Sports 1
The next two weeks see Rangers having more ties then Moss Bros. By the time they face Queen of the South in the Cup Final they're going to look like George Foreman in the Rumble in the Jungle.
15.00 Ebbsfleet Utd v Torquay Utd, FA Trophy Final, Sky Sports 1 & HD1
Woo, fan power! Thankfully for actual Ebbsfleet fans, Liam Daish will be picking the team.
17.35 Darlington v Rochdale League Two Play-off Semi-final 1st Leg Sky Sports 1 & HD1
Darlington have hit an awful patch of form. Rochdale should take full advantage over the two legs.
19.45 Lyon v Nancy, Le Championnat, Setanta Sports 2
According to Lyon's president everyone's conspiring to make sure Lyon don't win a seventh consecutive title (
Guardian article
). They're currently two points clear of Bordeaux with two games left.
21.00 TBC, La Liga, Sky Sports 1
It's all over at the top of the table with Madrid champions, Villareal second and Barcelona third, but that won't stop Sky concentrating two of their three live slots on Real and Barca rather than the half a dozen or so teams still worrying about relegation.
Sunday 11 May

12.00 Watford v Hull City, Championship Play-off Semi-final 1st Leg, Sky Sports 1 & HD1
Watford fans will be hoping that their team will suddenly jump out and say "Aha! Fooled you, we're not rubbish at all." They won't though.
12.30 Celtic v Hibernian, Scottish Premier League, Setanta Sports 1
All Celtic can do is keep winning and hope that the Zombie-like Rangers slip up. Anything less than a win for Celtic could end the challenge.
14.00 Inter v Siena, Serie A, Five
Inter are three points ahead of Roma with two games to go and an amazingly similar run-in. This week the two have home ties against Siena and Atalanta respectively, both of which are comfortably mid-table. Next week, Inter travel to Parma while Roma visit Catania, both hosts desperately trying to avoid relegation to Serie B. Of course, it will all be over at the top this weekend if Inter win and Roma don't.
15.00 Birmingham City v Blackburn Rovers, Premier League, Sky Sports Red Button
Usually the title's all over by the last day and focus is drawn to the sweaty palmed basement battles: lingering shots of teary fans, heads in hands looking glumly at the prospect of playing in the Championship. But with the top two neck and neck this all important tie for Birmingham has been bumped down to the interactive service. So, if you like seeing crest-fallen Brummies rather than jubilant millionaires, then press your red button.
15.00 Chelsea v Bolton Wanderers, Premier League, Sky Sports 2 & HD2
Simple equation really, Chelsea have to do better than Man Utd. They'll do what they need to do here - leaving them reliant on Wigan. Bolton are effectively safe, so it would take Chelsea to score a hatful of goals and Derby to concede loads against Reading for them to go down... err, hang on...
15.00 Portsmouth v Fulham, Premier League, Setanta Sports 1
I honestly don't know how it's going to work on Setanta. Have they struck a deal with Sky to show pictures of celebration/despair from St. Andrews at key points during the game and vice versa? If not, some of the match switching excitement we've been used might be lost - but hey, no great shakes. Since getting to the Cup Final Portsmouth have had the drive and motivation of someone's who has just returned from a long weekend sampling the café culture of Amsterdam. Birmingham are right to be very worried.
15.00 Wigan Athletic v Manchester Utd, Premier League, Sky Sports 1 & HD1
Whatever result comes from this game, the conspiracy theorists will have a field day anyway. Personally, I'll start watching this game but the schadenfreude in me will want to switch over to the game at St Andrews. Apparently, bets have been suspended on a 3-0 win for Manchester United.
18.00 Wycombe v Stockport, League Two Play-off Semi-final 1st Leg, Sky Sports 1 & HD1
A touch of "after the Lord Mayor's show" from Sky Sports.
18.00 TBC, La Liga, Sky Sports 320.00 TBC, La Liga, Sky Sports 3