Week 34: Judgement At Nuremberg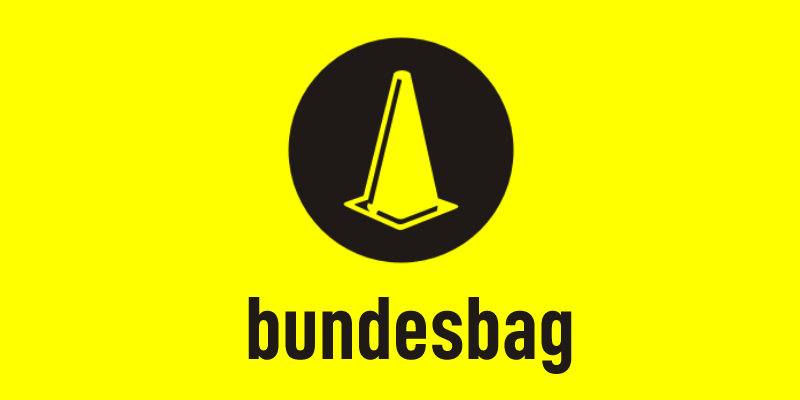 They say that records are there to be broken and few would argue that more vociferously that Nurnburg. Bavaria's other club established their own record this weekend by being the club relegated the most times from the Bundesliga as they submitted to Schalke 2-0 at home and are demoted for the seventh time in their history.
The white flags were out at the Easycredit Stadion and the supporters serenaded their players with a moving lament. At least it may have been a lament, for all I know they could have told the players to f*ck off. In any event, it brought a sad end to what should have been a year of growth for last season's cup winners under Hans Meyer and turned into hopelessness under Thomas von Hessan. Still, I expect they'll be back in a couple of years to have another go.
Of course you realise that this means Bielefeld survived yet another season. Armenia's 2-2 draw at Stuttgart only underlined their achievement while, at the same time denying the Champions a place in the UEFA Cup. That honour goes to Hamburg who sealed their place by giving Karlsruhe the mother of all (gerd) mullerings (7-0). Rafael van der Vaart said farewell with a penalty, which lit the blue touch paper. Guerrero's hat trick and Olic's brace put a smile on Huub Steven's face as he handed over the keys to Martin Jol.
The other UEFA Cup qualifier was Wolfsburg, a club that have deservedly received nothing but stick for their constant under-achievements have managed to achieve something. Hats off to Felix Magath for making it happen. The Wolves made certain of their trips to Portsmouth next season by tonking BVB 4-2 at the Westfalon.
The biggest losers (apart from Nurnberg) were Leverkusen who had been in the European frame all season until the last day. They were beaten by Bremen who needed the win to guarantee a Champions league birth, which they did. Schalke finished third and will have to qualify.
Elsewhere, the newly crowned champions said farewell to Otto Hitzfeld and Oliver Kahn in the time honoured tradition of beating the crap out of Hertha. 4-1 the final score at the Allianz. Four was clearly the magic number this weekend as Hannover put four past Cottbus and likewise Frankfurt against Duisberg.
That pretty much rounds up the 1 Bundesliga action. Lets dip quickly into the 2 Bundesliga long enough to tell you that joining 'Gladbach in the top flight are Koln and Hoffenheim, the latter being an incredible story. This is their first ever season in the second division and they've won promotion. The club has benefited from Dietmar Hopp, former player and Software billionaire. He began investing in Hoffenheim in 1990 when they were a non-league club. His backing has come good, as Ralf Rangnick has led the team to incredible heights. Hopp has also financed
this stadium
, which will seat 30000 people. The trouble is won't be ready until 2009 so until then they'll have to say at their
current ground
which only seats 5000. Hopefully the club and its supporters will stay realistic and acknowledge that building a football club is a long game.
In any event and for what it is worth, the Bundesbag wishes them success and will follow their exploits with great interest… as I hope will you.
Which seems like a good point to wrap things up. The Bundesbag is closing down now as yours truly will be blogging on
Some People Are On The Pitch
from now on. Bundesliga Round Ups will return next season but on SPAOTP instead of here. I'd like to thank you for reading, in particular Jan from the
Bundesliga Offside
for all the links and for generally being a stand up fella.
So there it is. A whole season of German football written by an Englishman and not once did I mention the…
Results and tables are
here
.