Bundesbag Week 27: Hungry like a wolf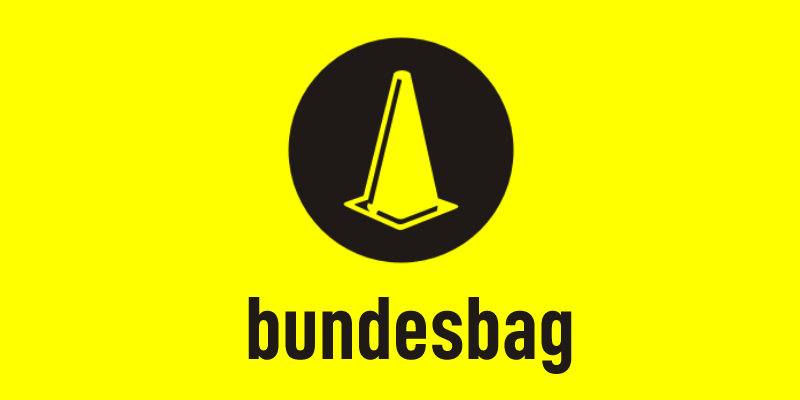 Well, it's taken them nine straight wins and ten games unbeaten in all but
Wolfsburg
are finally top of the Bundesliga. And they're not top by a squeak either. There is in fact an enormous gulf of 3 (three) points behind the swarm of teams immediately behind them. OK that may not seem like much, but by this season's standards it's a gaping chasm.
Mind you they had to work for it.
Borussia Monchengladbach
may lack quality (with the exception of the magnificent
Marco Marin
) but they are fighting for their Bundesliga lives right now and gave the Wolves a really hard game. It took a late and fortuitous goal from
Sascha Riether
to maintain their run at Borussia Park. 2-1 was the final score.
Inevitably, however, our attentions turn to
Bayern Munich.
This blogger was pretty certain that had
Barcelona
needed to score 8 goals last week (for whatever reason) then they would have done. That's how bad Bayern were. I know the Bavarians were short of defenders but they must have had injury problems of this nature in their long and illustrious history and not received the kind of pastings that they suffered at the Nou Camp and at the Volkswagen Arena. What, then, are we to deduce from their 4-0 at home win over
Frankfurt
? A return to form for Bayern or worst away performance ever?
Well, there certainly appeared to be a response from the players and things got off to a great start with a cracker from
Franck Ribery
. You suspect that Frankfurt are the kind of team to fold under pressure from superior forces and conceding after such a short period of time seemed to be too much for them. Goals from
Luca Toni
,
Lucio
and
Schweinsteiger
wrapped things up after 48 minutes and allowed the Champions to concentrate on recovering some dignity against Barca, which they pretty much did.
In third place are
Hamburg
. They had something of a set back against
VfB Stuttgart
who have made an art of providing setbacks to a number of teams of late. This time it was the much maligned
Mario Gomez
who struck at the death to maintain his team's fifth spot in the table and drop
Martin Jol
's men to third. In between
VfB Setback
and
Hamburg's Martin Jol
are
Hertha
, for whom it seems the wheels are falling off.
The Berliners went down to their third defeat in a row, this time at
Hannover
. It was a wretched match for the former leaders made far worse by a frankly idiotic red card earned by
Andrei Voronin
for a stupid kick out at
Leon Andreason
. The on loan
Liverpool
striker is banned for three matches which is unlikely to aid his team mates cause. He was also fined for his trouble.
Elsewhere, look out for a fantastic long range goal from
Tamas Hajnal
of
BVB
in their impressive 3-1 win over local rivals
Koln
. Dortmund go up to 8th and level on points with their even more local rivals
Schalke
who beat Hajnal's old club
Karlsruhe
2-0. The curse of the stadium move continues for
Hoffenheim
who lost 3-0 at home to lowly
Bochum
. The same could be said for
Leverkusen
. Since they moved to their temporary stadium in Dusseldorf they have only won once at home. At least they didn't lose against
Werder Bremen
last weekend. An unsatisfying 1-1 draw sees the Bayer club consigned to mid table.
That leaves us at the bottom. Karlsruhe are adrift on 18 points but the next three places are seperated by a single point. This is thanks to a thundering
Sechs Punkte
r at Cottbus between
Energie
and
Bielefeld
. two goals from the Bulgarians
Dimitar Rangelow
and
Stanislav Angelov
were enough to seal the points. At present it looks like a three-way fight to avoid those two places after Bochum's excellent win at the Hoff gave them a four point cushion. Mind you, there are still seven games to play in this most unpredictable of leagues so who knows what's around the corner. A late surge from Karlsruhe perhaps...? No.
That's it. Results and tables
here
.