Paint Strippers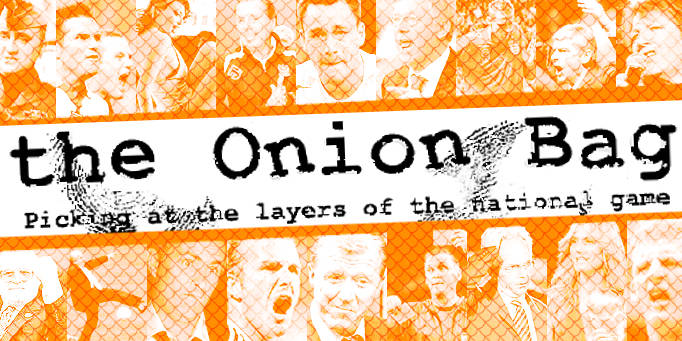 FA to dock Luton Town their Johnstone's Paint Trophy victory
The Football Association has docked Luton Town
yesterday's Johnstone's Paint Trophy success
as part of their ongoing campaign to punish small clubs that are badly run.
Luton beat
profanity-filter favourties Scunthorpe
3-2 after extra time at Wembley to get some joy from an otherwise miserable season.
Brown hatter
The Hatters are currently bottom of the Football League after starting the season with -30 points following numerous penalties for irregularities as well as being, well, Luton.
An FA spokesman told The Onion Bag's Larry Gak, "We were concerned this victory might kick-start what's left of their season. Like most right-minded people, we want Luton Town out of football altogether, and this seems an appropriate measure."
Rat on the road
TV-AM star and Luton Town chairman
Nick Owen
agrees with the FA. "I won't rest until this club hits absolute rock-bottom. Only then can we begin the long road to recovery, to rise phoenix-like and once again strike fear into the hearts of other clubs, to be what we are destined to be, to achieve what Nostradamus predicted and make true that which has been scribed in the heavens and among the stars, to boldly go where no club has gone before," he resolutely told a press conference while making Nazi salutes before receiving a large injection of something in the arm.
What's in a name
The tin-pot cup Johnstone's Paint Trophy is contested between lower league clubs that are never on the telly, but is a key highlight of the Football League's attempts to big itself up.
It has variously been known over the years as the Associate Members' Cup, Freight Rover Trophy, Sherpa Van Trophy, Leyland DAF Cup, Autoglass Trophy, Auto Windscreens Shield, the Emek Kebab Vase, and the LDV Vans Trophy.
Luton are expected to appeal the decision, which, if it fails, will make them vulnerable to -50 point penalty from the Football League which ruthlessly punishes any club that has the temerity to question its decisions.