Weekend TV Preview: April 10 - 13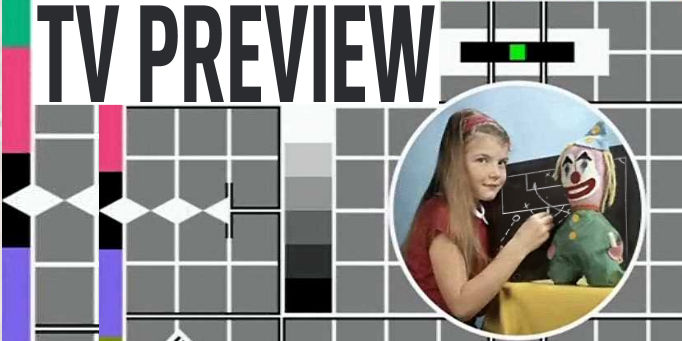 Friday
10 April



15:15 Wolverhampton Wanderers v Southampton, Championship, Sky Sports 1 & HD1
The nearly there meets the nearly gone. Having dodged a ten point deduction for entering administration, the Saints will need to stay in the Championship as the noises coming from the administrator suggest that a drop into League 2 could destroy the club. This will not be easy since they can't even beat Charlton at home and are about to face a Wolves team enraged by their defeat to Birmingham last week.
17:30 Rea
ding v Sheffield United,
Championship, Sky Sports 1 & HD1
The Blades overtook The Royals in the table on Tuesday in their feisty derby win against Barnsley. Steve Coppell's Reading have a game in hand over the Sheffield club and a win at the Madejski puts them ahead in the race to miss out on automatic promotion and lose in the Play Offs.
Chris O:
Draw;
Sp3ktor:
Away win
;
Seb:
Home Win;
Duffman:
Away win.
19:45 NAC v AZ, Eredivisie, Setanta Sports 1
NAC have lost a little ground recently after going down to recent defeats at Willem II and at home to Ajax. Having said that, they recently knocked runaway leaders AZ out of the Cup so they can draw some scant solace from this.
20
:00 Glen
tor
a
n
v Linfield, JJB Premiership Play-off, Sky Sports 2
The 'Clausura' stage of the IFL gets underway as the top six teams play off for the
Gibson Cup
and title of League Champions. This fixture sees the top two team from the 'Apatura' meet for the opening fixture.
Saturday
11 April



12:30 Hearts v Celtic, Scottish Premier League, Setanta Sports 1
A tough encounter for The Bhoys who would much prefer to keep a distance between them and Rangers by beating third placed Hearts.
12:45 Liverpool
v Blackburn Rovers, Premier League, Sky Sports 1 & HD1
Liverpool must play each league game as though it is their last. While Man United are far from at their best, that game in hand means the Merseysiders really have to match their rivals point for point until the end of the season. A Lancashire derby against a determined Blackburn will provide a stiff challenge for the Reds.
17:30 Stoke
City v Newcastle United, Premier League, Setanta Sports 1
If The Magpies are going to stay up then they must get something from the Britannia Stadium. They may have to settle for a decent performance though as better teams than Newcastle have gone to Stoke and left with nothing.
Chris O:
Home win
;
Sp3ktor:
Draw
;
Seb:
Home win;
Duffman:
Draw.
19:00 Barcelona v Recreativo, La Liga, Sky Sports 2
That final spot in the relegation zone is keenly contested, if that's the expression I'm looking for. No less than five teams are within a three point reach of its claws of despair. Recre' are sat there now and will be keen to take advantage of any post-Champs League fatigue. Fat chance.
20:00 Renne
s
v St Etienne, Ligue 1, Setanta Sports 2
Yikes! St Etienne are third bottom and face the drop. This means that future previews will be missing oblique references to Sarah Cracknell.
21:00 Villarreal v Malaga, La Liga, Sky Sports 2
The Yellow Submarines haven't faired too well straight after Champions League matches. Thing is they can't afford to mess about lest they lose that precious fourth spot and the hallowed pot of glory covered with Euro gold.
Sunday 12 April
14:00 Aston V
illa v Everton, Premier League, Setanta Sports 1
The Big One. Villa will need to have stopped seething with indignation over their Old Trafford Injury Time Tribulations to get anything out of this game. The form says Everton but the season is drawing to a close and this time of the year can mess with the minds of even the best players. A must watch, this game.
16:00 VfB Stuttgart v Hamburg SV, Bundesliga, Setanta Sports 2
Marcus Babbel's Stuttgart are making their characteristic late surge up the table sweeping aside all who dare try and stop them. They may find a more solid obstacle in Martin Jol's Hamburg who are joint top with the mighty Wolfsburg. A closely matched encounter awaits anyone wise enough to watch this instead of the City game.
Chris O:
Draw
;
Sp3ktor:
Home
win
;
Seb:
Away win;
Duffman:
Away win
.
16:00 Manchester City v Fulham, Premier League, Sky Sports 1 & HD1
Mid-table game scheduled on the understanding that many Sky Sports subscribers will be sat at some table noshing up with extended family members or watching the Bundesliga on Setanta.
20:00 Deportivo v Atletico Madrid, La Liga, Sky Sports 1
Depor have done well to get themselves together into a nice mid-table position after their fortunes took a downturn in recent years. In fact they are level on points with Atletico who are in that final Europa League spot. Neither team is in great form at the moment so don't be alarmed if it ends 0-0.
20:00 Lyo
n v Monaco, Ligue 1, Setanta Sports 1
Lyon seem to have adjusted to the reality that this season's title race will actually be competitive and have won their last two matches after something of a slump.
Monday 13 April
12:15
L
eic
es
ter City v Leeds United, League One, Sky Sports 1 & HD1
A rare chance for fans to tut and shake their heads wondering at the irony while saying things like "Oh how the mighty have fallen". In fact, this is a top of the table clash between The Foxes who can smell promotion (that's how close it is) and Leeds who just need a couple of wins to cement that play-off place.
Chris O:
Away win
;
Sp3ktor:
Draw
;
Seb:
Draw;
Duffman:
Draw
.
15:00 Barrow v York City, Blue Square Premier, Setanta Sports 1
The Barrow boys have only lost one in five and have clawed their way out of the bottom four. York on the other hand are in serious peril and sit nervously in the drop zone. Woking are only a point behind them. With Weymouth dropping like a stone, the likelihood is that only one from York and Woking will be relegated along with Northwich and Lewes. Three points against fellow strugglers may be just the ticket.
19:45 Millwall v Peterborough United, League One, Sky Sports 1 & HD1
It should be a cracking atmosphere at The Den as second meets third. Both teams are in great form and if The Lions can win, they'll close the gap on the Posh to just two points.
19:45 St Mirren v Hibernian, Scottish Premier League, Setanta Sports 1
St Mirren have a three point cushion between themselves and Falkirk and will want to keep it that way, thank you very much. Hibernian will already be thinking of the warmer climbs of the close season.