Bundesbag Week 28: Making history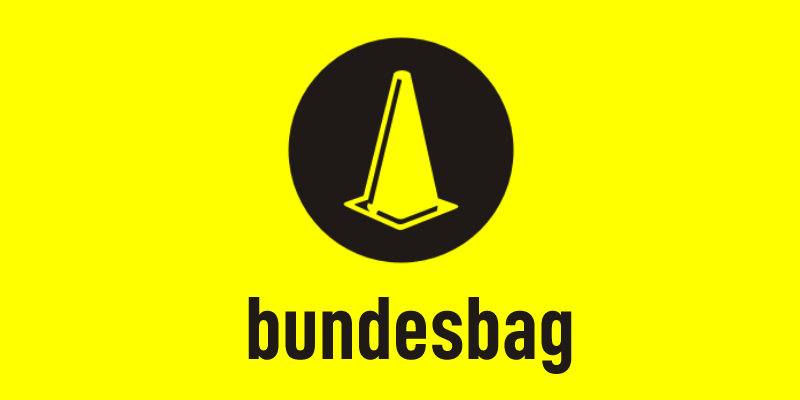 It happens very occasionally (in fact this is the first time it's happened this season) and when it does I either have to front up and pretend it never happened or 'fess up and admit that it has. I am, of course, talking about missing the
Bundesliga Highlights
on TV. I won't go into the whys and wherefores of the circumstances behind my missing the programme for fear of turning this blog into a rant about Setanta's Scheduling Team. However, you will notice that this entire paragraph has been written without mentioning football.
So before we crack on, let me apologise in advance if I miss anything out that might have happened at a game that you think would normally turn up in this blog. At least you know the reason why.

To business then: Up until last weekend,

Borussia Monchengladbach

held the Bundesliga record for consecutive wins. They now share that record with

Wolfsburg

. The landmark tenth victory was at home to

Bayer Leverkusen

. Both of the Wolves goals were from Grafite who is now 4 goals clear in the top scorer count ahead of

Mario Gomez

.

Felix Magath

's team have not lost at home all season in the League. In fact they have won

all

their home league matches this season save one and that was a 2-2 draw with

Eintracht Frankfurt

.
Away from home, their record is somewhat different. In fact their form away from the

Volkswagen Arena

during the Hinrunde was pretty poor with only four points. Contrast that
with their form on the road since the Winter break and it's not difficult to see why they are now top of the league. A 1-1 draw at

Koln

represents the only dropped points in the
Rückrunde.
Despite this, the Bundesliga remains fiercely competitive at the top. Despite

Bayern

's well publicised problems and high profile defeats, they have still won four of their last five league matches and remain genuine championship contenders.

Hamburg

are third, level on 54 points with Bayern. What is impressive about their efforts is that they were participating in three competitions until the midweek when they were knocked out of the German Cup by

Werder Bremen

(who will face Leverkusen in the Final).
In fact, it is a measure of the competitiveness of the German League this season that Wolfsburg have had to write themselves a chapter in the history books just to get themselves some breathing space at the top of the table.
Losing ground in the race are

Hertha Berlin

. Prior to their 2-1 win against Bremen at the weekend, they had lost three in a row. You feel that their moment is past. It's possible that

Stuttgart

could come from nowhere to challenge for the title. They are only three points off Hamburg and Bayern after their impressive 3-0 win at Koln (who I think have given up for the season).
Below Stuttgart in the table are the two Ruhr giants

Schalke 04

and Borussia Dortmund

who are both on 46 points, four points off a Europa League spot. The Royal Blues have won three in a row compared to BVB's four. Schalke's good form started pretty much after the dismissal of

Fred Rutten,

their coach, and possibly

Andy Muller

the General Manager at the Arena Auf Schalke.

Mike Buskens

is the caretaker there along with Youri

Muldur

and may be hopeful of getting the gig full time after watching his team thump

Cottbus

at home 4-0 (a result that led to the Cottbus refunding their 600 travelling supporters the price of the tickets by way of an apology).
Why Buskens would want the job is anyone's guess. Unless he is given a whopping great transfer kitty and

carte blanche

to kick out the trouble makers in the dressing room. I may not know that much about the Bundesliga, but I do know a rotten football club when I see one and any team that can stitch their coaches up in the way the Schalke players have needs a serious clear out by a strong and experienced coach.
In fact, Schalke could do worse than look at BVB (although I'm sure it would pain them to do so).

Jurgen Klopp

still has a great deal of work to do in order to return the glory days to the Westfalon. However, he has led his team to four straight wins and seems to have the germination of a decent team there. The Bundesbag looks forward to seeing more from the Dortmund club next season.
At the bottom, it's pretty much as you were.

Karlsruhe

are propping up the table despite being the only team in the bottom four to avoid defeat. Four points above them are Cottbus and 'Gladbach who were walloped 4-1 by Frankfurt. Fourth bottom are

Bielefeld

who lost to
Bayern. Then there is a gap of four points to Bochum who got beat by BVB.
So it's beginning to look like a four way battle for the drop (remember only two go down automatically, the third bottom team plays off with their third placed counterpart in 2 Bundesliga). Next week, 'Gladbach welcome Bielefeld in yet another

sechs

punkter

. A win for either side could establish a platform for survival going in to the final stages of the season. Cottbus are also at home this Sunday to Wolfsburg who are looking to surpass 'Gladbach's record and notch up their 11th straight league win. I've got a funny feeling that Energie will trip the leaders up. Don't ask me why. It's a shame that the game is not live on Setanta but let's not get into that.


That's it. Results and tables
here
.