Weekend TV Preview: April 3 - 5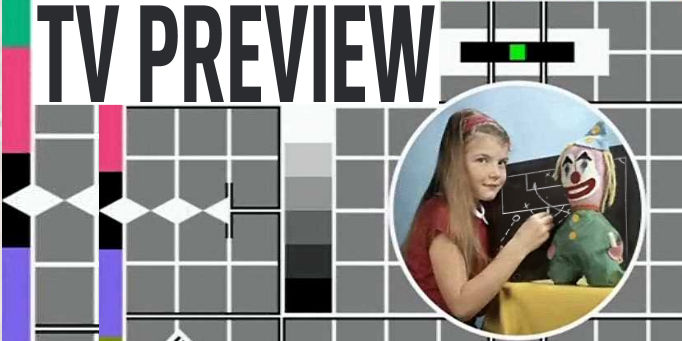 (All times - UK)
Friday 3 April

19.30 Arminia Bielefeld v FC Schalke 04, Bundesliga, Setanta Sports 1
Bielefeld are in danger of ending their five season stay in the top flight. Losing here could see them fall into the drop zone with a resurgent 'Gladbach having a very winnable trip to Karlsruhe on Sunday.
Saturday 4 April



11.00 Jubilo Iwata v FC Tokyo, J-League, British Eurosport 2
Jubilo just escaped relegation last season having to survive an end of term play-off to maintain their J-League status. This season has started just as bad, losing their first home match 2-6 (?) to Montedio Yamagata and gaining just a point from their first three games. Tokyo haven't started much better losing their first two but do now have a win under their obis.
12.30 Dundee United v Hibernian, Scottish Premier League, Setanta Sports 1
Hibs need a win against the side one place above them to avoid falling into the bottom half of the table before the 'Clausura' begins. In a twist of fate both Hibs and Motherwell (currently behind on just goal difference) play Rangers and St Mirren in their final two games before the split.
12.45 Blackburn Rovers v Tottenham Hotspur, Premier League Sky Sports 1/HD1
Such is the way of the Premier League this season that Spurs have gone from being relegation battlers to Europa League contenders in a matter of weeks. Blackburn will be hoping that old boy Alan Shearer will crash and burn at Newcastle as everyone wants... I mean 'expects'.
17.20 Bristol City v Preston North End, Championship, Sky Sports 1/HD1
Two teams sat just outside the play-offs but currently looking more likely to slip further down than challenge for places. Expect a desperate scrap from two teams struggling to find form.
17.30 Fulham v Liverpool, Premier League, Setanta Sports 1
The international break couldn't have come at a worse time for Liverpool with them building up almost unstoppable momentum while the leaders wobbled. Fulham have had their say in the title race, but they won't do it twice in a row, will they?
Will
they? Well, no.
Chris O:
Draw;
Sp3ktor:
Away win
;
Seb:
Away win
;
Duffman:
Away win
.
19.00 Valladolid v Barcelona, La Liga, Sky Sports 2
Still some way before tiempo del culo chirriante but Barca will need to hold at least the six point lead they have for a while yet. Shouldn't have a problem against a Valladolid side whose season is already comfortably complete.
21.00 Malaga v Real Madrid, La Liga, Sky Sports 2
Malaga are one of four teams on 43 points scrapping for the two Europa League spots. Real will be looking to maintain pressure on Barcelona, and most probably will.
Sunday 5 April

11.00 Cardiff City v Swansea City, Championship, Sky Sports 1/HD1
Huge South Wales derby. Probably a load of trouble too, hence the sparrow's fart kick-off. No other teams have lost fewer games in the Championship than these two, however no other teams have drawn more than these two - so how do you think this will end up?
Chris O:
Draw;
Sp3ktor:
Draw
;
Seb:
Away win
;
Duffman:
Draw
.
11.30 Roda JC v Ajax, Eredivisie, Setanta Sports 2
Roda have been in the top level of Dutch football for 35 seasons but that could all come to an end if they can't get themselves out of the relegation zone in the last six games. Ajax currently sit third, outside of the Champs' League spots, three points behind Twente (yes,
his
Twente).
13.15 Luton Town v Scunthorpe United, Johnstone's Paint Trophy Final, Sky Sports 1/HD1
Ah, the Full Members' Trophy live from Wembley. Full members of the Football League is something Luton Town definitely won't be come May.
Chris O:
Scunthorpe
;
Sp3ktor:
Scunthorpe
;
Seb:
Luton
;
Duffman:
Luton
.
14.00 Falkirk v Rangers, Scottish Premier League, Setanta Sports 1
Though bottom of the table Falkirk registered a 4-0 win against Caley Thistle last time out, the chances of the same thing happening today are even more remote than Bolivia putting six past Argentina.
16.00 Manchester United v Aston Villa, Premier League, Sky Sports 1/HD1
The very definition of 'squeaky bum time'. Villa haven't won since the days when Ugg followed his invention of Hot and Burny with his next success titled Round and Rolly. United come into the game having lost two in a row and have
Scholes
, Vidic and Rooney missing with suspensions. The schadenfreude match of the weekend. Factoid: Manchester United last lost three Premier League games in a row in Nov/Dec 2001 to Arsenal, Chelsea and West Ham.
Chris O:
Home win
;
Sp3ktor:
Draw
;
Seb:
Home win
;
Duffman:
Home win
.
19.00 Valencia v Getafe, La Liga, Sky Sports 1 (2nd half only)
According to figures published recently Valencia are €550 million in the hole and getting deeper by the day. On the pitch things are looking decidely ordinary as their journey down to mid-table continues. A shop window for the expected fire sale in the summer.
20.00 Sporting Gijon v Racing Santander, La Liga, Sky Sports 1
Both teams hold the mid-table positions but could still easily get sucked into the relegation fight being just four points clear with ten games to go.
20.00 St Etienne v Marseille, Ligue 1, Setanta Sports 2
Marseille know a lot about invading personal space. They've been breathing down Lyon's neck for what seems to be an age. St Etienne are third from bottom but in a huge pack of awful clubs seemingly just as eager to go down. Wow, I managed a St Etienne preview without mentioning Sarah Cracknell... oh, damn!