Weekend TV Preview: 24 - 26 April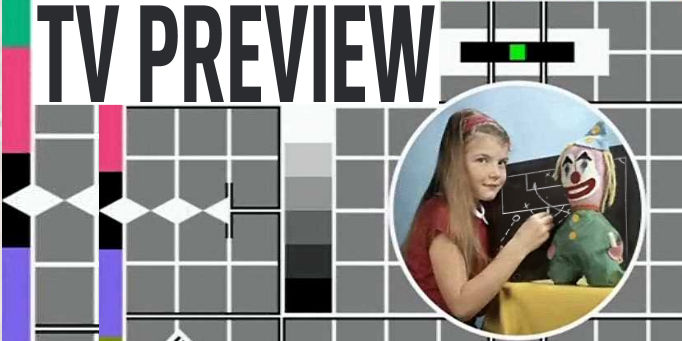 (All times - UK)
Friday 24th April
19.45 Liverpool v Birmingham City, FA Youth Cup Semi-final 2nd Leg (3-0), Setanta Sports 1
Those hoping to settle down and watch some hot Bundesliga action on Setanta are in for a disappointment as Hertha v Hoffenheim gets missed for essentially a dead rubber. Liverpool (the 2006 and 2007 winners) lead by three goals from the first leg and look easy favourites to get to the Final to face Arsenal - who knocked out the holders Manchester City on Wednesday.
Saturday 25th April
12.15 Rangers v St Mirren, Scottish Cup Semi-Final, Sky Sports 1/HD1
With Rangers a point behind Celtic in the league, St Mirren will hope they'll be suitably distracted to get a famous win here. St Johnstone almost managed it last season, losing eventually on penalties.
17.20 Birmingham City v Preston North End, Championship, Sky Sports 1/HD1
This weekend sees the penultimate round of fixtures in the Football League. By the time this match kicks off Birmingham may have already been promoted (if Sheffield United lose to Swansea). Preston's play-off hopes realistically evaporated on Monday with Burnley's win over the Blades.
17.30 Manchester United v Tottenham Hotspur, Premier League, Setanta Sports 1
Tottenham are frankly hopeless at Old Trafford. during their sixteen Premiership trips they've managed just two goalless draws amongst a pile of defeats. Of course, a win here for Spurs could see them grab a Europa League spot - and we all know how 'Arry loves playing in Europe.
(PHOTO: BBC)
Chris O:
Home win
;
Sp3ktor:
Home win
;
Seb:
Draw
;
Duffman:
Home win
.
20.30 Valencia v Barcelona, La Liga, Sky Sports 2
Game of the Week from La Liga finds two teams in hot form. Valencia are back to their early season best, putting in five wins on the trot - Barcelona have only dropped points in six games all season. Barca go to second place Real Madrid the weekend following their Champions League semi-final against Chelsea. Suddenly that six point cushion doesn't look so unassailable.
Chris O:
Away win
;
Sp3ktor:
Home win
;
Seb:
Away win
;
Duffman:
Draw
.
Sunday 26th April
13.30 Arsenal v Middlesbrough, Premier League, Sky Sports 1/HD1
Part of Sky's red button action on their Sunday football includes a thing called
Fanzone
where two die-hard supporters of the clubs involved get to shout and scream down microphones in place of the usual tones of Tyler and Gray. It's of limited appeal and enjoyment - really, if I want to hear ill-informed, amateurish, biased commentary I'll listen to Alan Green on Radio 5. It must be doing appallingly badly because this week they've decided to do something to jazz it up. Today is Ladies' Day on
Fanzone
as the mics are given to girls to shout and scream down. Honestly, they really can't do any worse.
16.00 Torquay United v Burton Albion, Blue Square Premier, Setanta Sports 1
Burton really should have made certain of the title by now but here we are, final weekend of the season and they need a point to guarantee automatic promotion. Torquay need the win to claim a play-off spot. If Burton lose, and Cambridge win it's all down to goal difference - Albion have a four-goal advantage and have scored much more. Expect constant nail-biting updates from the 7-4 Cambridge v Altrincham match.
Chris O:
Draw
;
Sp3ktor:
Home win
;
Seb:
Home
win
;
Duffman:
Draw
.
16.00 Blackburn Rovers v Wigan Athletic, Premier League, Sky Sports 1/HD1
Part two of the girl's
Fanzone
take-over sees two teams that have both lost their last two games. For Wigan this has simply meant no trips to eastern Europe on Thursday nights for them next season, for Blackburn, however, things could get considerably worse.
18.00 Sevilla v Real Madrid, La Liga, Sky Sports Interactive (1st half)/Sky Sports 1 (2nd half)
Sevilla's season could end really badly: defeat here and next week to rivals Villarreal could see them drop out of the Champions League spots that looked so assured just a couple of weeks ago. Real must get three points to maintain pressure on Barcelona.
20.00 Atletico Madrid v Sporting Gijon, La Liga, Sky Sports 1
I've developed a soft spot for Gijon. 32 games into the campaign and they still haven't played out a draw. Unfortunately this stubborn resistance to share points sees them sitting just a point above the relegation places having lost their last five games. Gijon fans may take heart in the fact that they lost their first five games of the season only to follow it with five straight wins.
20.00 Lille v Marseille, Ligue 1, Setanta Sports 2
Six games to go in France and it really is anybody's. Marseille currently have the advantage, two points clear of Bordeaux, and four ahead of Lyon who play fourth place PSG tonight (Friday). Up until a couple of weeks ago Lille were still in the hunt themselves, so certainly not a stick-on three points for Eric Geret's men.
Chris O:
Away win
;
Sp3ktor:
Away win
;
Seb:
Away win
;
Duffman:
Away win
.