Midweek TV Preview: 20th - 23rd April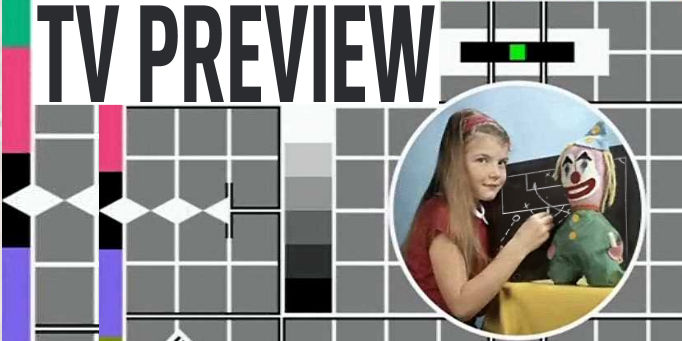 (All times UK)
Monday 20th April
19:45 Burnley v Sheffield United, Championship, Sky Sports 1 / HD1
Had the Blades managed to beat ten man Forest at the weekend they would have been looking at this game in hand to ease into second and a precious automatic promotion spot. Unfortunately for them, they choked and could not score against the relegation threatened Forest. Even if they had, getting past Burnley is far from a formality even though Owen Coyle's players have drooped off a bit and need the points to help cement their position in the play-offs. This should be a decent game at Turf Moor and well worth a look for those who tend not to dabble in the Championship.
Tuesday 21st April
20:00 Liverpool v Arsenal, Premier League, Sky Sports 1 / HD1
The prospect of a blue riband game under the floodlights of Anfield is enough to have even the most grizzled football fan rubbing their hands with anticipation. Both teams have been knocked out of cup competitions by Chelsea over the last few days. Liverpool have had a chance to pause since their European Cup exit last week. Arsenal on the other hand, have only had a few days to expel the sound of "Chelsea Chelsea" from their collective memory. However, there is so much more to this game beyond two jilted lovers comparing notes. We will know much more about the fate of the title come ten o'clock on Tuesday.
Wednesday 22nd April
20:00 Chelsea
v Everton, Premier League, Sky Sports 1 / HD1


A dress rehearsal for the FA Cup Final (I've always wanted to use that expression). You suspect that their rendezvous in Wembley at the end of May means more to the Evertonians than the west Londoners. Also, by making it to the Final, that 'coveted' Europa League spot that they are competing with Villa for, is already secured. Even if Everton lose, Chelsea should qualify for the Champions League and the European spot that comes with winning the FA Cup is passed to the runner up. In theory this takes to pressure off the Toffeemen in the League. David Moyes will have to be careful that his players don't spend the next six weeks with one eye on the Cup (I've always wanted use that expression too) and impress upon them the importance in seeing a season through to the end.



Thursday 23rd April





01:50 Sao Paulo v America de Cali, Copa Libertadores, Setanta Sports 2


Interesting choice of game to cover. Sao Paulo are top of Group 4 by three points. While the Brazilians still need a point against their Colombian visitors to secure top spot, their progress to the second stage is assured. Far more interesting is the game taking place at the same time between second and third placed teams Defensor Sporting and Independiente Medallin. If Sporting can beat the group's other Colombian team, they'll overhaul their opponents in the table and go through. Surely, it would have been better to screen that game instead.



19:45 England v Norway, Women's International, Setanta Sports 1


Both teams topped their respective qualifying groups for the European Championships which kick off in August. We're not sure how many of the top players for both nations are in the States for the Women's Pro Soccer League which has only just got underway. It may be that Kelly Smith and Karen Carney will not be playing. However, it should make for a decent sighter ahead of the Euros.