Midweek TV Preview: 14 - 16 April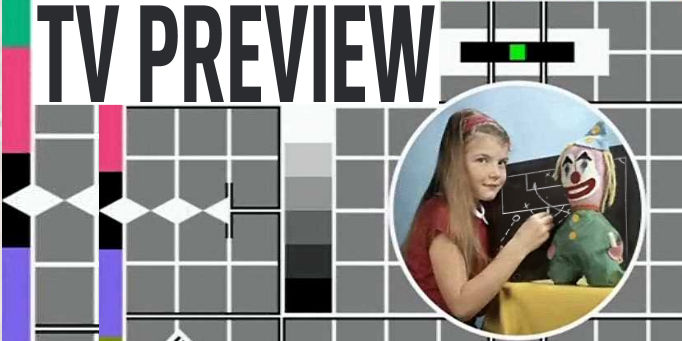 Tuesday 14 April
19.45 Bayern Munich v Barcelona, UEFA Champions League Quarter-final 2nd Leg (Agg 0-4), ITV4
If any game was going to have the greatest comeback of all time it would probably be this one. It won't happen though, Bayern are just too frail at the back.
19.45 Chelsea v Liverpool, UEFA Champions League Quarter-final 2nd Leg (Agg 3-1), ITV1/HD
Rafa never has a problem with chucking the towel in if there are bigger fish to fry. He has a real chance at the League title this year and nothing to prove in this competition. Don't expect Liverpool to bust any lungs trying to claw this one back, especially with the prospect of a tough semi-final against Barcelona to follow. Chelsea are 7/2 to take the title, well worth a punt.
Wednesday 15 April
19.45 Arsenal v Villarreal, UEFA Champions League Quarter-final 2nd Leg (Agg 1-1), Sky Sports 3/HD3
While Arsenal's attacking options seem to expand every week, their defence is looking thinner than anorexic fag paper. Villarreal have got problems of their own after first leg goalscorer,
Marcos Senna
, was ruled out for the remainder of the season, and they've lost three of their last four League games.
19.45 FC Porto v Manchester Utd, UEFA Champions League Quarter-final 2nd Leg (Agg 2-2), Sky Sports 2/HD2
The hacks description of Manchester United in recent weeks has been like George Foreman in Zaire: big and powerful but slow, tired and punching thin air. They can't rely on a 17 year old to get them through the run-in and while they might not go out tonight, by the end of the season they may wish they had.
02.00 Independiente Medellin v Sao Paulo, Copa Libertadores Group 4, Setanta Sports 2
Match Day 5 sees Sao Paulo already in the hat for the knock-out stage, a draw here will be good enough to see them finish top of the group. Their Colombian hosts have played four, drawn four so far but they'll have to go for the win if they want to progress.
Thursday 16 April
17.30 Dynamo Kiev v PSG, UEFA Cup Quarter-final 2nd Leg (Agg 0-0), ITV4
'Advantage Kiev' you'd say here but PSG have saved some of their best performances for away ties in this competition, including a 3-1 win at current Bundesliga toppers Wolfsburg. PSG's league form however has dipped; a shockingly competitive Ligue 1 looks to have finally taken its toll on the Parisians.
19.45 Manchester City v Hamburg, UEFA Cup Quarter-final 2nd Leg (Agg 1-3), ITV4
Probably Mark Hughes' last chance to shine at City, he really needs to throw everything at this game. Winning the UEFA Cup will look good on his CV when he's looking for a job in June.