Man U In Pfa Vote Fury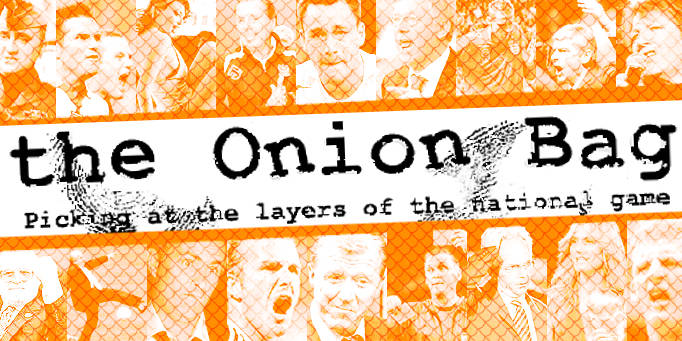 'Extra man' inclusion outrage
Manchester United have sent an official letter of complaint to the PFA over the inclusion of a Liverpool player on their list of nominees for this year's PFA Player of the Year Award.
The list, announced earlier this week, features United players Giggs, Vidic, Ferdinand, Van Der Sar and Ronaldo but also controversially includes Liverpool's 22-goal midfield scoring sensation Steven Gerrard. The Old Trafford club were given to believing that the list would contain only players from Manchester United as they strive to win the world's first footballing octuple.
Tragic circumstances
Professional Footballers Association spokesman Rob E. Charlton told The Onion Bag: "In the interests of balance and with heavy heart, we can confirm that a randomly-chosen player from outside the Theatre of Dreams has been included on the list of nominees. It is our absolute intention to ensure this awful tragedy never happens again and a full investigation will be launched forthwith."
The vote, conducted amongst professional footballers across the country, has been made all the more contentious after it was disclosed that this year's voting slips only featured one tick box next to the name of 'Manchester United'. With player IQs at an all-time low, non-Man United players weren't expected to be voted for and without the PFA's intervention, none would have been included.
Defamatory actions
Steven Gerrard was unavailable for comment on the matter but a close friend said he felt cheapened and embarrassed to be on the shortlist when there was clearly no call for it. Another source claimed Gerrard intends to sue the PFA for defamation of character although this remains unconfirmed.
Sir Alex Ferguson, who last year called for the PFA Player of the Year trophy to be melted down and turned into a statuette of George Best's penis, has previously asked for the competition to end and be replaced with a contest run internally at Old Trafford. The PFA are yet to agree to Ferguson's demands, however this week's developments may cause a change of heart for future years.