Midweek TV Preview: April 6 - 9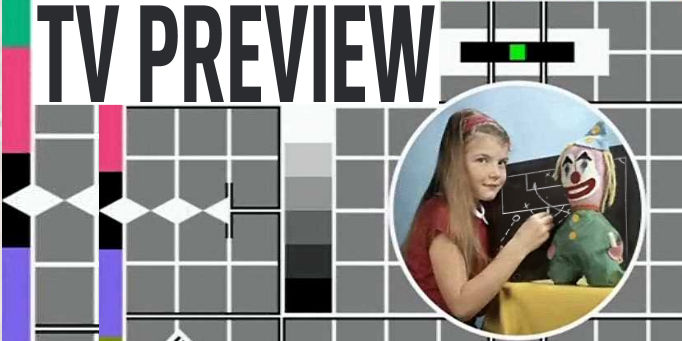 (All times - UK)
Monday 6th April
19:45 Burton Albion v Torquay United, Blue Square Premier, Setanta Sports 1
Top-of-the-table Burton suffered a shock 4-0 defeat to Crawley Town on Saturday. Still, if you're going to crash and burn, best do it when (a) you're nine points clear at the top, and (b) your nearest rivals - Cambridge and Histon - lose at the same time. Torquay come to the Pirelli Stadium unbeaten in ten so expect a close-fought encounter here.
19:45 Birmingham City v Wolverhampton Wanderers, Championship, Sky Sports 1 / HD1
With six games remaining, Wolves have a five point lead over their hosts and the inevitable return of Mick McCarthy to the Premier League takes another step closer to reality. Just as well as the 'miserable bugger' quotient in the top flight has been dropping a bit lately.
Tuesday 7th April
19:45 Manchester United v FC Porto, UEFA Champions League Quarter-final 1st Leg, ITV1 / HD
Porto come to Old Trafford having not been beaten away from home in a Champions League match since September. Back then, they lost 4-0 to Arsenal but this time they face a Man U team struggling to regain their form while holding a seven point lead at the top the Portuguese Liga themselves. Could be tricky, but expect United to come through it smelling of roses, as ever.
19:45 Villarreal v Arsenal, UEFA Champions League Quarter-final 1st Leg, ITV4
Or 'Arsenal Rejects v Arsenal', if you prefer. Yes tonight sees Arsene's men reaquaintanced with the likes of Pascal Cygan, Robert Pires and... well that's about all actually. Villareal do have a goalkeeper called Viera... does that count?
Wednesday 8th April
19:45 St Mirren v Rangers, Scottish Premier League, Setanta Sports 1
Second-bottom plays second-top. Given that The Buddies have already beaten Rangers 1-0 back in October, it should be fascinating seeing who wants the victory more. No Barry Ferguson for tonight's game though - he's on drinking leave.
19:45 Barcelona v Bayern Munich, UEFA Champions League Quarter-final 1st Leg, Sky Sports 3/ HD3
'El Gran', as it's known in Catalonia, and a real crunch tie for Bayern following their 5-1 thumping by Wolfsburg in the Bundesliga. Klinsmann's already said the Munich club's very future depends on this tie, but more of a worry might be Luca Toni's comment that he'll run naked round the
Marienplatz
in Munich if they win the Champions League.
19:45 Liverpool v Chelsea, UEFA Champions League Quarter-final 1st Leg, Sky Sports 2 / HD2
Well here we are again. Another year, another Reds v Blues tie in Europe. Liverpool demolished Real Madrid 5-0 on aggregate in the last round but a shaky 1-0 win against Fulham at the weekend will give Guus Hiddink hope of at least an away goal before the return match at Stamford Bridge next week.
01:50 (Thursday morning) Estudiantes v Cruzeiro, Copa Libertadores, Setanta Sports 2
The Argentineans have made an awful start to their league season. Just six points from a maximum 24 sees them one off the bottom of the Argentine Primera Division but like countless other teams, the Champions League has brought the best out of them. That said, Cruzeiro currently lead Copa Libretadores Group 5 and are second best in Brazil's Serie A so logic dictates a win for them in our books.
Thursday 9th April
17:30 Shakhtar Donetsk v Marseille, UEFA Cup Quarter-final 1st Leg, ITV4
Marseille remain just a point behind Ligue 1 leaders Lyon and are unbeaten in nine - perfect form with which to be approaching a game against the team that knocked Tottenham out in the Round of 32.
19:45 Hamburg v Manchester City, UEFA Cup Quarter-final 1st Leg, ITV4
Martin Jol's men won their crucial Bundesliga tie against The Hoff on Saturday to go level on points with leaders Wolfsburg while City were comfortably beaten by The Gunners. If nothing else, this'll be a great and all too rare chance to see the current Hamburg vintage on British TV - or a feeling of salt being rubbed into the wounds if you're a Spurs supporter.
20:00 Forest Green Rovers v Telford United, Setanta Shield Final, Setanta Sports 1
A real curiosity, this, as the Final's being played at Forest Green purely on account of them being higher up the Conference table than their opponents. You can see why this competition was ditched twice in the last decade.