Bundesbag Week 24 - Bayer Neverlosen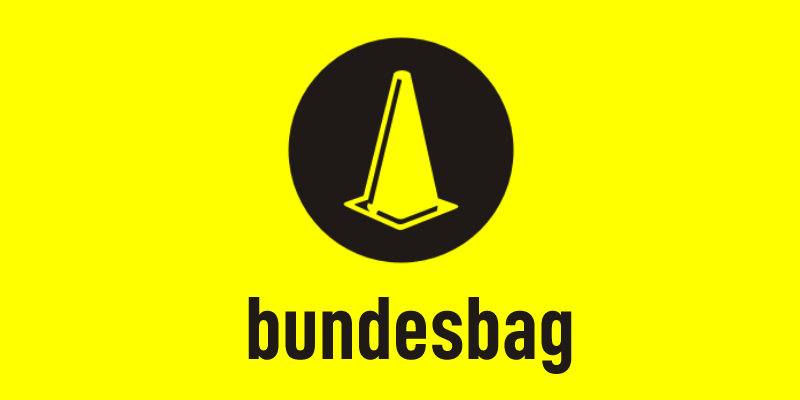 Now that
Bayer Leverkusen
have broken the Bundesliga record for consecutive unbeaten matches, the question is not 'can they go through the season unbeaten' but 'can they go through the season unbeaten and still not win the Championship'?
It would be a matter of cosmic irony if the team that bears the unkind nickname
Bayer Neverkusen
for their spectacular ability to snatch defeat from the jaws of victory achieved an invincible season but did not win enough games to beat
Bayern Munich
over 34 weeks. The Bayer club have drawn 11 matches so far this season, more than anyone else in the Bundesliga. The latest was against
Koln
, a game they really should have won. The 0-0 draw was an inauspicious way to notch up the record-breaking 24th unbeaten game, especially given that it was against their closest rivals.
The door then was once again open for Bayern to walk through and claim top spot in the table and this time they did just that with a hard fought win over Hamburg. Only one goal could separate these two evenly matched teams and it took a goal of superb quality from
Franck Ribery
to settle matters. The Frenchman was in his customary position bombing down the left flank when he cut inside and rifled home a shot from distance. As the Allianz Arena erupted with one part joy and two parts relief you could just about here the sound of a pendulum swinging back toward the Bavarian club.
Franck's strike wasn't the only corker last weekend. Once again
Stuttgart
's Cacau was making a late dash for the Golden Boot after scoring a brace in his team's comeback victory against Frankfurt. His first was a header from a corner. However, the second was a sweet strike with very little back lift. After having been down 1-0 against a resilient Eintracht team it is a sign of how far Stuttgart have come under coach
Christian Gross
.
Another gem from the Week 24 highlight reel came from
Aristede Bance
of
Mainz
who scythed his way through the
Werder Bremen
defense and unleashed an unstoppable corker that flew past reserve 'keeper
Christian Vander
. It was a goal good enough to win any game of football. Which is a shame because
Mainz
lost 2-1. Hey ho.
The victory for Bremen puts them back in contention for a Europa League spot for next season. Mainz are settling down into a nice comfortable mid-table position just underneath
Hoffenheim
. The Hoff have had a mediocre season but will be heartened by a hard fought win in the capital against
Hertha
.
Demba Ba
and
Vedad Ibisevic
rolled back the months to November 2008 when they were top of the league and anything seemed possible.
Elsewhere,
Bochum
's revival under
Heiko Herlich
may be unspectacular but there is real daylight between them and the bottom three after a 0-0 draw with
Nurnberg
.
Monchengladbach
could only manage a point against a frankly poor
Freiburg
team.
Finally, the champions
Wolfsburg
are showing signs of recovery albeit at the wretched
Hannover 96
. They finally broke down the home side's resistance with a goal from
Zvjezdan Misimovic
. That's three wins in a row for the Volkswagen club. Too late to get back in contention for Europe methinks. They'll just have to win the Europa League I guess.
That's it. Results and tables are
here
. Follow the Bundesbag on Twitter
here
.
Oh yes, I nearly forgot that
Schalke
beat
Dortmund
but you don't want to know about that...