Unmasked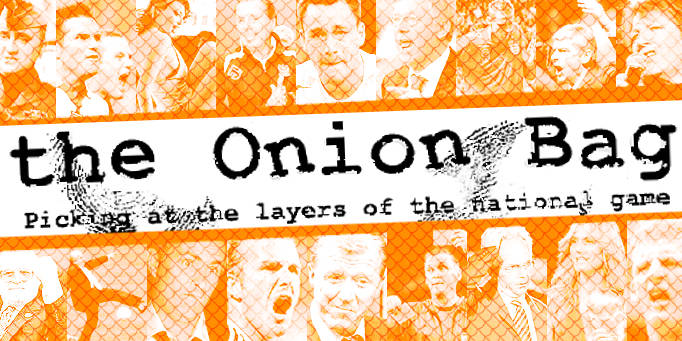 Peter Storrie: I'm Peter Storey
The Onion Bag can shockingly reveal that former Portsmouth Chief Executive Peter Storrie is in fact seventies Arsenal hard man and petty criminal Peter Storey.
What's the Storrie?
Storrie was last month removed from his �1 million a year job at the financially bum-holed Premier League club after amassing huge debts under his watch. In his previous life as Peter Storey, he played over 500 times for the Gunners before embarking on a life of pimping, counterfeiting and bongo smuggling.
Going straight (into debt)
After years of being told not confuse the two, the public at last can now be told the truth. "With the fit and proper test in use these days Peter thought his dreams of board level football administration were finished, what with his convictions for smuggling dirty videos inside spare tyres and that," a source close to Storey revealed to the Onion Bag. "When he joined West Ham and was asked if he was the same Peter Storey who used to run a brothel and got done for faking gold coins - he said no. If you think about it, most of us would have done the same".
The truth was finally exposed last night when our reporter Larry Gak contacted Storrie, who continues to drain cash from Portsmouth in the role of consultant. When asked over the phone "Are you Peter Storey?", he replied "Yes".
What's in a name?
A spokesman for the facebook group
I'm Peter Story (or similar)
told us "We have many members who experience problems in life, simply because of their name. It's an issue that has become worse thanks to the financial incompetence at Portsmouth. Knowing that it's the same person is a weight off our shoulders."
Our findings have been passed on to the Premier League who will most likely ignore them.