Weekend TV Preview: 19 - 21 March 2010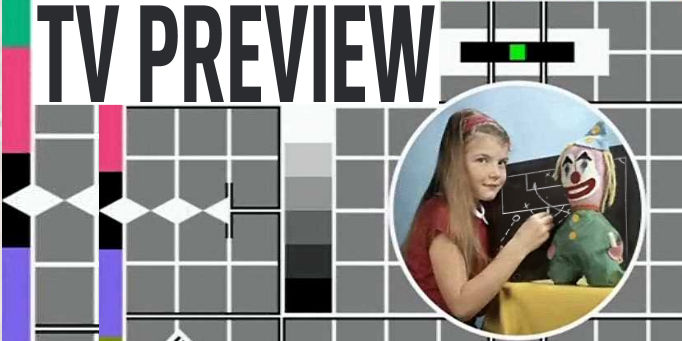 Friday 19th March
11:00 UEFA Champions League Quarter Final Draw, Sky Sports News/British Eurosport
12:00 UEFA Europa League Quarter Final Draw, Sky Sports News/British Eurosport
Take your pick - it's either a stilted, lifeless draw live from UEFA headquarters on Eurosport or a self-satisfied, endless round of smug so-called analysis on Sky Sports News. John Logie Baird - you've got a lot to answer for.
19:30 FC Koln v Borussia Monchengladbach, Bundesliga, ESPN/HD
Koln have won only two of their last fifteen home games in the league. Monchengladbach have won just two of their last fourteen away games in the Bundesliga. Enjoy.
19:45 Portadown v Coleraine, Northern Ireland Premiership, Sky Sports 3
The last two league meetings between these sides resulted in a 4-0 win to Portadown last September and a 5-1 win for Coleraine in April 2008. Little to choose between the two sides, but current form suggests the home side might just shade it.
Saturday 20th March
08:00 Sydney FC v Melbourne Victory, A League, Sky Sports 3/HD3
The Grand Final. Both teams recently met in what proved to be a memorable Major Semi (write your own jokes for that one) which the Victory won 4-3 on aggregate. The defeat meant Sydney had to jump through hoops to reach the Grand Final, but having reached it, they'll no doubt be hell bent on exacting revenge.
12:15 Hearts v Hibernian, SPL, Sky Sports 3/HD3
The 39th SPL Edinburgh derby. Hibs are unbeaten in the last six and might extend the run to seven with Hearts entering the game on the back of two consecutive defeats.
12:45 Aston Villa v Wolves, Premier League, Sky Sports 1/HD1
Wolves' last win over their Midland rivals was almost exactly thirty years ago to the day. Back in that 1979/80 season, Wolves finished one place above Villa in 6th. This season, Martin O'Neill's men must beat Wolves if they're serious about grabbing that valuable fourth spot.
17:20 Bristol City v Newcastle United, Championship, Sky Sports 1/HD1
No manager, only one win their last five matches and about to face the runaway juggernaut that is Newcastle United. Keep your fingers crossed and hope The Robins are spared a particularly embarrassing run-out. Unless you're a Bristol Rovers supporter, of course.
17:30 Arsenal v West Ham, Premier League, ESPN/HD
West Ham did well to reach half time against Chelsea last weekend with the score at 1-1. The eventual 4-1 defeat, however, could be a foretaste of things to come against Arsenal, but the general consensus is that the scoreline will be a little more forgiving for Zola's Hammers. Not by much, mind.
19:00 Real Madrid v Sporting Gijon, La Liga, Sky Sports 4
An ideal opportunity for the home team to improve their goal difference over Barcelona. Oh, and pick up three points, of course.
19:45 Palermo v Inter Milan, Serie A, ESPN
Mourinho's two challenges here will be chiefly (a) beating a Palermo side who have worked their butts off to reach fourth in the table and (b) finding the motivation to beat a team that wears pink shirts.
21:00 Espanyol v Sevilla, La Liga, Sky Sports 4
Knocked out of the Champions League by CSKA Moscow and losing their footing in La Liga, Sevilla will be looking to nail all three points against an Espanyol side in equally abject form of late.
Sunday 21st March
11:45 Zenit St Petersburg v Spartak Moscow, Russian Premier League, ESPN
Gameweek 2 of the RPL and Spartak are still waiting for their first win of the season, unlike Zenit. Our guess is that they'll have to wait until Gameweek 3 at the earliest until they get it.
13:30 Man Utd v Liverpool, Premier League, Sky Sports 1/HD1
Liverpool have won the last three meetings between these two giants of the English game, scoring eight and conceding only two. Could this be another win for Rafa's men? Lille's coach probably thinks so.
14:00 Leicester City v Coventry City, Championship, BBC1/BBC HD
Coventry's recent revival of sorts came to an end a couple of matches back, but it's still not too late for them to get into the play-off zone. Leicester, meanwhile, are already there and could shrink the gap between themselves and Forest in third with a win here today.
14:00 Milan v Napoli, Serie A, ESPN
Napoli are without a win in seven - which will suit Milan as they can go top with a victory of their own today in the San Siro.
15:00 St Mirren v Rangers, Co-operative Insurance Cup Final, BBC1 Scotland
St Mirren get a rare but well-deserved chance to bask in the spotlight as they face the mighty Gers in the League Cup Final - in association with the
Caring Sharing Co-op
.
16:00 Blackburn Rovers v Chelsea, Premier League, Sky Sports 1/HD1
If The Guardian this week was anything to go by, this could be one of your last chances to see the current Chelsea side in its present form. Abramovich will be splashing the cash this Summer (if they're to be believed) with Joe Cole and many others heading out the door, so settle down and enjoy the 2010 vintage while it lasts.
16:30 Wolfsburg v Hertha Berlin, Bundesliga, ESPN/HD
Bottom-of-the-table Hertha's only hope here is that Wolfsburg are still feeling the effects of a tiring Europa League tie against Rubin Kazan. Unlikely.
19:45 Sampdoria v Juventus, Serie A, ESPN
How Sampdoria must have been sniggering up their sleeves as Juve got a sound thrashing at Fulham. Whether it'll mean Alberto Zaccheroni sends out a more focused and determined squad for the trip down to the coast remains to be seen. For all we know, he might have lost his job by now.
19:00 Valencia v Almeria (2nd Half), La Liga, Sky Sports 1/HD1
With any luck, Valencia's extraordinary 4-4 draw away to Werder Bremen this week might have woken them up in time to curtail their recent poor form against a very in-form Almeria. Just the sort of game you'd want to see the full 90 minutes of, but thanks to Sky, it ain't gonna happen.
20:00 Real Zaragoza v Barcelona, La Liga, Sky Sports 1/HD1
Luckily for all you La Liga fans, Andy Gray's
The Last Word
won't interrupt your viewing pleasure this time as Barca set about dismantling a woeful Zaragoza side.