Weekend TV Preview: 6 - 7 March 2010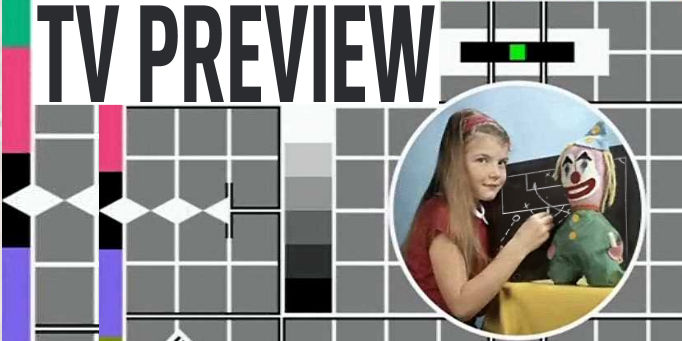 Saturday 6th March
07:00
Kashima
Antlers v
Urawa
Reds, J.League Football, British
Eurosport
2
Start the weekend with a season opener. On the first day everyone is top of the table and has an equal chance of winning the league. Some, of course, have a more equal chance than others and
Kashima
Antlers begin the defense of their title against a
Urawa
team that finished in a disappointing 6
th
place.
Eurosport
is the home of Asian football and we can look forward to early morning encounters in the east throughout the Summer. Hurrah!
12:30 Portsmouth v Birmingham City, FA Cup Round 6,
ITV
1/
HD
Meanwhile, back in the Motherland it's time for some red hot Cup action but before that, a quarter final between the worst team in the Premier League against the most dull. Bound to end in a 3-3 draw.
17:20
Fulham
v
Tottenham
, FA Cup Round 6,
ITV
1/
HD
Tie of the round. A local derby between two teams in good form. Will
Redknapp
's flamboyant Spurs beat the razor sharp finishing of
Fulham
? Ask Jim
Beglin
. He's bound to be there.
17:30 Wolves v Manchester
Utd
,
Barclays
Premier League, ESPN/
HD
ESPN have been selling this game entirely on the basis of Wayne Rooney so let's hope for their sake he plays.
Fergie
may consider being a pixie and fielding a weakened team consisting largely of Wes Brown clones and Ben Foster. Michael Owen could make an appearance in a wheelchair pushed by his loving and devoted doormat
Henry Winter
. I'd like to see how the Premier League respond to that!
19:00 Almeria v Barcelona, La
Liga
, Sky Sports 3/
HD
3
So with the missus away for the weekend I have the place to myself. Rather than getting the hookers and gin in for the evening I thought I'd actually try and watch some Spanish Football. Something I hardly ever do.
21:00 Real Madrid v
Sevilla
, La
Liga
, Sky Sports 3/
HD
3
Although I may get bored and put a DVD on instead. I bought
Downfall
during the week so I can finally find out what Hitler actually says in that scene that's always being
memed
on
Youtube
. Maybe we should do one of those?
Sunday 7th March
11:30 Sparta Rotterdam v Ajax,
Eredivisie
, ESPN
"Hitler discovers it's his turn to write the previews when he'd planned to spend the day getting is haircut and filling out an application form." It's a bit niche I'll grant you but I digress.
13:15
Falkirk
v Celtic, Scottish Premier League, Sky Sports 1/
HD
1
Apparently Tony
Mowbray
's going to get sacked because Celtic are ten points behind a team owned by a bank owned by the
Britsh
Government owned by some of Ken's mates, probably. Nothing short of a convincing win against the bottom club will hasten the manager's departure through the side entrance.
13:45 Reading v Aston Villa, FA Cup Round 6,
ITV
1/
HD
Could Villa have lost the League Cup Final even against a 10-man United? It's possible. Now Martin O'Neil must take his deflated charges to bonkers Berkshire to face a Reading side who have rediscovered themselves and are keen to make up for lost time. Could be a season breaker.
15:30
Everton
v Hull City,
Barclays
Premier League, Sky Sports 1/
HD
1
Hardly a classic but with capacity for unpredictability. Like any Premier League club, Hull have their moments and will be confident against an inconsistent
Everton
side struggling with injuries.
15:30 Dundee United v Hearts, Scottish Premier League, ESPN
A chance for United to go within three points of Celtic should things go badly at
Parkhead
earlier in the day.
16:00 Chelsea v Stoke City, FA Cup Round 6,
ITV
1/
HD
Definitely winnable tie for the away side assuming they'
ve
not had the stuffing knocked out of them by
Shawcross
' tackle and sending off. Chelsea's defense has the appearance of a racing car that has run up a commanding lead but is running low on fuel and may not make it over the line.
18:00 Athletic Bilbao v
Valladolid
, La
Liga
, Sky Sports 1/
HD
1
After the breathlessness of the Cup, it's time for some post coital mid-table
LagerLiga
action. Both teams could use the points,
Valladolid
more so.
19:45 Inter Milan v Genoa,
Serie
A, ESPN
Inter
aren
't running away with it in
Serie
A after suffering some unexpected results against
Napoli
,
Samp
and
Parma
. There's no Champions League for them next week so no excuses at home to mid-table Genoa.
20:00
Zaragoza
v
Atletico
Madrid, La
Liga
, Sky Sports 1/
HD
1
And finally,
Zaragoza
have a four point gap between themselves and the relegation zone. Meanwhile,
Atletico
don't win too many games on the road but are tough to beat. Draw it is, then.