Weekend TV Preview: 12 - 14 March 2010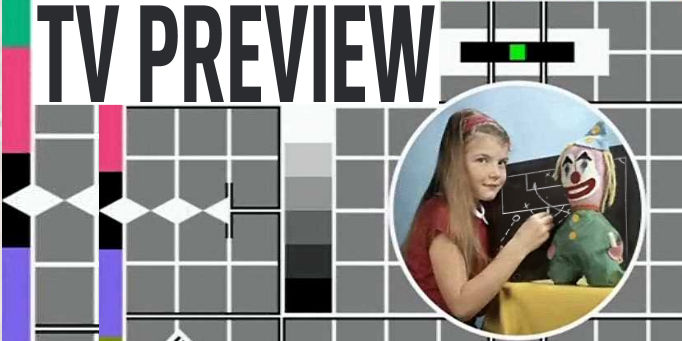 Friday 12 March
19.45 Catania v Inter Milan, Serie A, ESPN
Failure to win here will heap even more pressure on Mourinho just a few days before his return to Stamford Bridge. This won't be as easy as it first looks: Catania are unbeaten in the their last five at home and have only conceded one goal in that time. This match is on instead of Schalke v Stuttgart, so it wants to be really good.
Saturday 13 March 2010
07.00 Nagoya Grampus v Kawasaki Frontale, J League, British Eurosport 2
It's now Matchday 2. Both teams won their openers. Gary Lineker.
08.00 Sydney v Wellington Phoenix, Preliminary Final, A-League, Sky Sports 3
Ok, bear with me here. Sydney are here because they finished top of the A-League, but lost their Major Semi (giggle) to Melbourne Victory who finished second and have gone on to the Grand Final. The New Zealanders came out winners in their Minor Semi (titter) with Newcastle Jets - a fixture both teams qualified for by finishing fourth and sixth respectively, and then winning their Qualification Finals against the teams that finished fifth and third. Still with me? Sydney have beaten Wellington in their last four meetings so look well set for a rematch against the Victory in two weeks time.
12.15 Kilmarnock v Celtic, Scottish FA Cup Quarter Final, Sky Sports 2/HD2
Don't you get fed up with seeing the same old sad faces at news conferences? I get like this with Rafa Benitez. I suspect many readers in Scotland feel the same about Tony Mowbray.
12.45 Tottenham Hotspur v Blackburn Rovers, Premier League, Sky Sports 1/HD1
Spurs' soul-destroying march to fifth place continues.
17.30 Hull City v Arsenal, Premier League, ESPN/ESPN HD
Are Arsenal tip-toeing their way to the title? If they are, they're doing it in that over-elaborate, arms-out way that draws more attention than if you just walk normally.
19.00 Sporting Gijon v Athletic Bilbao, La Liga, Sky Sports 3/HD3
Ho-hum mid-table action for hardened fans of Lager Liga only.
19.45 Napoli v Fiorentina, Serie A, ESPN
Not a happy affair this one, with both sides in a rotten run. Fiorentina are in freefall having taken just 5 points from the last 27, while Napoli haven't done much better. Napoli can still dream of Europe but for the Viola it's time to shop for Ambre Solaire and flip-flops.
21.00 Sevilla v Deportivo La Coruna, La Liga, Sky Sports 3/HD3
Different country, similar fare. Both teams are struggling to regain their early season form and could both miss out on the fourth Champions League spot. Deportivo won here in the Copa Del Rey at the end of January but went out on aggregate (Sevilla have since progressed to the final against Atletico Madrid).
Sunday 14 March 2010
12.05 Rangers v Dundee United, Scottish FA Cup Quarter Final, BBC2 Scotland (Sky channel 990)
You know what they say - anything can happen in the cup. 'Anything' here being Rangers going through to the semi finals.
13.30 Man Utd v Fulham, Premier League, Sky Sports 1/HD1
Of their seven games following midweek Champions League fixtures this season, United have lost four including a 3-0 drubbing at the Cottage. Of course Fulham had their own European experience in Turin - one they'll need to learn from to get anything here.
16.00 Sunderland v Man City, Premier League, Sky Sports 1/HD1
Buried beneath the Champions League and Klas Bendtner's hattrick, Sunderland won their first match since decimalisation with their own three-goal hero Darren Bent. City have a fantastic recent record against Sunderland, winning all of the last 11 home and away.
16.30 Bayer Leverkusen v Hamburg, Bundesliga, ESPN/HD
Hopefully Leverkusen won't just fall apart after losing for the first time this season and dropping to third. Hamburg aren't having that great a time of it themselves and are making getting to a Champions League place a lot harder that it needs to be.
19.00 Barcelona v Valencia (2nd Half Only), La Liga, Sky Sports 1/HD1
Valencia's last two trips to the Camp Nou have been horror shows seeing them concede ten goals without reply. Barca's recent blip in form on the road has seen them slip to second. They're still pretty good at home though.
19.45 AC Milan v Chievo, Serie A, ESPN
A good opportunity to put the disappointment of their Champions League exit behind them with a good home win to maintain pressure at the top. There is still a good possibility that Milan could win the title, which is just ridiculous if you think about it.
20.00 Real Valladolid v Real Madrid, La Liga, Sky Sports 1/HD1
We all had a good laugh at Madrid's Champion's League exit at the hands of Lyon midweek - if you haven't, find the highlights. I'd link to some but my side's still ache. There'll be more comedy here if relegation-zoned Valladolid can repeat their 1-0 heroics from last season.