Bundesbag Week 26 - Trouble at mill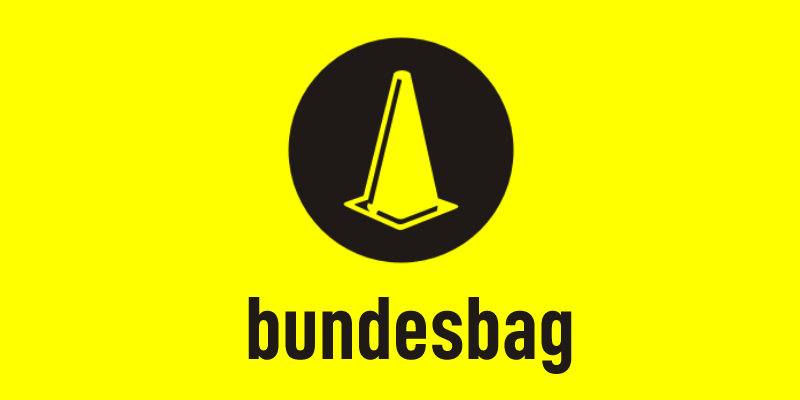 When your title hopes are on the line, the last thing you need is the visit from a team only one place below you in the table. Or perhaps, that's exactly what you need to give you a much needed kick up the backside and get your championship challenge back on track.
Either way,
Bayer Leverkusen
, after having lost their first match of the season last week were feeling the pressure when
Hamburg
came knocking. Indeed, they had a nervous start and the visitors dominated the early exchanges with some nice intricate passing,
Ruud van Nistelrooy
played in the withdrawn striking role while
Mladen Petric
marauded up front. However, as is often the way, the first goal came against the run of play. Leverkusen scored it thanks to a fantastic run and shot from
Stefan Kießling
and a crucial slip from Hamburg defender
Joris Mathijsen
who failed to cover the ground in enough time to stop him.
Ten minutes later however, came a horrific defensive mix up between Bayer's goalkeeper
Rene Adler
and his team mate
Sami Hyypia
who between them managed to botch a straightforward clearance to allow
Ze Roberto
the chance to put the ball in an open net, which he did. But Hamburg couldn't capitalise on their good fortune and were forced backwards by a determined home team in the second half.
Eren Derdiyok
scored a second from a corner. Then Kießling struck once again, this time after some great work, initially from
Tranquillo Barnetta
. It looked like we were in for a tasty finish when
David Rozenhal
pulled one back for Hamburg, only for
Gonzalo Castro
to cap off an excellent performance with a long range strike.
That win was required for Leverkusen as their title rivals managed maximum points at the weekend.
Schalke
beat
Stuttgart
on Friday in Gelsenkirchen despite the away side having the majority of the possession and more shots on target.
Bayern Munich
's home victory against second from bottom
Freiburg
was far from convincing. In fact it was the visitors who took the lead thanks to
Cedric Makiadi
. They held on until the 76th minute when
Arjen Robben
took control of the game with another fantastic free kick and a penalty to make it 2-1. Robben is rapidly becoming the central figure in the Bayern team, much like
Franck Ribery
was when they last won the Bundesliga title two seasons ago. Will their Champions League exploits take their toll though?
All that leaves the top three within three points of each other and Bayern on top. Those three look to be the only realistic championship contenders left. Immediately below them in the table are
Borussia Dortmund
on 45 points, eight adrift of the Bayer club in third. They thumped local rivals
Bochum
4-1. In fourth are Hamburg whose coach
Bruno Labbadia
has already acknowledge that for them, it's all about a European place.
Elsewhere,
Mainz'
brilliant season continues with a 1-0 win against
Koln
despite having
Aristide Bance
sent off for an innocuous elbow.
Wolfsburg
hammered
'Gladbach
4-0 at Borussia Park with two goals from
Edin Dzeko
.
Werder Bremen
head coach
Thomas Schaaf
stressed the importance of his striker
Claudio Pizarro
after the game against
Hoffenheim
as it was his goal that divided the two sides.
Hannover
have achieved back to back wins with a 2-1 defeat of
Eintracht Frankfurt
.
Finally, just when you thought it couldn't get any worse for
Hertha
, it did. I wryly commented on last Friday's
Bundesbag Vodcast
that after Nurnberg's great results against Bayer and Bayern the Bavarians would probably lose at the bottom club. Indeed, were it not for some last ditch defending and some good luck they would have lost. The Berliners peppered the Nurnberg goal in the first half an hour and found a way through after 36 minutes. 'Fanis Geikas doing what he is being paid to do. However after a not uncharacteristic failure to defend a set piece, the home side conceded an equaliser from
Albert Bunjaku
. With around 56,000 in the stadium urging the home side on, Hertha pushed forward for a desperately needed winner. Unfortunately for them they over committed and got caught out by that pesky second phase clause in the Offside rule.
Angelos Charisteas
scored for Nurnberg in the last minute. His goal has transformed Nurnberg's prospect for survival this season while at the same time surely ending Hertha's resistance to the inevitability of relegation.
The Hertha players were crestfallen.
Sky Deutschland
's cameras caught Coach
Friedhelm Funkel
tearing up his notes in disgust. His job is now in doubt. The home crowd took it badly with around 100 invading the pitch and doing a bit of damage which now has the German media up in arms and led to some serious words from the DFL. Hard to see Hertha coming back from this.
That's it. Results and tables
here
. Follow the Bundesbag on Twitter
here
. See you on Friday evening/Saturday morning for the
Bundesbag Week 27 Preview Vodcast
. Also, if you haven't already,
check out my guest post on Pitch Invasion
about Bundesliga club ownership.