Jeu du Jour Week 29: Dimanche Superbe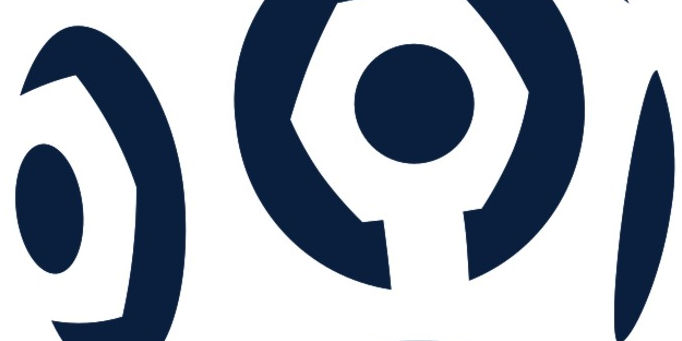 'Dimanche Superbe'. It doesn't quite have the same ring to it as 'Super Sunday', does it? Even the Germans get 'SuperSonntag' but the French, it seems, must settle for something altogether less enticing. That aside, it was certainly a Dimanche that threw up superbe results for Bordeaux, Montpellier and Marseille, and somewhat derailed the challenge of Lyon and Lille.
Four of France's finest clubs were pitted against each other last weekend in a battle royal for top spot in the league, and it was
Bordeaux
that emerged victorious. Last Sunday they faced a
Lille
side that were still reeling from their Europa League exit the previous week at the hands of Liverpool - a tie they lost 3-1 on aggregate having been 1-0 up after the first leg.
Indeed the likelihood of Bordeaux suffering from Lille's intent to make amends looked all the more likely after 23 minutes when Belgian midfielder Eden Hazard scored his fifth of the season. Little did Lille know it was to be their only decent chance of the game and one which woke Bordeaux from their long slumber.
Shortly before half time, Bordeaux defender Michaël Ciani volleyed in to equalise for the home side before Jussiê put them in front from the penalty spot mid-way through the second half. The penalty itself came about after Ricardo Costa had fouled Marouane Chamakh thus earning him a second yellow card and consequent dismissal. Had Graham Poll been officiating, Costa might have stood a chance, but alas he wasn't that lucky.
Taking full advantage of their numerical superiority, Bordeaux finished the game as a contest ten minutes later through Yoann Gorucuff and with it retained their top billing in the table. They still haven't shaken off
Montpellier
, however, after
Valenciennes
were beaten 2-1. Rene Girard's men avoided a third straight draw thanks to Victor Hugo Montano (picking up his first goal for a month) and a deflected free kick from Joris Marveaux. In a close encounter, Valenciennes deservedly picked up a consolation goal courtesy of Tunisian Ben Khalfallah, but with 20 minutes remaining, an equaliser couldn't be found.
So Montpellier stay level on points at the top with
Les Girondins
, but the latter have a game in hand and thirteen more goals in the 'GD' column.
Auxerre
also kept the heat on with a 2-1 win over
Le Mans
, and it was man of the moment Ireneusz Jelen who popped up again to help
AJA
on their way.
The Pole, scoring his tenth goal of the season, was guilty of not making more of the many chances he had in the game. It was therefore perhaps fortunate for him and his team that Benoit Pedretti was able to see off a strong Le Mans fightback with a 90th minute winner which, if only for a few hours, put Auxerre top of Ligue 1 on Saturday night. As it is, they return to third place, just a point behind the top two and having played a game more than Bordeaux (as most teams have).
The other big showdown last Sunday saw
Lyon
and
Marseille
face each other at the Stade Vélodrome with many fans only too happy to recall the 5-5 draw which ensued the last time they faced each other last November. There was to be no repeat this time, unsurprisingly, but at least we had an outright winner in the shape of Didier Deschamps' Marseille.
After a goalless first half in which Lyon exerted some early pressure and even hit a post, Marseille fought their way back and took the lead after 67 minutes through a deflected Charles Kabore shot. Lyon didn't equalise until ten minutes from the end when Kim Kallstrom's free kick was headed in by Bafetimbi Gomis, but there was still time for Marseille to get a second decisive goal when Taye Taiwo took two attempts to put the ball past Hugo Lloris in the Lyon goal.
That 2-1 win puts Marseille up to fourth in the table, three points behind Bordeaux with a game in hand and crucially a goal difference that's only three less than the leaders. If Marseille ever get round to playing that game in hand they've had practically all season, we may yet see some fireworks.
Lyon, meanwhile, slip to sixth – not the first time they've slipped so low this season – and were it not for a decent chance to reach the Champions League Final, they'd be possibly looking at a campaign which sees them fail to qualify for Europe in 2010/11. They still have the chance to gain something from this season, however, beginning with the visit of bottom club Grenoble this weekend, but there's much hard work to be done for Claude Puel and his team.
At the other end of the table,
Boulogne
doubled their pleasure by following up last week's all too rare win with another – this time at home to
Lorient
. Damien Marcq scored for the strugglers and with the added assistance of an own goal by Laurent Koscielny, they ran out 2-0 victors to go above Le Mans into 18th place.
Nice
also bagged three points to pull further away from the teams at the bottom, winning 1-0 at home to
PSG
. Eric Roy can now claim to have guided his team to two wins in his first two games since taking over from Didier Ollé-Nicolle, and better still he's built up a nine point gap between his team and Boulogne.
Elsewhere,
Saint Etienne
seem content to remain one place above the bottom three, this week getting a third consecutive draw 0-0 against
Nancy
.
Lens
made it six on-the-trot unbeaten with a goalless draw against
Sochaux
, while
Rennes
are up to seventh on the strength of a third straight win - 4-1 over
Toulouse
, featuring two goals from Asamoah Gyan.
And that's about it for this week. Next weekend sees Bordeaux keep their hopes of winning a triple alive when they play Marseille in the Final of the Coupe de la Ligue, so don't be surprised if Montpellier or Auxerre take their chance to go top for a week. The former faces Lille in the top league game of the weekend, so expect to hear news of that and the League Cup Final in next week's
Jeu Du Jour
.
Until then, it's à bientôt...
Full results and standings available
here