Jeu du Jour Week 28: Bordeaux get away with it - again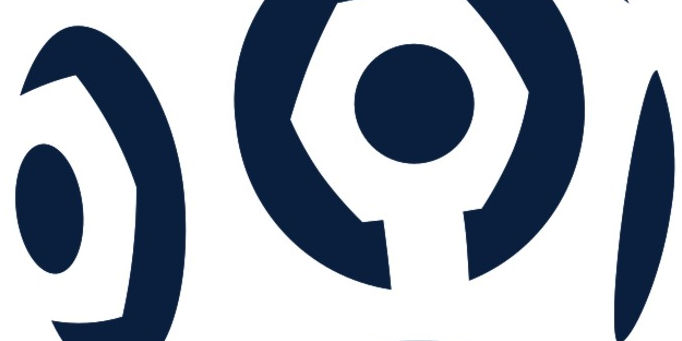 We'd like to be able to tell you some exciting developments in the Ligue 1 title race this week, but truth be known, we can't. Once again, the leaders
Bordeaux
have failed to win a match and once again their slip went largely unpunished.
Last weekend,
Les Girondins
travelled to
Monaco
in a bid to re-open the gap on the chasing pack and they could have done so had Laurent Blanc taken a slightly more courageous approach to his team selection. Actually we're being a little cynical – Blanc was no doubt aware of the upcoming second leg of Bordeaux's Champions League match against Olympiakos (taking place tonight), so the decision to leave Chamakh, Gourcuff and Chalmé was probably to be expected.
As it is, this was probably a good chance to gamble on resting some of Bordeaux's better players as Monaco once again showed the sort of form that's seen them score just one goal in their last four games. Even so, Blanc was unable to gain all three points despite bringing on his better players late on, so the points were shared.
Lucky for him that most of the teams just behind Bordeaux in the table also drew at the weekend (much like last week). Arguably the big game on Saturday was between the teams in second and third place,
Montpellier
and
Auxerre
, and the latter's fine form against the top teams continued as this one finished 1-1.
After last week's heroics against Bordeaux, Ireneusz Jelen failed to hit the back of the net against Montpellier, and heaven knows he had plenty of chances. Instead, it was down to the Kenyan Dennis Oliech to open the scoring just before the interval but the away side's lead was to last little more than twenty minutes when Alberto Costa equalised half way through the second half.
Having already beaten Bordeaux 3-1 this season,
Lyon
would have been no more of a threat to
Saint Etienne
and so it proved when Christophe Galtier's side earned a creditable 1-1 draw at the Stade Gerland. They even took the lead in the 38th minute through the 20-year-old starlet Emmanuel Rivière and held onto it until 11 minutes from time when Lisandro Lopez scored his third goal in four LIgue 1 games to equalise for Lyon.
Like Claude Puel's team,
Marseille
dropped a place in the table because of their draw - another 1-1, this time away to
Toulouse
. On recent form, Didier Deschamps could have expected a win here, but the home side fair old threw everything but the kitchen sink at Marseille and were it not for their goalkeeper Steve Mandanda, the visitors might have gone home with nothing.
As it is, Marseille joined this week's One Point Club – a not-so-select bunch of teams that
Lille
decided to have nothing to do with on account of their 1-0 win at home to bottom side
Grenoble
. That said, Lille had to rely on an own goal by Botjan Cesar to gain all three points, but it was enough to take the northerners up to fourth spot ahead of their do-or-die Europa League match against Liverpool tomorrow night.
Grenoble will rue their gifted goal after next-to-bottom club
Boulogne
FINALLY won another game to extend the gap between the two teams to six points. The win – 3-1 over
Nancy
- was only Boulogne's fourth of the season and was their first in the league since December 6th. It was also their biggest win of the season, and one which takes them to within just one point of
Le Mans
who lost 1-0 to
Nice
.
All that relegation shenanigans means Le Mans, Boulogne and Grenoble remain in the bottom three – a common sight of late – with a seven-point gap to bridge before reaching Saint Etienne in 17th. Nice climb above them into 16th, a point ahead, then there's a five-point gap before you get to Lens in 15th.
For the record,
Lens
, last year's Ligue 2 champions, lost 1-0 to
Lorient
on Saturday while
PSG
thrashed
Sochaux
4-1 and
Rennes
won 2-0 away to
Valenciennes
.
And that's about all for this week's
Jeu Du Jour
. Watch out for a couple of eye-catching matches at the top of the table next weekend as Bordeaux play host to Lille and Lyon travel to Marseille. Will there be more draws? Probably, and if there are, we'll tell you all about them next time. For now though, it's à bientôt...
Full results and standings available
here