Jeu du Jour Week 27: As you weren't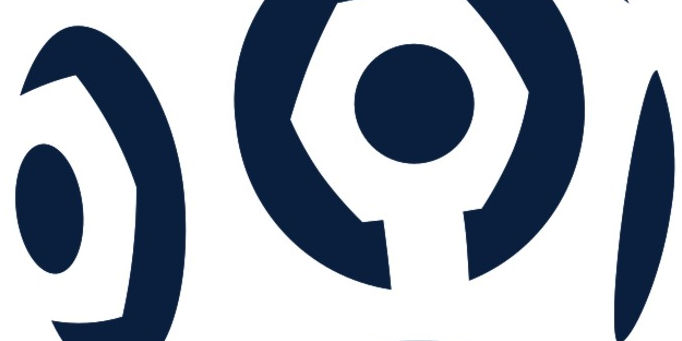 Ligue 1 saw a stalemate played out on a huge scale last weekend as the top five teams all drew their games.
Key amongst them was the match between league leaders
Bordeaux
and the team who the previous week drew level with them on points –
Montpellier
. It finished 1-1 at the Stade Chaban-Delmas, but not before a remarkable sequence of events unfolded that will keep the match uppermost in the memories of those that saw it.
An opening exchange of attacking play from both sides led to the first major incident – the fouling of Victor-Hugo Montaño in the Bordeaux box by Michael Ciani. The result saw a penalty awarded to Montpellier and Ciani being sent off.
Lucky for Ciani, his keeper Cedric Carrasso saved Alberto Costa's penalty but Costa was soon called upon to provide the heroics again when Mathieu Chalmé handled Montaño's goal-bound header just before the break. Somehow, Chalmé avoided a second yellow card and the resulting penalty (retaken after encroachment) was also saved.
With some irony, it was 10-man Bordeaux who opened the scoring after 59 minutes. Marouane Chamakh scored his ninth of the season with half an hour to go and remarkably it looked as though they'd hang on for a hard-fought win, but there was to be one last twist in this story.
Montpellier were to get a free kick well outside the home side's penalty area deep into injury time at the end of the match, and with it Costa atoned for his earlier penalty miss by firing a fierce shot around the wall and through the hands of Carrasso. At a stroke, Carrasso lost the hero status he'd worked so hard to earn with his two penalty saves while Costa saw his star travel in the opposite direction.
The result meant Bordeaux stayed top on goal difference ahead of Montpellier but both teams were saved from any slippage in the table as many of the other teams behind them also drew.
Lyon
were unable to earn a fourth straight win when they played out a goalless draw against strugglers
Boulogne
.
Lille
failed to regain third spot after their loss the previous week as they were also too polite to beat a relegation-threatened team, namely
Saint Etienne
. Both teams played out a 1-1 draw which, in the overall scheme of things, was of no use to either side.
Marseille
couldn't grab all three points from their game against
Lorient
either. They had most of the chances but ended the game 1-1 thanks to a goal from Mamadou Niang which retains his place at the top of the goalscoring charts, his 15th of the season.
In fact of all the teams aiming to finish at the top end this season, it was
Auxerre
who benefited most. Their 1-0 win over a recently resurgent
Valenciennes
put them back on the periphery of the leading pack, but little did we know at the time that it would only be an entrée to a magnificent main course later in the week.
Elsewhere, at the bottom,
Grenoble
played out – yes, you guessed it – a draw against
Le Mans
in a big old six-pointer.
Nice
, meanwhile, lost 3-2 at home to
Nancy
in a match which looks like being one of, if not
the
last one for coach Didier Ollé-Nicolle. During the week, Nice announced that it was their intention to relieve the former Valenciennes coach of his duties and would begin the process of recruiting a permanent replacement soon. Until someone new is appointed, former Sunderland midfielder Éric Roy will look after the shop in a caretaker capacity.
Ollé-Nicolle becomes the third managerial casualty of the season and one has to sympathise with him given the number of injuries suffered by players throughout his squad. In the modern game, however, there's no room for sympathy – at least not for any great period of time – and that's the way the croissant crumbles.
In other games featuring teams that are frankly just wasting our time with their lack of ambition or consistency,
Sochaux
beat
Toulouse
1-0,
Rennes
beat
Monaco
1-0 and
Lens
drew 1-1 with
PSG
.
As far as the table was concerned, it was very much a case of 'as you were' until Bordeaux got the chance to play one of their two games in hand on Wednesday. At home to Auxerre, Laurent Blanc would have had a degree of trepidation having already seen his team lose to AJA earlier in the season, but in front of their own fans Bordeaux are virtually unbeatable. This match, however, would prove a rare exception.
Auxerre entered the match on the back of an amazing run in which they'd lost just once since December 12th 2009. An inexplicable 5-0 defeat to professional bottomists Grenoble back in February was the only occasion on which they'd failed to win in their previous fifteen matches, but the reigning champions looked like they might dish out another rare taste of defeat when Benoit Tremoulinas put Bordeaux in front with a deflected shot after just seven minutes.
Further Bordeaux pressure was applied as chance after chance was spurned and it wasn't until the second half that Auxerre showed any real fight. When they did, the result was to be emphatic. With 63 minutes on the clock, Ireneusz Jelen continued his revelatory return from injury by calmly putting the ball in at the end of a swift counter-attack . Twenty minutes later, he was hand to make it 2-1 to Auxerre despite seeing his original shot bounce back off the crossbar. The rebound was duly converted and that was that. Bordeaux were beaten and Auxerre were up to third in the table – a point ahead of Lyon and crucially only one behind Bordeaux and Montpellier.
This season is proving to be difficult to predict with all its twists and turns, and no mistake. Bordeaux look suddenly very vulnerable having failed to make the most of one of their games in hand while the chasing pack remain capable of harming the chances of their opponents – and at times themselves – in their pursuit of the title.
More twists and turns next week – for now though, it's à bientôt...
Full results and standings available
here